15 Secretive Places You Can Now See on Google Earth (And 3 You Can't)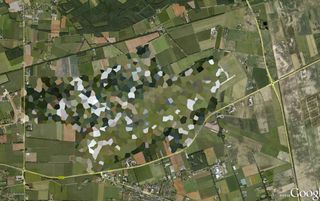 (Image credit: Google)
Blurred out and pixelated
The advent of easily-accessible satellite imagery in the form of Google Maps and Google Earth has likely raised some security experts' blood pressure over the years. Local law can restrict aerial photography or satellite imagery of sensitive sites; when Google gets imagery from commercial entities or government agencies, those sites sometimes come pre-blurred, according to The Google Earth Blog, which is not affiliated with Google.
Over time, though, laws have been changed, new sources of imagery have become available, and Google has quietly lifted the veil on many of these secretive sites. Here are the government buildings, military installments and industrial centers you can now peruse on Google Earth — and three places still shielded from prying eyes.
The U.S. president's digs
When Google Maps and Google Earth first launched, 1600 Pennsylvania Avenue in Washington, D.C., was whited out. It was a short-lived attempt at national security protection; comments on a 2005 post on the website Google Sightseeing suggest that the blurring was lifted by early 2006.
Blurred or not, the White House is surrounded by multiple layers of security. According to ABC News, this includes windows made of bulletproof glass, alarms and infrared sensors along fencelines, armed security teams on the property grounds and teams of snipers on the White House roof.
Still, it's pretty common for people to try to jump the White House fence. Usually, they're caught quickly, but there have been major lapses, too. One notable failure was an incident in March 2017 in which a man from California jumped a fence and spent 17 minutes on the grounds with a backpack that contained pepper spray.
One Observatory Circle
While the White House was brought into view fairly quickly after Google Maps and Earth launched, the Vice President's residence remained obscured for the entirety of Dick Cheney's tenure in the office. One Observatory Circle in Washington, D.C., remained blurred out on Google Earth until Jan. 18, 2009, according to a Gawker post from the time. Users can still see the slate-roofed 1893 structure and its surrounding grounds without pixilation.
Like the White House, the Vice President's residence has plenty of on-site security. Former VP Joe Biden allegedly let some of those security secrets slip in 2009, when he told dinner companions about a bunker underneath the home, according to Fox News. His staff later released a statement saying that the VP was referring not to a classified bunker location, but to a secure upstairs workspace.
The U.S. Capitol Building
The U.S. Capitol was another U.S. government site pixelated when Google Earth first launched in 2001. Things got worse before they got better. According to a 2007 article in the Washington Post, Google originally launched its views of D.C. with U.S. Geological Survey satellite imagery that censored the Capitol, as well as the White House. In June 2007, the company opted to use imagery that didn't block these sites, but that was much older (and blurrier). For a while, D.C. was a confusing mishmash of clear USGS aerial photography and blurry, out-of-date commercial satellite imagery. Today, it's all cleared up.
HAARP
Ah, HAARP. The High Frequency Active Auroral Research Program is better known for what it doesn't do than what it actually does. HAARP is an Alaska-based program for studying the ionosphere, an upper layer of the atmosphere, in hopes of developing better radio communications. To conspiracy theorists, it controls the weather and chemtrails and the minds of the populace and … you get the idea.
Various blog posts and news items claim that HAARP's facility in Gakona, Alaska, was once blurred on Google Earth. A look through the program's history page shows no deliberate censorship of the facility, though there are large defects in the satellite data that partially cover the site until 2013. (The facility holds an annual open house and posts pictures of its interior on Facebook, so it's unlikely that researchers are sweating some overhead shots.)
The Faroe Islands
The Faroe Islands, halfway between Norway and Iceland, were once largely a fuzzy blur on Google Earth. Today, they're crystal-clear, with the exception of two small islands, Fugloy and Svínoy. An Australian news article once speculated, with no particular evidence, that the blurring had to do with fishing rights. It's also entirely possible that the blurriness has nothing to do with censorship and everything to do with the technical challenges of getting high-resolution imagery for every place on the planet.
According to Google, some fuzzy places, particularly in remote regions, are simply the result of a lack of good aerial images. When better imagery becomes available, Google incorporates it, so "censored" spots may become clear with the next software update.
Volkel Air Base, the Netherlands
The censorship of Volkel Air Base in the Netherlands was definitely no accident. The air base, which is the site of a U.S. nuclear weapons repository, once appeared as a patchwork of green and white pixels. The presence of the nukes first became wide public knowledge in 2010, when Wikileaks leaked a diplomatic cable that mentioned their existence. The former Prime Minister of the Netherlands confirmed the presence of the nukes in 2013, calling them "absolutely pointless," according to The Telegraph.
The nukes make it clear why the Dutch felt rather secretive about the base, but Google unblurred it on Sept. 14, 2016.
Noordeinde Palace, the Netherlands
The Dutch are rather famous in satellite-imagery-loving circles for their enthusiastic pixelation. On Google Earth, the country was dotted with pixelated splotches covering military bases, government buildings and more. According to CNN, Dutch law changed in 2013 to lift this censorship, and the Netherlands have become considerably clearer since. (There are some spots, like a blob in Noordwijk aan Zee, where new satellite imagery has yet to become available since the law change.)
Most of the censored areas in the Netherlands used the large, pixelated mask still seen in Noordwijk aan Zee to obscure sensitive sites, but Noordeinde Palace in The Hague got a more personal touch. The office building of the country's kind was once painstakingly blurred pixel-by-pixel with a much more delicate hand than usually used on the country's satellite imagery. Until 2013, the palace, as seen on Google Earth, looked like something out of an old Atari game.
The Elmira Correctional Facility, New York
The Elmira Correctional Facility in Elmira, New York, is a maximum-security prison with a wild history. In 2003, two inmates, Timothy Morgan and Timothy Vail, made paper-mache models of themselves using their own hair, left them snuggled in their beds, and escaped through a hole they'd made with a sledgehammer through the ceiling of their cell. They were recaptured two days later. More recently, in the summer of 2017, the prison was hit with a series of brawls involving homemade weapons, according to USA Today.
Around 2006, the images of Elmira on Google Earth were very low-resolution, reportedly over concerns that satellite imagery would be used to stage helicopter escapes from the prison — though it may just have been poor-quality satellite imagery, because the surrounding neighborhoods weren't particularly sharp, either. However, helicopter escapes have happened. The first, made famous by the 1975 movie "Breakout," took place at the Santa Martha Acatitla prison in Mexico. New York businessman Joel David Kaplan, who was serving a sentence for killing his business partner while in Mexico, fled the prison by helicopter. He made it to California and was never recaptured, no satellite imagery required. According to Time magazine, Kaplan's wife had visited the prison a day before the escape with a male companion who seemed to be scoping out the prison yard.
The prison roof became much more clear in a 2013 Google Earth update.
Bhabha Atomic Research Center, India
BARC, or the Bhabha Atomic Research Center, is the home of India's nuclear power research program. It's in Mumbai, and its appearance on Google Earth has been a headache for India's officials. In 2005, the then-president of India, A.P.J. Abdul Kalam, called for new laws to obscure India's sensitive sites; in 2006, the nation's defense and science agencies started looking into how to obscure or downgrade the available imagery, according to Phys.org.
Little came from these efforts; the sites remain clear. But India's concerns were perhaps warrented. In 2011, the nonprofit Institute for Science and International Security used Google Earth imagery to suggest that the country might have been building a new uranium-enrichment facility, and it has been tracking the country's uranium-enrichment infrastructure with satellite imagery since.
Ingolstadt Manching Airport, Germany
Sometimes, a spot that looks secretive on one mapping service is clear as day on another. That's the case with the Ingolstadt Manching Airport in Germany, a military air base that also serves some private charter flights. On Microsoft's Bing Maps, the airport is blurred out. On Google Earth, it's clearly visible. The airport has aerial imagery of its own layout right on its website, so it's possible that Bing's blurring is just a holdover from old, redacted satellite imagery and that Google has a less secretive source.
Stay up to date on the latest science news by signing up for our Essentials newsletter.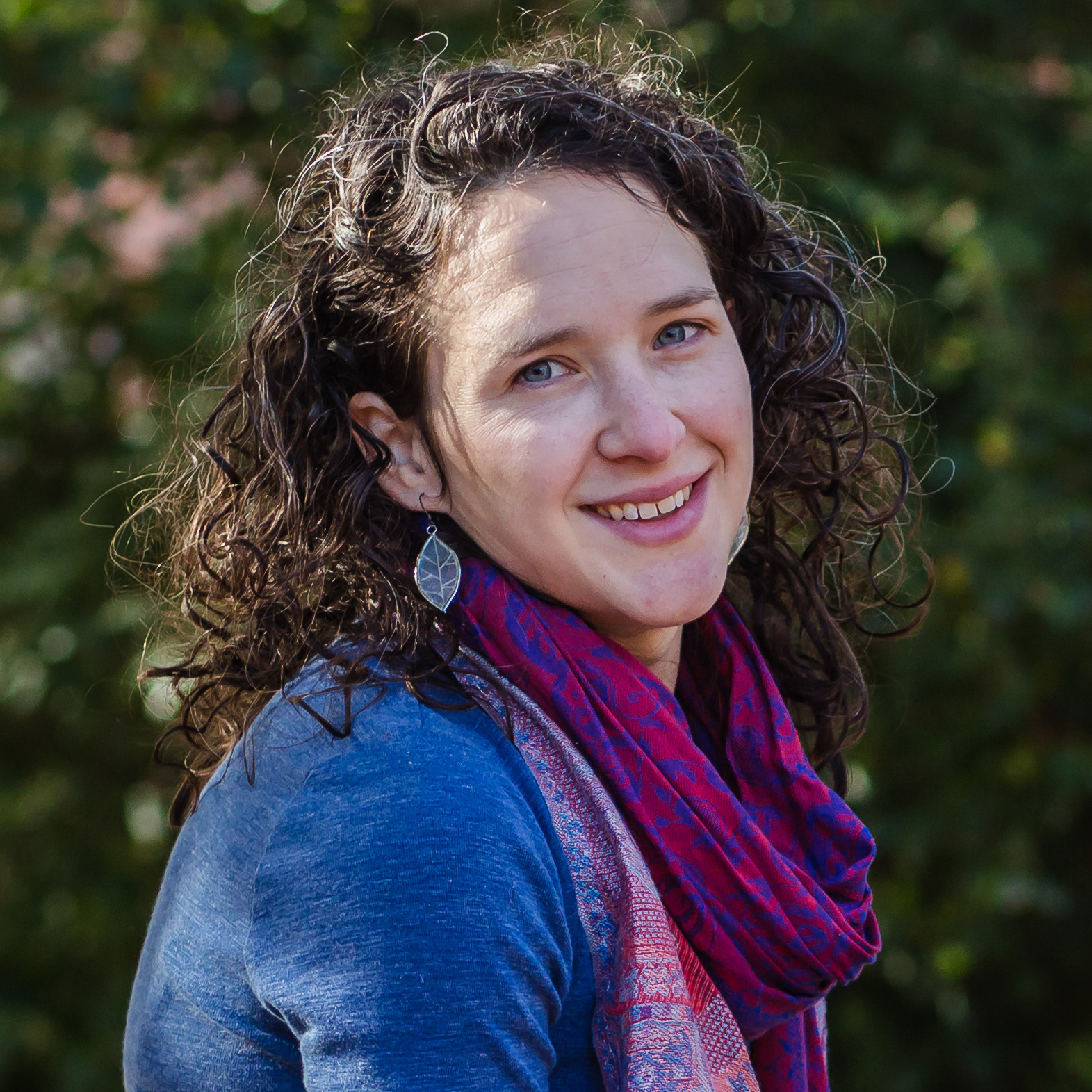 Stephanie Pappas is a contributing writer for Live Science, covering topics ranging from geoscience to archaeology to the human brain and behavior. She was previously a senior writer for Live Science but is now a freelancer based in Denver, Colorado, and regularly contributes to Scientific American and The Monitor, the monthly magazine of the American Psychological Association. Stephanie received a bachelor's degree in psychology from the University of South Carolina and a graduate certificate in science communication from the University of California, Santa Cruz.