The Solar Eclipse Had a Spooky Effect on Nature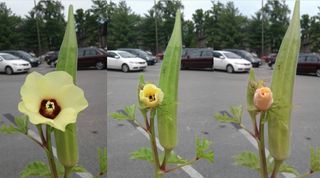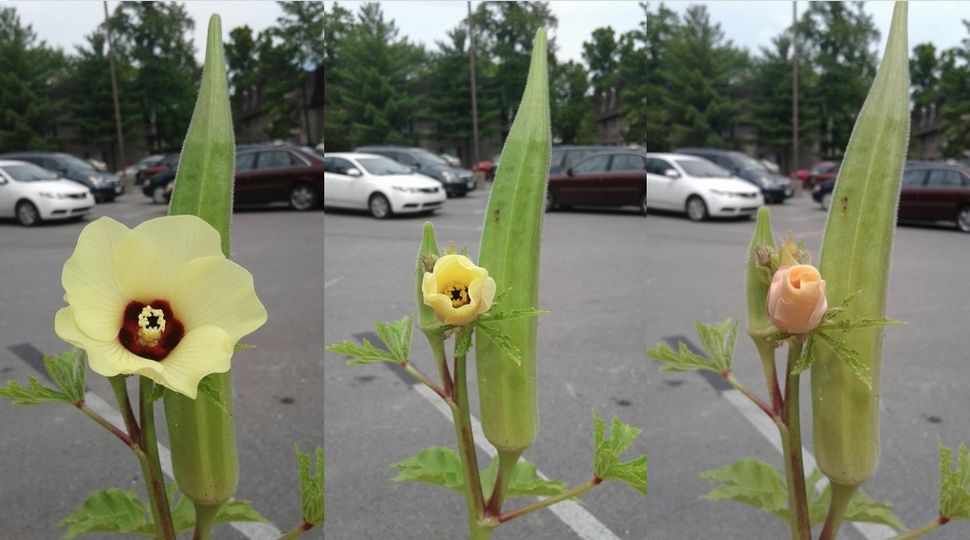 (Image credit: owensdc/Creative Commons)
From flowers spontaneously shutting their petals to hundreds of thousands of salmon washing ashore, the eclipse yesterday (Aug. 21) had a downright spooky impact on nature, according scientists observing the effects.
Several experimental projects were aimed at recording the responses of animals to the eclipse, including the iNaturalist app, which encouraged people to record observations during and after totality, said Rebecca Johnson, citizen science research director at the California Academy of Sciences in San Francisco. Johnson, along with colleagues, helped spearhead the effort to gather these observations and sift through them, once the sun had returned.
It turned out that the solar eclipse didn't just make humans go crazy and indulge in odd behavior; it also had a wide range of effects on animals and plants throughout the natural world. From spooked horses to hungry fish, here are some of the most interesting impacts of the eclipse on nature. [Total Solar Eclipse 2017: Everything You Need to Know]
Pets
It's no surprise that animals are affected by the eclipse; after all, many have strong day-night behavior patterns that are tied to cycles of light and dark, as well as temperature. In the past, researchers have observed bizarre behavior in insects, chimpanzees and baboons in response to eclipses, Live Science previously reported.
But yesterday's eclipse was different, in that it occurred in such a widely populated area; hence, many different experiments were underway to gather citizen-science observations, Johnson said. So far, more than 500 people using the iNaturalist app have made about 2,100 observations involving about 350 different species, Johnson said. Of course, the animals that were most closely observed were the Fidos and Fifis that came along with people on their eclipse-viewing trips. Many of the reports coming into Johnson were of dogs that seemed to be reacting to the eclipse during totality, she said.
While reports came in about cats seeming to be upset as well, it's a little tougher to decipher their behavior, Johnson said. For instance, Sean Carroll, a theoretical physicist at the California Institute of Technology, noted on Twitter that the celestial anomaly was "spooking" one of his cats, while the other remained its "chill" self. "Personality overrides astronomy," Carroll concluded. In general, figuring out why a domestic cat does anything is a little tougher, Johnson said.
"I would be really loath to try to figure out what my cat was actually doing," Johnson told Live Science. "But dogs, their behaviors are a little more transparent."
Farm animals
Domestic chickens also reacted to the sky-darkening effect, but they seemed more strongly impacted by the temperature, said Tim Reinbott, director of field operations at the College of Agriculture at the University of Missouri, where he helps run an agricultural research farm.
The day of the eclipse was hot, but as the sun was blocked, the temperature dropped considerably. The most notable effect on the chickens was that they came out from under their chicken coop, where they usually hide during the heat of the day. Then, at totality, they started grooming themselves, as they usually do in the evening. When the sun returned, they went back to hiding under their coops, Reinbott said.
Horses also seemed to be spooked by the eclipse.
"After the eclipse was over with, the foals just went crazy," Reinbott told Live Science. "They started whinnying, they started running, jumping. I guess they felt like it was evening."
Insects, birds and other creatures
Reinbott also noticed insects changing their tune.
"Right before the eclipse, the cicadas, the insects got really loud, and then when it got to the eclipse everything went silent," Reinbott said. "It was kind of eerie."
Citizen observers using the iNaturalist app also noted several reports of birds flying in huge formations, as well as birds (especially hummingbirds) changing up their song patterns, either getting very noisy or going quiet at odd times, Johnson said. [Images: Beautiful Hummingbirds of the World]
And Reinbott heard reports from friends who went fishing that the eclipse affected their catches.
"Right before totality, boom, the big fish started hitting!"
That's likely because big fish, like bass, tend to feed early in the morning and early in the evening, and the darkening skies confused them, Reinbott said.
Other impacts
Not every event in nature was due to strange animal behavior per se. For instance, in a truly bizarre occurrence, the exceptionally strong tides caused by the eclipse ripped a net penning salmon on a fish farm near Bellingham Bay in Washington. Up to 305,000 Atlantic salmon washed ashore in those waters, all thanks to the eclipse, The Seattle Times reported. (Officials in the area are urging people to catch as many of these loosed salmon as possible, as they pose an environmental hazard to the area and may threaten wild Pacific salmon that are native to the habitat, the Times reported.)
And plants, which obviously rely on light for photosynthesis, also showed interesting effects. For instance, many citizen observers snapped photos of flowers like morning glories or hibiscus, which typically close at night, doing the same as the totality approached, then opening again once the sun returned, Johnson said.
Originally published on Live Science.
Stay up to date on the latest science news by signing up for our Essentials newsletter.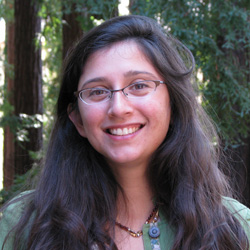 Tia is the managing editor and was previously a senior writer for Live Science. Her work has appeared in Scientific American, Wired.com and other outlets. She holds a master's degree in bioengineering from the University of Washington, a graduate certificate in science writing from UC Santa Cruz and a bachelor's degree in mechanical engineering from the University of Texas at Austin. Tia was part of a team at the Milwaukee Journal Sentinel that published the Empty Cradles series on preterm births, which won multiple awards, including the 2012 Casey Medal for Meritorious Journalism.