Vatican Frescoes Found to Contain 2 Female Figures Painted by Raphael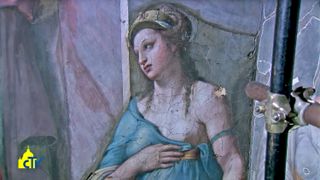 (Image credit: <a href="https://www.youtube.com/watch?v=4iPcji7MLMs&feature=youtu.be">Vatican Television Center/YouTube</a>)
In the Room of Constantine at the Vatican, the walls and ceilings are awash with scenes of majestic popes, clashing soldiers, cherubs hovering in their pudgy glory and even a flying dragon. As such, it's easy to overlook two unassuming figures at the frescoes' edges: serene women who represent Friendship and Justice.
Now, these figures are receiving the attention they deserve, because researchers say they were not merely designed by the master Italian painter Raphael and executed by his assistants and students, as was thought, but were painted by Raphael himself.
The discovery was made during the room's restoration, which began in March 2015. Clues passed down from 16th-century sources tipped off the restorers. According to Arnold Nesselrath, Vatican art historian and head of technical and scientific research, the sources indicated that two figures in the room were painted in a different medium and were of a higher quality than those surrounding them. [Faux Real: A Gallery of Forgeries]
"The cleaning and removal of centuries of previous restorations revealed the typical pictorial features of the master," restorer Fabio Piacentini said, according to Artnet News. In addition, the researchers found that the figures were painted in oil — not in water-based pigments — which they say sealed the deal.
"[Raphael] decided to paint this room in oil, but he managed to paint only two figures," Nesselrath said, according to Artnet News.
The two works in the Room of Constantine, in which the figures Friendship and Justice appear, are part of a four-room project in the papal apartments.
After the master painter's death in 1520, "his students continued in the traditional method, leaving only these two figures as autographs of the master," Nesselrath said.
Now, after countless viewings, the world can finally see his mark.
Original article on Live Science.
Stay up to date on the latest science news by signing up for our Essentials newsletter.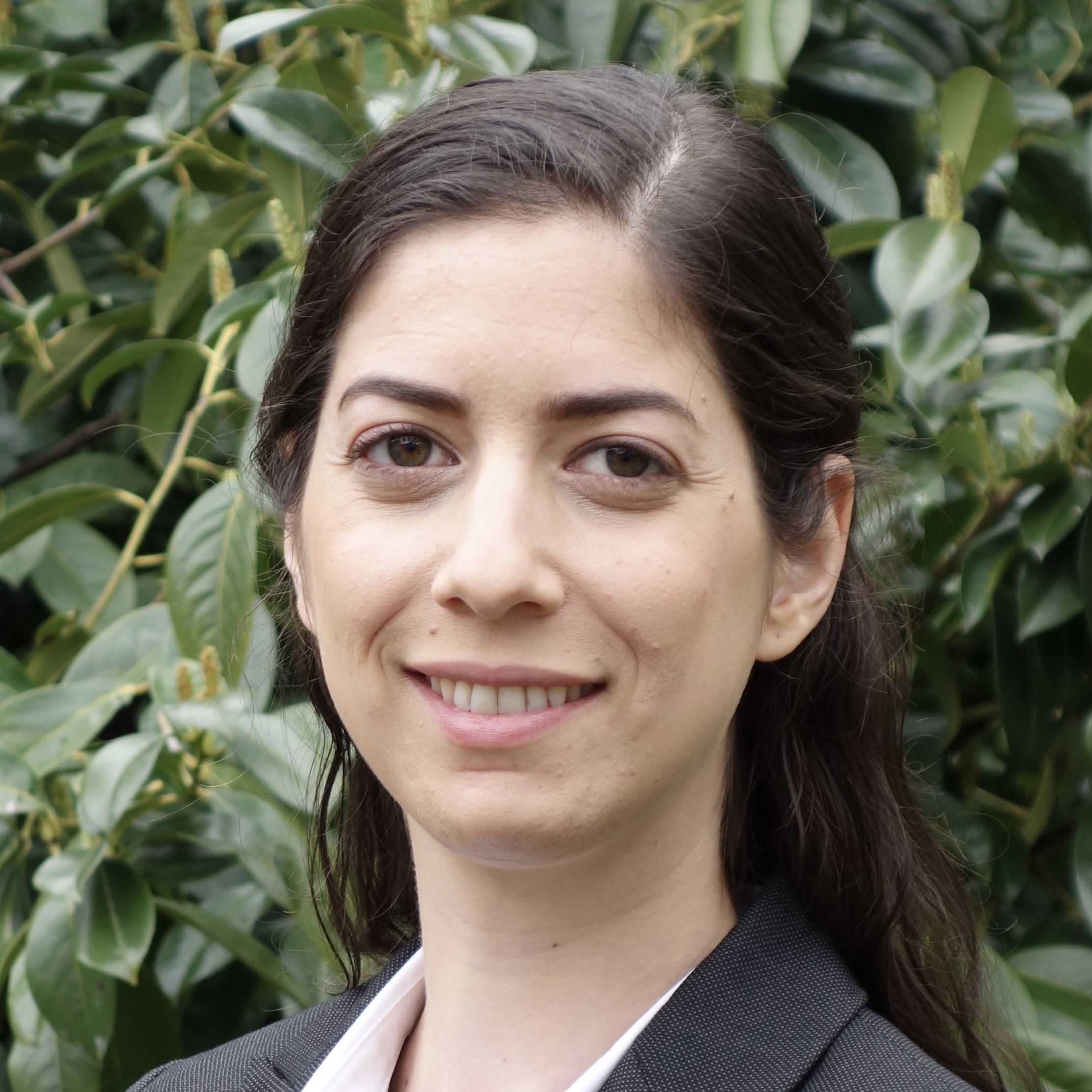 Sarah Puschmann is a staff writer for Live Science. She particularly enjoys writing about ecology and evolution and has degrees in creative writing and physics. Before joining Live Science, she taught English in Korea, Costa Rica, Argentina, Sweden, and Germany. Follow her on Twitter.