What you'll need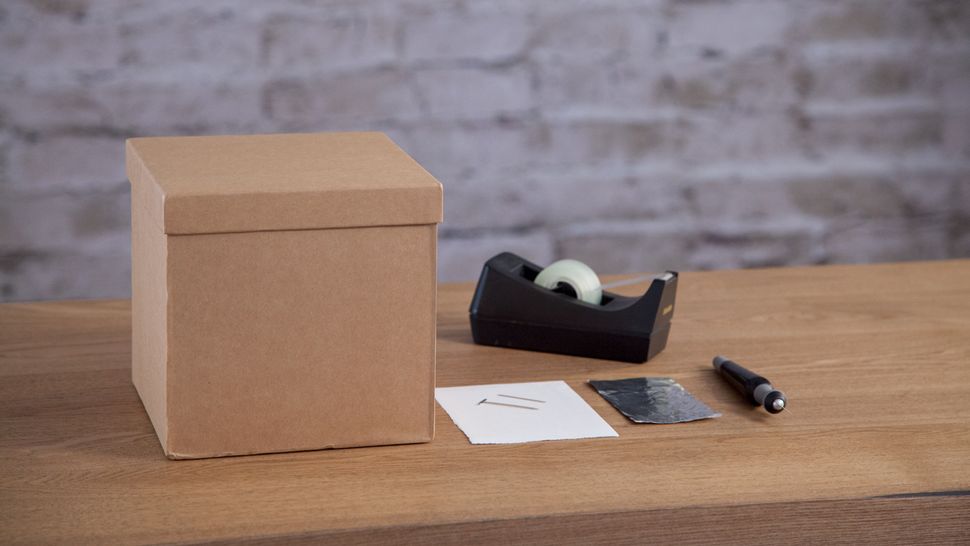 One way to safely view an eclipse is through a simple pinhole camera. To build one, all you need are a few household supplies: a box (a shoe box will work), a small piece of tinfoil, a sheet of white paper, tape, a pin or needle, and a box cutter or X-Acto knife. This photo tutorial shows you how to make your eclipse viewer in six easy steps.
Watch a video on how to build the eclipse viewer.
Step 1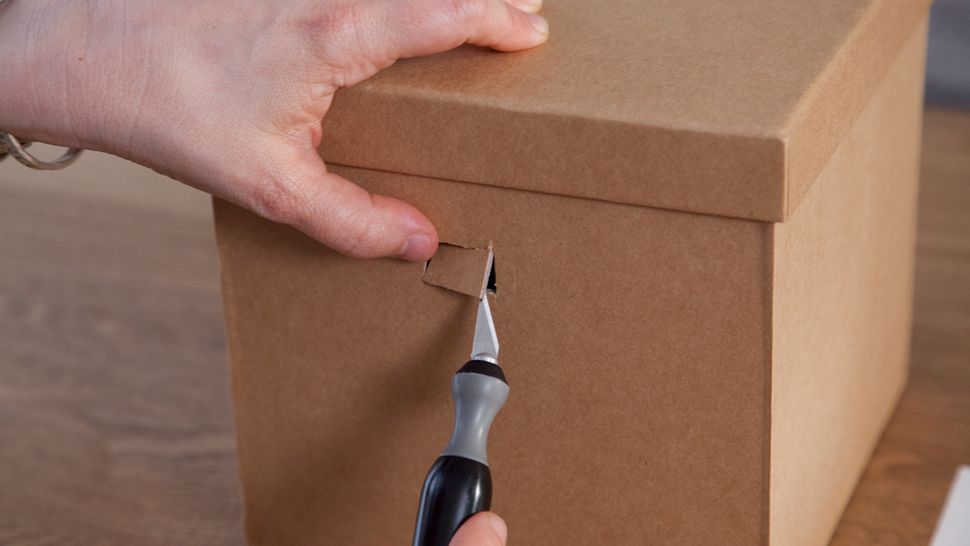 Cut a small hole, about 1 inch (2.5 centimeters) across, in one end of the shoe box, near the top edge.
Step 2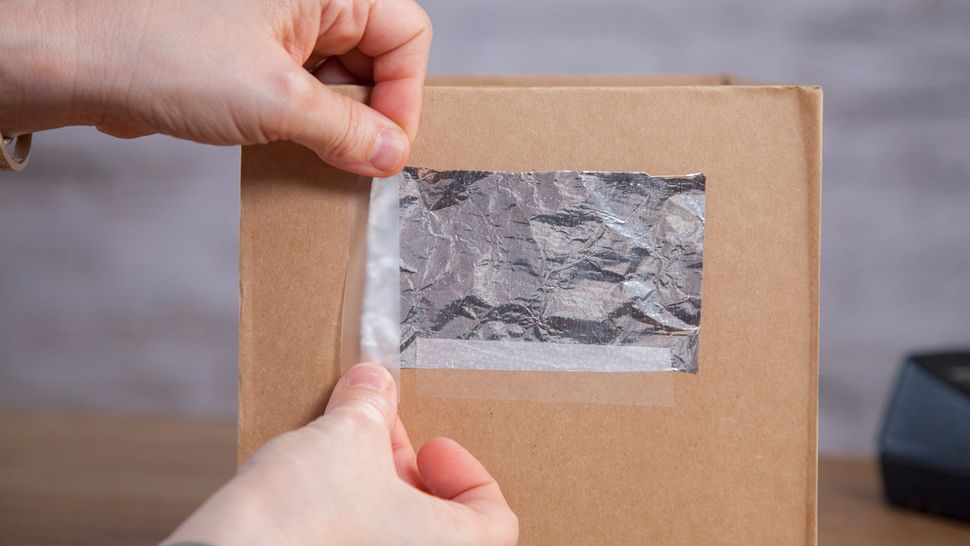 Tape a piece of tinfoil over the hole.
Step 3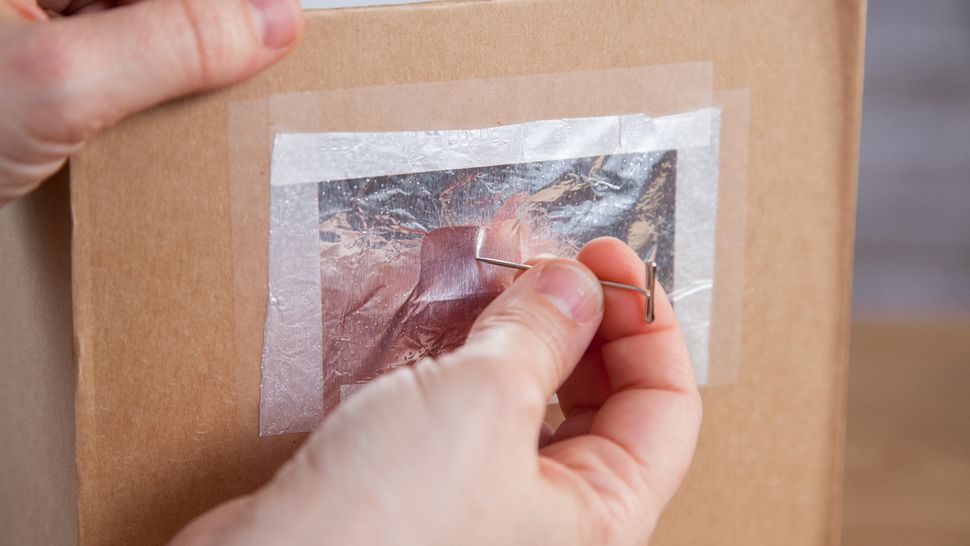 Using a pin or needle, punch a hole in the center of the foil.
Step 4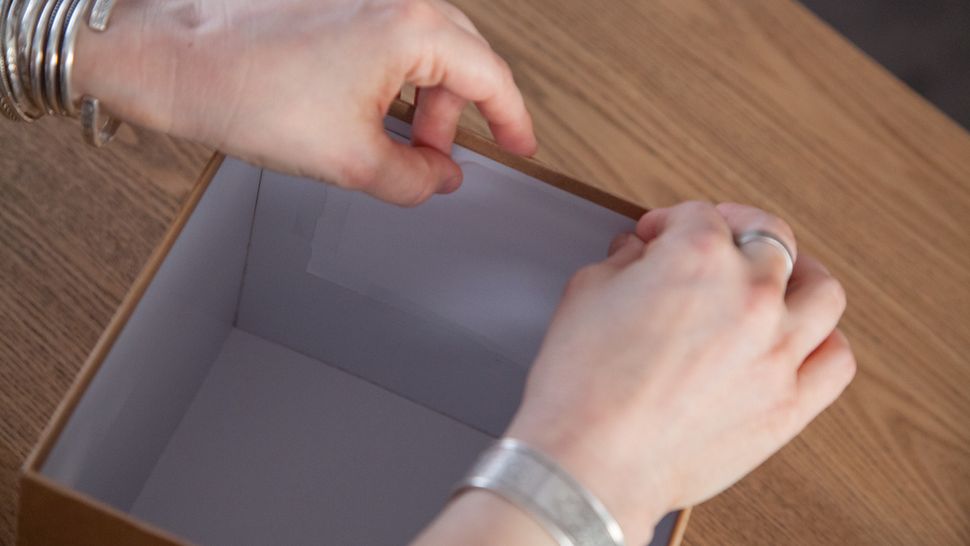 Tape a small piece of white paper to the inside of the box, at the opposite end from the foil-covered hole. The paper should be positioned so that light entering the box through the pin hole will hit it. This is your "projection screen," where you'll look for the image of the sun.
Step 5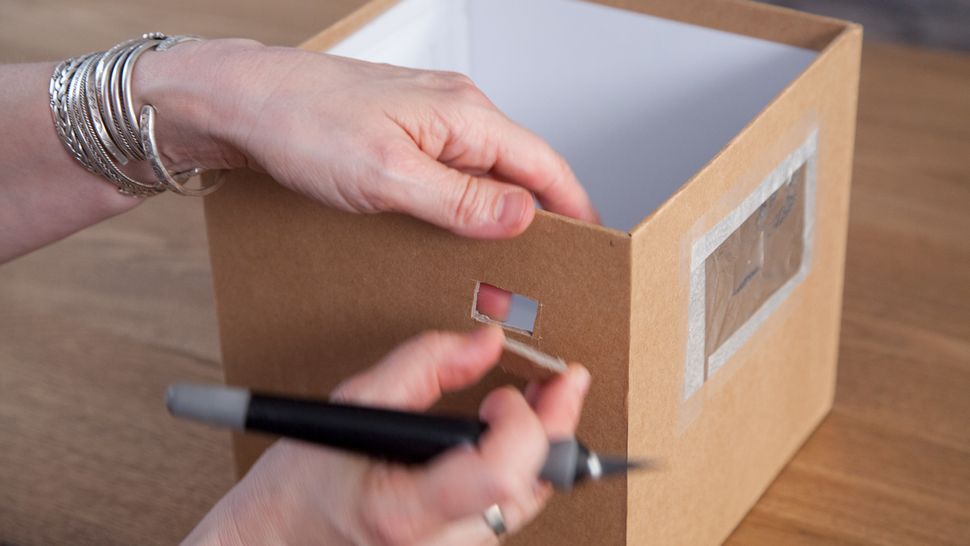 Cut a 1 inch (2.5 centimeter) hole in the box on a side adjacent to the image screen (the white piece of paper). This is your viewing hole; it must be positioned so that you can look through it at an angle and see the white paper.
Step 6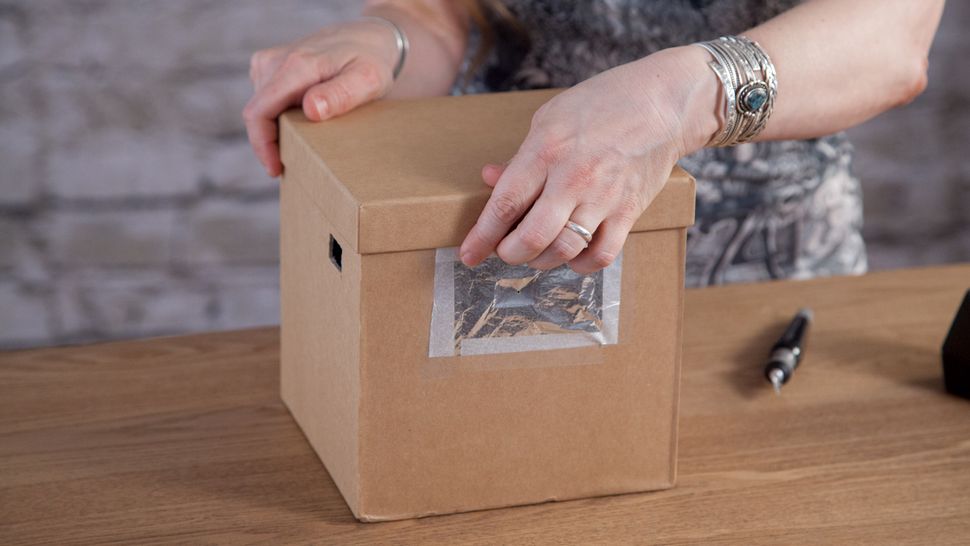 Place the lid back on the box.
Watch the eclipse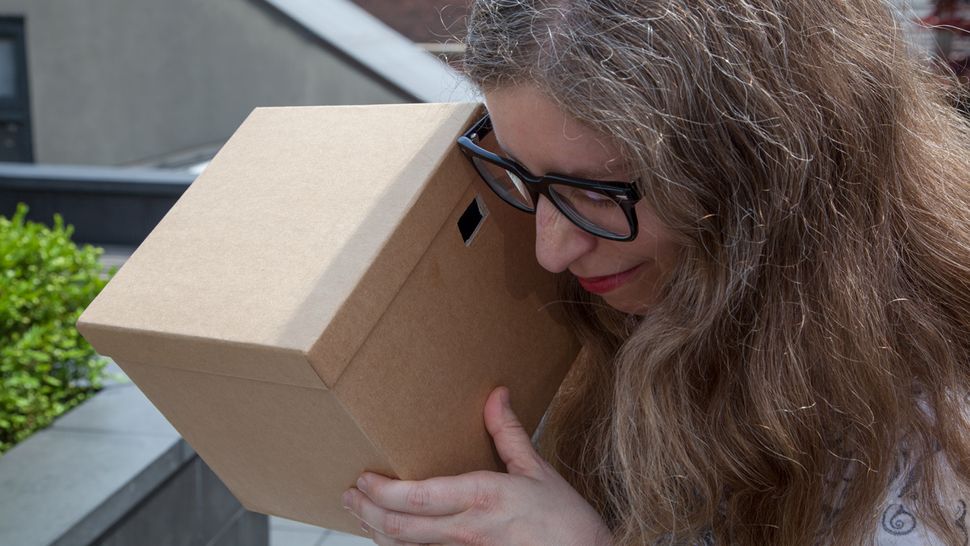 To test your viewer, take it outside on a sunny day and hold the shoe box so that it lines up with its own shadow, aligning with light from the sun.
Stand so that when you look through the viewing hole, you can see a tiny circle of light on the image screen; that's the sun. During the eclipse, you'll see the shadow of the moon pass in front of the sun.
REMEMBER: Looking directly at the sun, even when it is partially covered by the moon, can cause serious eye damage or blindness. NEVER look at a partial solar eclipse without proper eye protection. Our sister site Space.com has a complete guide for how to view an eclipse safely.