Syrian Antiquities Import Restrictions Are Law, But Will They Work?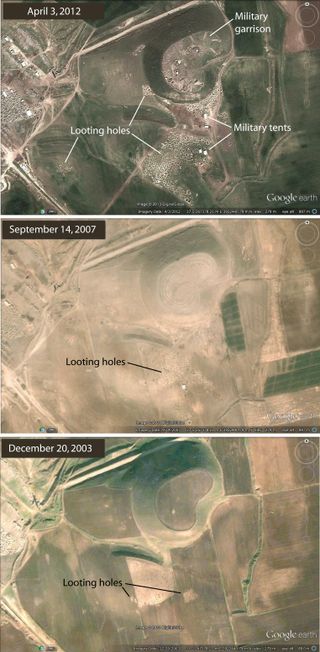 (Image credit: Google Earth)
President Barack Obama signed a bill that puts new restrictions on imports of antiquities from Syria in an effort to stem terrorists' trade in looted artifacts. The bill signed yesterday (May 9) was passed by Democrats and Republicans alike, in a rare show of bipartisanship over the gridlock that has been the norm over the past six years.
Syria's archaeological sites have been heavily looted as the groups fighting in Syria's civil war, including the Islamic State group (also called ISIS) and the al- Qaida-allied "al-Nusra Front," have pillaged and sold Syrian artifacts to buy weapons and ammunition, according to news reports. [Photos: See How War Is Damaging Syria's Castles and Landmarks]
Since the start of the Syrian civil war in 2011, more than $26 million worth of artifacts — most of which were described as "antiques" from more than 100 years ago — have been imported into the United States from Syria, according to documents from the U.S. Census Bureau. Most of them were imported to New York City, a major hub for auction houses, art galleries and antiquity dealers.
"The law imposes new import restrictions on cultural artifacts removed from Syria. Similar restrictions were enacted in 2004 with respect to Iraqi antiquities," Rep. Eliot Engel, the Democratic lawmaker who proposed the bill, said in a press release.
Will the restrictions work?
However, the same U.S. Census Bureau documents that showed that $26 million worth of Syrian artifacts had entered the United States also call into question how effective the new Syrian import restrictions will be.
Engel said the bill imposes restrictions that are similar to those imposed on Iraqi antiquities. However, since 2011 more than $12 million worth of Iraqi artifacts have been imported into the United States, according to the U.S. Census Bureau documents. Most, again, were simply classified as antiques that are over 100 years old.
One mysterious shipment (described as antiques) from Iraq, with a declared value of $3.5 million, passed through San Juan, Puerto Rico, in August 2013. The contents remain unknown.
The shipment was able to pass through the United States because the restrictions governing Iraq antiquities contain loopholes that allow some antiques, not considered to be of any historic or archaeological value, to still be imported. This forces the U.S. Customs and Border Patrol to check individual shipments to see if they comply or not, according to a representative of the U.S. Customs and Border Patrol. The representative also said the agency is able to audit some shipments, but refused to say how often this happens.
In a blog post in January, Rick St. Hilaire, a cultural heritage lawyer, noted that in 2014, the year ISIS overran much of Iraq, that the import of antiques from Iraq to the United States actually spiked.
"Were these imports deliberately misclassified to plausibly conceal illegally dug-up ancient tablets, foundation cones, sculptures and more? Possibly. Or did a legal trade in vintage trays and antique coffee pots actually spike for some reason because of the conflict?" St. Hilaire wrote. "Customs officials should find out for certain."
Puerto Rico, a U.S. territory, seems an odd place to import $3.5 million worth of Iraq antiques. About 45 percent of the Caribbean island's 3.5 million people live below the poverty line according to the Census Bureau. Additionally the island's government recently went bankrupt.
When Live Science told St. Hilaire of the $3.5 million shipment, he reiterated the need for custom officials to look into these shipments.
Follow us @livescience, Facebook & Google+. Original article on Live Science.
Stay up to date on the latest science news by signing up for our Essentials newsletter.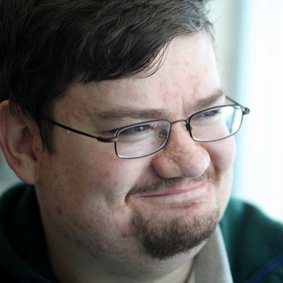 Owen Jarus is a regular contributor to Live Science who writes about archaeology and humans' past. He has also written for The Independent (UK), The Canadian Press (CP) and The Associated Press (AP), among others. Owen has a bachelor of arts degree from the University of Toronto and a journalism degree from Ryerson University.