Stress May Raise Risk of Memory Problems in Older People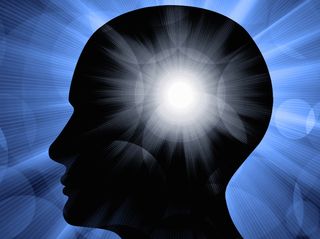 (Image credit: patrice6000/Shutterstock.com)
Feeling very high amounts of stress may increase older people's risk of developing the memory problems that often precede Alzheimer's disease, a new study shows.
Researchers found that older people in the study who were highly stressed were more than twice as likely to develop problems with their memory as those who had low levels of stress. The new results suggest that finding ways to lower stress levels in older people early on may help delay, or even prevent, the onset of Alzheimer's disease, the researchers said.
The researchers noted that the way people perceive potentially stressful events in their lives seems to play a role in their risk of developing memory problems. "It is not so much what happens to you, but how you perceive what happens to you," said study co-author Dr. Richard Lipton, vice chair of neurology at Albert Einstein College of Medicine in New York.
In the study, the researchers looked at the relationship between stress and a condition called amnestic mild cognitive impairment, in which a person's memory is impaired, among 507 adults age 70 and older from Bronx County, New York. At the start of the study, the researchers examined the people's perceived stress levels by using a scale that ranged from 0 to 56, with higher scores indicating higher stress levels. [11 Tips to Lower Stress]
None of the participants had amnestic mild cognitive impairment or dementia at the start of the study, and the researchers followed the participants for 3.6 years, on average, evaluating their cognitive health every year.
The researchers found that, by the end of the study, 71 of the 507 people had developed amnestic mild cognitive impairment.
It also turned out that, the higher a person's stress level was at the study's start, the greater their risk was of developing the memory impairment over the study period. For every five additional points in a person's stress level score, their risk of developing the impairment increased by 30 percent, the researchers found.
The people in the study who had the highest levels of stress were nearly 2.5 times more likely to develop the memory condition than people with low levels of stress, according to the study, published today (Dec. 11) in the journal Alzheimer Disease & Associated Disorders.
Women were more likely than men to have the highest levels of stress. And people in the study with less education, or with higher levels of depression, also had higher stress levels, the researchers found.
The mechanism that might link stress and memory impairment is not clear. However, previous research in animals and emerging evidence in humans have shown that chronic stress is linked to the shrinking of a brain area called the hippocampus, which is involved in memory, and this might contribute to memory deficits, Lipton said.
However, stress is a risk factor that can be modified, the researchers said. Ways to reduce stress include exercising and engaging with other people for social support, Lipton told Live Science.
Another potential way to reduce stress is participating in a type of therapy called cognitive behavioral therapy, which can help people learn to plan better so they avoid potential sources of daily stress, such as scheduling too many meetings back to back.
This therapy may also help people to change the way they perceive potentially stressful events — for instance, by training them not to see these events as worse than they really are, he said.
Follow Agata Blaszczak-Boxe on Twitter. Follow Live Science @livescience, Facebook& Google+. Originally published on Live Science.
Stay up to date on the latest science news by signing up for our Essentials newsletter.