Rare Multistate Outbreaks Cause the Most Foodborne Illness Deaths, CDC Says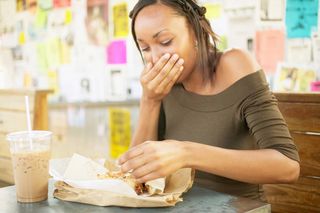 (Image credit: Blend Images/Shutterstock.com)
One in six Americans get sick every year as a result of eating contaminated food, but it's the larger outbreaks of foodborne illness — the ones that sicken people in multiple states — that tend to cause the most deaths, according to a new federal report.
Among all outbreaks of foodborne illness in the United States between 2010 and 2014, only 3 percent of outbreaks were multistate outbreaks, but these outbreaks involved 56 percent of the deaths from all outbreaks, according to the new report from the Centers for Disease Control and Prevention.
The reason that a relatively high proportion of deaths come from this small percentage of outbreaks is that the multistate outbreaks tend to involve more lethal types of bacteria contamination, CDC Director Dr. Tom Frieden said at a news conference today (Nov. 3). The report found that 91 percent of the bacteria associated with these outbreaks belong to three main groups: E. coli, Salmonella and Listeria.
"Multistate foodborne disease outbreaks are the most deadly type of foodborne outbreak, despite accounting for only a small portion of reported outbreaks in the United States," Frieden said in a statement. [Top 7 Germs in Food That Make You Sick]
The most recent multistate outbreak involves E. coli contamination in food from Chipotle Mexican Grill. More than 40 restaurants in and around Seattle and Portland, Oregon, are closed while authorities are investigating. Atleast 22 people have become sick, according to news reports.
Although bacteria are more likely to contaminate foods like beef, chicken, and fresh fruits and vegetables, health officials have also seen the unexpected contamination of certain foods. For example, in January 2015, a Listeria outbreak was unexpectedly traced back to Gala and Granny Smith apples, Frieden said.
Because many foods are imported to the U.S. from other countries, detecting bacterial contamination can sometimes bedifficult, the report said. Moreover, contaminatedfoods may not be distributed in one placebut instead may be transported across the country, making many people sick in a number of states.
The 120 multistate outbreaks reported during the study period included nearly 8,000 cases of illness; 1,460 hospitalizations; and 66 deaths, according to the report.
Better safety practices can help prevent the risk of multistate outbreaks, according to health officials. People who work with the food supply should meet, or even exceed, government food safety regulations and standards to make food safer on the farm, in processing and in distribution, Frieden said.
"Americans shouldn't have to worry about getting sick from the food they eat," Friedmen said.
Researchers are also working on innovative methods to help better detect multistate outbreaks. One such technique involves the use of a new DNA-sequencing technology that finds germs in sick people and in contaminated foods. Finding these germs can help trace contaminated foods to the original source, the report said.
Food industries should also keep records so that foods can be traced from the point of an outbreak back to its original source, the report said.
Follow Live Science @livescience, Facebook & Google+. Originally published on Live Science.
Stay up to date on the latest science news by signing up for our Essentials newsletter.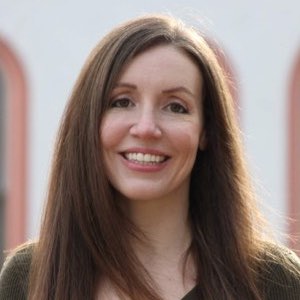 Kathleen is a freelance writer and an English as a second language teacher. She holds an undergraduate degree in journalism from the University of Missouri-Columbia and a graduate degree in journalism from Syracuse University. She's written for numerous publications, including the Richmond Times-Dispatch, Columbia Missourian, and St. Louis Public Radio. She also loves writing and editing technical copy, and some of her work has been featured in the New York City Department of Health and Mental Hygiene and Columbia University Medical Center Newsroom.