Hurricane Katrina's Stark Changes Endure in Images from Space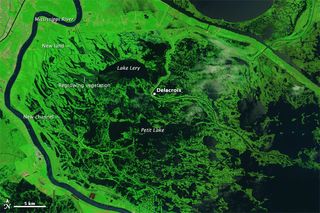 (Image credit: Jesse Allen)
Louisiana's dramatically enlarged lakes and inundated marshes — stark reminders of Hurricane Katrina's ferocity 10 years ago — are prominent in a new satellite image.
Hurricane Katrina, which made landfall along the Louisiana-Mississippi border as a Category 3 storm on Aug. 29, 2005, transformed the marshes that buffer New Orleans from the Gulf of Mexico by ripping apart and moving mats of dead grass. The storm stirred up and distributed soft underlying sediments, digging several new channels and depositing sediment and debris in new places, according to NASA.
The false-color image was taken earlier this month, on Aug. 2, by the Operational Land Imager on the Landsat 8 satellite. NASA also released a photo of the same lakes and marshes that was taken by the Landsat 5 satellite on Aug. 22, 2005, just a week before Hurricane Katrina struck Louisiana. [Aftermath of a Storm: Images from Hurricane Katrina]
The photos highlight how the region has transformed since the devastating hurricane. In the satellite images, normal vegetation looks bright green, flood-damaged vegetation is brown and water appears dark blue.
Hurricane Katrina powered a massive surge of water that enlarged lakes, including Lake Lery and Petit Lake, to the north and south of the fishing town of Delacroix, respectively. The wetlands surrounding Delacroix were among the hardest hit by Katrina, according to NASA.
The storm gouged out new channels and widened canals, taking over areas that previously hosted marshland. Although flood-damaged vegetation has rebounded in the decade since the hurricane, the marshlands have not, according to NASA.
Land changes
To get a detailed look at how the land changed around Delacroix, scientists at the United States Geological Survey compared pixels on a series of images of the area taken by Landsat and other commercial satellites over time. They measured how much Hurricane Katrina impacted the area compared with Hurricane Gustav in August 2008.
The scientists found that Katrina's 20-hour-long winds and storm surges that reached up to 16.4 feet (5 meters) left a lasting imprint on Delacroix's marches — changes that were then reinforced by Hurricane Gustav three years later.
Katrina's flooding caused 8.2 percent of the pixels on the images to change from land to water, the scientists said, with Gustav converting another 1.4 percent of the pixels.
Freshwater and intermediate marshes closer to the town suffered more land loss than saltwater and brackish marshes closer to the Gulf, according to NASA, partly because freshwater marshes have softer soil that is easily washed away and they support plants with shallower root systems.
On the flip side, Katrina created new ponds and channels that resulted in a change of 3.3 percent of the image's pixels from water to land.
Elizabeth Goldbaum is on Twitter. Follow Live Science @livescience, Facebook & Google+. Original article on Live Science
Stay up to date on the latest science news by signing up for our Essentials newsletter.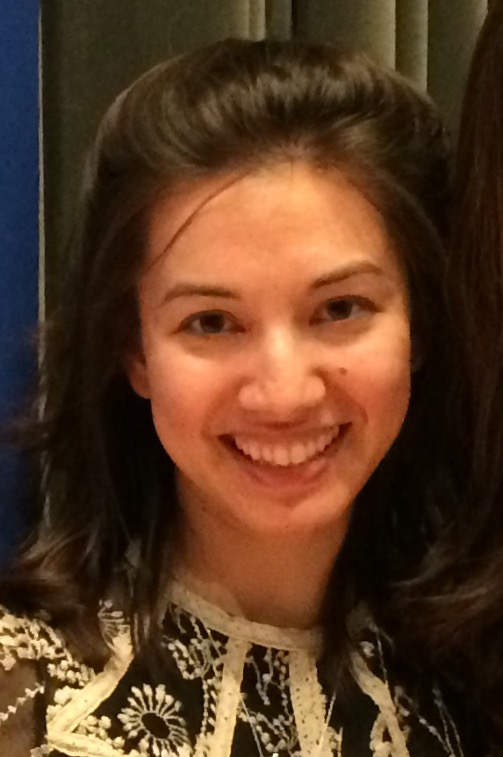 Elizabeth is a staff writer for Live Science. She enjoys learning and writing about natural and health sciences, and is thrilled when she finds an evocative metaphor for an obscure scientific idea. She researched ancient iron formations in China for her Masters of Science degree in Geosciences at the University of California, Riverside, and went on to Columbia Journalism School for a master's degree in journalism, focusing on environmental and science writing.