Incredible Drone Photos: Contest-Winning Images from Above
For the second year in a row, drone enthusiasts the world over took part in a photo competition fit for the modern age. Sponsored by Dronestagram, a popular photo-sharing app for drone photographers, the Aerial Photography Contest is a competition for those who take their best photos from above. More than 5,000 amateur and professional photographers entered the competition, which included categories such as Nature, Places and "Dronies" (selfies taken by a drone). Here are the winning images: [Read full story about the drone photo contest here]
Snorkeling With Sharks
A pair of snorkelers swim off the coast of Moorea Island in French Polynesia as sharks hover nearby. This gorgeous photo won first place in the Nature category. (Credit: Mike Gandouin, Dronestagram.)
Mont-Saint-Michel
A drone photographer captured this image of Mont-Saint-Michel, an island commune, or town, off the coast of Normandy, France. The "mont" (French for "mountain") is actually a tidal island, which means that its connection to the mainland varies with the tides — sometimes it's connected to the mainland by a causeway, other times the island is completely surrounded by water. The photographer who took this image waited for a particularly high tide to capture the island as it appears here, encircled by the waters at the mouth of the Couesnon River. The photo came in second in the Places category of the competition. (Credit: Jérémie Eloy, Dronestagram.)
Lost Island
Taking home third place in the Nature category, this lovely photo really seems to have it all: a deserted island, a rainbow, calm water and happy people. The photographer who captured the image summed up the photo well on his Dronestragram page, writing, "We were waiting for sunset, drinking a Hinano [Tahitian beer], installed in warm water, rain was behind us, a rainbow appeared, this is Tahitian life!"(Credit: Ludovic Moulou, Dronestagram.)
Glorieto Rodolfo Sanchez Taboada
"Every day at Plazuela Sánchez Taboada, down in Mazatlán Mexico, a cliff diver risks his life for some pesos and the cheer of the crowd," wrote the drone enthusiast who took this photo. The description of the image on Dronestagram also states that this small plaza, which overlooks the Gulf of California, has become a local landmark. The photo earned third place in the "Most Liked" picture category of the competition. (Credit: Alejandro Ochoa Galindo, Dronestagram.)
Plovdiv by Night
This city seems to be asking you a question, does it not? The giant question mark in the middle of Plovdiv, Bulgaria, is formed by the glowing water fountains of Tsar Simeonova Gradina, a public park that was recently restored. Plovdiv is one of the oldest, continually inhabited cities in Europe. This photo of the city was the second most "liked" picture on Dronestagram. (Credit: Sveltin Marinov, Dronestagram.)
La Jolla
Swimmers take to the water at the start of an annual ocean race in La Jolla, California. The competitors race to the end of the pier, then turn left for the 1.5-mile (2.4 kilometers) swim to La Jolla Cove. This photo earned second place in the Nature category. (Credit: Kevin Dilliard, Dronestagram.)
Above the Mist
A foggy morning in Parana, Brazil, was the perfect time to take this photo of the top of the 407-foot-tall (124 meters) Cathedral of Maringa. This shot, which won first place in the Places category, gives the viewer a hint of the strange-looking church that stands beneath the fog. The cathedral, which looks like a giant traffic safety cone, was inspired by Soviet-era Sputnik satellites. (Credit: Ricardo Matiello, Dronestagram.)
Tulip Fields
A group of men stroll through acres of tulip fields, inspecting the crop for signs of disease and removing virus-infected flowers. This photo, taken between the towns of Sassenheim and Voorhout in the Netherlands, earned third prize in the Places category. (Credit: Anders Andersson, Dronestagram.)
Where's Wally?
Dozens of "Waldos" (or "Wallys" to non-Americans) gather for a "dronie," a selfie taken by a drone. The photo, captured during a carnival in Limassol, Cyprus, won first place in the Dronie category. (Credit: Marios Demetriou, Dronestagram.)
Follow Elizabeth Palermo @techEpalermo. Follow Live Science @livescience, Facebook & Google+.
Stay up to date on the latest science news by signing up for our Essentials newsletter.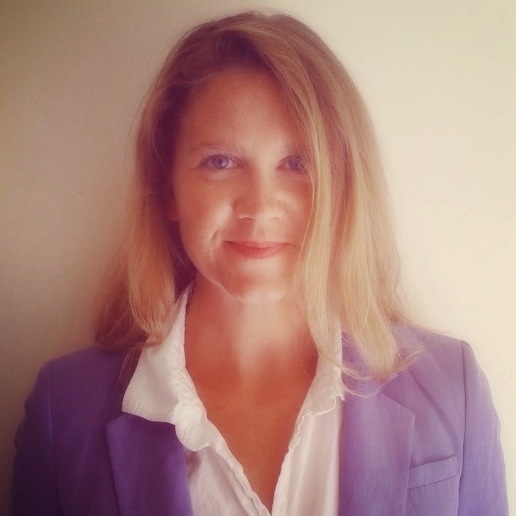 Elizabeth is a former Live Science associate editor and current director of audience development at the Chamber of Commerce. She graduated with a bachelor of arts degree from George Washington University. Elizabeth has traveled throughout the Americas, studying political systems and indigenous cultures and teaching English to students of all ages.