Lynn Scarlett, managing director of public policy at The Nature Conservancy, contributed this article to Live Science's Expert Voices: Op-Ed & Insights.
Actor and comedian Woody Allen is often quoted as saying 80 percent of life is "showing up." During the past 20 years, the United Nation's (UN) annual climate negotiations have often felt like they accomplished little more than that.
Those of us involved with policy, business or other negotiations know that much of the hard work for any meeting is done well in advance. And the really hard work often comes after the handshakes. The lead-up to this year's climate negotiations in Paris — officially, the 21st Session of the Conference of the Parties to the United Nations Framework Convention on Climate Change (COP21) — is embodying that truth. Countries, companies, cities and citizens are already showing that they are doing more than showing up: They're committing to change in unprecedented ways.
Past deadline, who's stepping up?
In 2013, the United Nations set a March 31, 2015, deadline for countries to share their individual commitments to combat climate change. The deadline has come and gone, and while the number of countries is still a little light, some of the biggest players have stepped forward.
So far, the European Union, the United States, Russia, Mexico, Canada, Switzerland, Norway and a number of other countries have announced pledges to reduce their emissions over the coming decade. In a separate announcement, China committed to reversing its upward climb in greenhouse gas emissions .
According to Climate Nexus — a strategic communications group using science to personalize the climate and energy story — these commitments, along with others still anticipated, would achieve 44 percent of the reductions needed to put the planet on a pathway to stabilizing temperature increases of 2 degrees Celsius (3.6 degrees Fahrenheit) over pre-industrial levels as established as a target during the 2009 UN Copehnagen conference. Clearly, between now and 2030 when most emissions reductions plans must take effect, countries will need to ratchet up their efforts.
Some "glass-half-empty" pundits already bemoan anticipated commitments as inadequate and a sign of perpetual foot-dragging. But national commitments are forming, and they are just a part of the Paris story.
More than national change
Increasingly, it is not just countries taking action. The private sector and cities around the world, already experiencing some effects of climate change and eyeing future risks, are taking action — and seeing benefits.
Last month, at the Business & Climate Summit 2015 in Paris, Paul Polman, chief executive officer of Unilever, said, "Companies that have seized low-carbon opportunities are increasingly seeing rewards." And Ikea, Nestle, Apple, UPS, Microsoft — the list of companies is long and growing — all see bottom-line benefits from saving energy and shifting to cleaner power, he said.
Beyond national governments, more than 200 cities — such as Rio de Janeiro, Seoul and Philadelphia — now have strategies to reduce greenhouse gas emissions, with those locations' projected reductions estimated at 454 megatons of carbon dioxide by 2020. What's impressive is the cumulative estimated effect of those commitments. Cumulative emission savings by 2050 from those city efforts equal the combined current annual emissions of China and India, and annual savings equal current emissions in South Africa.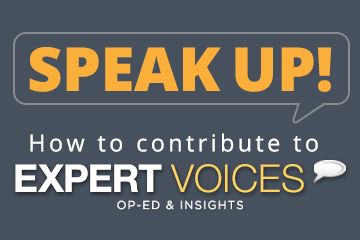 City benefits are coming from new energy-efficient vehicles, re-engineered waste-management systems, neighborhood clean-energy initiatives and other innovations. For example, according to the 100 Resilient Cities website: Washington, D.C. is using impact investment to fund stormwater projects that benefit water quality, local greenspace needs and developers; across the Atlantic, London is offering cities a model for confronting poor air quality and pollution by developing greenspaces as part of the world's largest congestion-pricing traffic plan and mandating strict emissions codes; and across the globe in Sydney, officials have completed a risk assessment to respond to the increasing frequency of heat waves, considering such problems as power disruption, public health needs and lost productivity during such disasters. Those advances underscore what management guru Peter Drucker once opined, that opportunities for entrepreneurship lie anywhere and everywhere.
The upcoming Paris conference, with its focus on bottom-up commitments by countries and corresponding innovations by cities and companies to address climate change, is more than just one more global climate show. It represents a sea change in how global participants are thinking about solutions, with a spotlight on innovation, engagement by everyone and contributions tailored to country-by-country situations.
Paris is a waypoint — not an end point — but commitments leading up to it are critical to ensuring that showing up this year might actually lead to the global action the world wants to see.
Follow all of the Expert Voices issues and debates — and become part of the discussion — on Facebook, Twitter and Google+. The views expressed are those of the author and do not necessarily reflect the views of the publisher. This version of the article was originally published on Live Science.