Doctors' Group Offers Screening Advice for 5 Cancers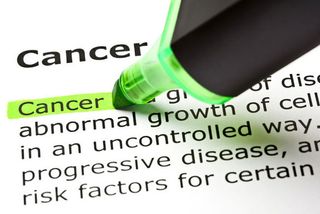 (Image credit: Ivelin Radkov/Shutterstock)
Advice about cancer screening can be confusing, with different medical groups recommending different tests at different times. But now, a new paper from one leading U.S. physicians' group is distilling all the advice and offering guidance to adults about getting screened for five common cancers.
A panel of doctors from the American College of Physicians reviewed the recommendations from seven other health organizations and doctors' groups in the United States, including the American Cancer Society, the U.S. Preventive Services Task Force and the American Academy of Family Physicians.
After evaluating the areas of agreement among the guidelines, along with the scientific evidence to support them, the ACP is issuing advice for screenings that the members think reflect "high-value care" for breast, cervical, colorectal, ovarian and prostate cancers. This advice is published today (May 18) in the journal the Annals of Internal Medicine.
"A high-value screening is when the benefits of doing the screening clearly justify the harms and costs associated with it," said study co-author Dr. Russell Harris, a professor of medicine at the University of North Carolina at Chapel Hill.
He called for "smarter screening" strategies that weigh the trade-offs between the benefits to people from getting screened, such as reducing cancer deaths and finding cancers early, against the harms, such as anxiety from false-positive results, overdiagnosis and overtreatment, as well as the costs of screening.
"Screening tests need to be used very carefully so they get the right balance," Harris told Live Science.
He said the new screening advice is meant for the great majority of people — about 90 to 95 percent of adults — who are at average risk of cancer and who don't have symptoms. [Top 10 Cancer-Fighting Foods]
Harris also said that health professionals and the public need to think about cancer screening in a different way. They need to move away from a "high-detection" approach, which is aimed at detecting as many cases as humanly possible. In this approach, people might be screened for cancer more often than necessary, or when they are too young, too old or too sick to derive benefit from the tests, or with too-sensitive detection methods designed to find every last cancer.
Instead, the United States should move toward a high-value approach, which means screening for cancer often enough so that people get the benefits from doing the test, without the harms and costs of overdiagnosis and overtreatment, Harris said. "This is not just about money, it's about keeping people safe," he added.
More intense screening might find a little bit more cancer, which is a slight benefit, but many of these cancers would never progress to the point that they would cause symptoms, Harris said.
"If cancer screening is overdone, it has the potential to hurt more people than it helps," Harris said.
Here is the new high-value screening advice, outlined in the paper.
Breast cancer: Physicians are advised to discuss the benefits and harms of breast cancer screening with women ages 40 to 49 who are in good health, and order a mammogram every two years if a woman requests it.
Women ages 50 to 74 who are in good health are encouraged to have a mammogram every two years.
Cervical cancer: Women ages 21 to 29 are advised to have a pap smear test every three years. Women ages 30 to 65 are advised to have a pap smear every three years, or a pap smear with HPV testing every five years.
Colorectal cancer: Adults ages 50 to 75 are advised do one of the four following screening strategies for colorectal cancer: Have a high-sensitivity fecal occult blood test (FOBT) or fecal immunochemical test (FIT) every year; have a sigmoidoscopy every five years combined with FOBT or FIT every three years; or get a colonoscopy every 10 years.
Ovarian cancer: No screening is advised because it would lead to no benefits and would increase harms and costs for women at average risk of ovarian cancer.
Prostate cancer: Physicians are advised to discuss the benefits and harms of prostate cancer screening at least once (or more often as the man requests it) for men ages 50 to 69 who are in good health and have a life expectancy of more than 10 years. Doctors should order PSA testing only if an informed man expresses a clear preference for the screening. PSA testing should not be done more often than every two to four years.
Follow Live Science @livescience, Facebook & Google+. Originally published on Live Science.
Stay up to date on the latest science news by signing up for our Essentials newsletter.
Cari Nierenberg has been writing about health and wellness topics for online news outlets and print publications for more than two decades. Her work has been published by Live Science, The Washington Post, WebMD, Scientific American, among others. She has a Bachelor of Science degree in nutrition from Cornell University and a Master of Science degree in Nutrition and Communication from Boston University.