Obesity Is Complicated and Needs New Approach, Scientists Say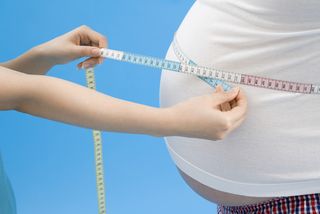 (Image credit: TAGSTOCK1/Shutterstock)
With obesity rates continuing to rise around the globe and the majority of Americans now obese or overweight, it's easy to see that we are losing the battle of the bulge.
Aside from isolated areas of improvement where people are, in fact, losing weight — in a city here, a neighborhood there — no country has succeeded in reversing its obesity epidemic. That failure has begun to have dire consequences: shortened lives, compromised life quality and skyrocketing health care costs, scientists reported Wednesday (Feb. 18) in a special issue of the journal The Lancet.
In a series of six critical articles covering the health, policy, economics and politics of obesity, scientists lay out what society has been doing wrong and call for a new global action plan to meet what they call the "modest" goal of the World Health Organization: no increase in the prevalence of obesity from now through 2025.
"There are clear agreements on what strategies should be implemented and tested to address obesity," said Christina Roberto, an assistant professor of social and behavioral sciences and nutrition at the Harvard School of Public Health, and lead author of the first report of the series. "The challenge now is [figuring out] how to implement the specific actions within those strategies."
"Even outside public health, there is no question that obesity is a complex problem and that reversing the epidemic will require substantial and urgent actions not only from governments, but from a range of actors, including industries [and] civil society," Roberto told Live Science.
Of the 7 billion people on Earth, more than 2 billion are overweight or obese, according to a study published last year in The Lancet. The condition affects people in countries large and small, rich and poor. The Pacific islands of American Samoa, Nauru and the Cook Islands are the most obese countries in the world, according to the WHO, and at least a dozen countries, including Mexico, now have obesity rates higher than that of the United States. [8 Reasons Our Waistlines Are Expanding]
The diverse group of obesity experts reporting in The Lancet said society has gone wrong by following false dichotomies about obesity, thus laying the foundation for poor policy or inaction. For example, people argue over whether obesity is something people bring on themselves or is caused by the environment (when, in fact, both factors play a role); whether the responsibility to take action against obesity lies with individuals or society (again, the best courses of action will include both); whether the high rate of consumption of unhealthy food is due to a too-big supply of it or a too-big demand for it; and whether the government should regulate the food industry or the industry should self-regulate.
Roberto said researchers now better understand the complexity of obesity, that it's not black-and-white and that the goal is to "merge these competing perspectives to provide an understanding of obesity's causes and solutions that integrates what seem like opposing beliefs."
Corinna Hawkes, head of policy at World Cancer Research Fund International, wrote in the second article of the Lancet series about a vicious cycle in people's preferences and demand for unhealthy food that starts in childhood. Research has revealed how children, even as infants, learn to like foods from influences in the world around them. The food industry targets these tastes, Hawkes said, and the resulting food preferences can be stubborn and set the tone for longer-term food habits.
So, while individuals bear some personal responsibility for their health, environmental and marketing factors exploit humans' biological and economic vulnerabilities that promote the consumption of unhealthy foods, Hawkes and other scientists explained.
"The future benefits to society of raising a generation for whom healthier food choices are the preferred choices are huge," Hawkes said. "Kids who enjoy healthy eating when they are young have a better chance of keeping hold of those habits in later life. In turn, they are likely to be a positive influence on others, including their own children."
The Lancet authors wrote that they support policy actions proposed in the NOURISHING framework, which was created by the World Cancer Research Fund International. Each letter in NOURISHING represents a concept, such as "Nutrition label standards" and "Offer healthy foods."
The framework covers three broad areas: the food environment (nutrition labeling, advertising restriction and food taxes); the food system (supply-chain incentives for production); and behavior-change communication (nutrition-counseling interventions and public awareness campaigns).
The researchers cite successes such as New York City's ban on trans fat in restaurant foods, which has had a positive, rippling effect around the country; and Mexico's tax on sugary drinks, which has significantly reduced soda consumption since being instituted last year.
"There is reason to be optimistic," Roberto said, but she added that "there are a number of barriers to progress" that governments and health organizations must seriously address. [7 Diet Tricks That Really Work]
Dr. William Dietz of the Milken Institute School of Public Health at the George Washington University wrote a Lancet piece on medical bias against obesity and the dearth of health professionals trained to help obese patients, stating that the medical community has yet to rise to the call. Other authors cited obstacles such as food industry lobbying, a shortfall of empirical evidence demonstrating effective policy, governments too weak or unwilling to implement changes and the menace of childhood obesity, which sets people up for a lifetime fight against their weight.
The Lancet editors concluded that the obesity epidemic will not be reversed without government involvement, and they outlined a systems approach that includes food producers, retailers, schools and, at the heart of the system, the individual.
The article abstracts, commentary and infographics are available on The Lancet website.
Follow Christopher Wanjek @wanjek for daily tweets on health and science with a humorous edge. Wanjek is the author of "Food at Work" and "Bad Medicine." His column, Bad Medicine, appears regularly on Live Science.
Stay up to date on the latest science news by signing up for our Essentials newsletter.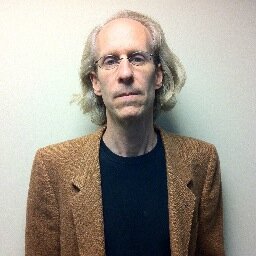 Christopher Wanjek is a Live Science contributor and a health and science writer. He is the author of three science books: Spacefarers (2020), Food at Work (2005) and Bad Medicine (2003). His "Food at Work" book and project, concerning workers' health, safety and productivity, was commissioned by the U.N.'s International Labor Organization. For Live Science, Christopher covers public health, nutrition and biology, and he has written extensively for The Washington Post and Sky & Telescope among others, as well as for the NASA Goddard Space Flight Center, where he was a senior writer. Christopher holds a Master of Health degree from Harvard School of Public Health and a degree in journalism from Temple University.