Will Warming Surge as Arctic Microbes Feast on Defrosting Carbon?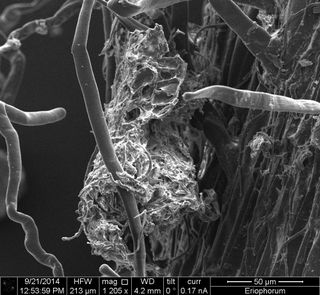 (Image credit: Dept of Energy, Environmental Molecular Science Laboratory)
Charlie Heck, multimedia news editor at the U.S. National Science Foundation (NSF), contributed this article to Live Science's Expert Voices: Op-Ed & Insights.
Since the last ice age, plants in the Alaskan Arctic have been taking carbon out of the atmosphere and locking it away in the soil. So, for thousands of years, the soil microbes in this region of the world have subsisted on a limited carbon diet because much of the organic matter is frozen into the permafrost layer, which starts about a foot underground.
But now, the permafrost is starting to thaw. That means all those microbes are about to find themselves at an all-you-can-eat carbon buffet. With support from the U.S. National Science Foundation, ecologist Matthew Wallenstein and a team from Colorado State University have come to the Toolik Field Station, deep inside the Arctic Circle, to drill soil cores for study. They're trying to find out more about how microbes in the soil are cycling carbon from the earth to the atmosphere. Scientists estimate that the Arctic stores more carbon in its landscape than is stored in the entire atmosphere — so if that carbon is released, it has the potential to impact climate worldwide, as well as crop productivity and wildfires. [Microbes Unleash Buried Arctic Carbon (Gallery )]
Below, Wallenstein and Megan Machmuller, a postdoctoral fellow and member of the research team, answer questions about the Arctic, the research and what it's like to work in Alaska.
Matthew Wallenstein
NSF: Why conduct this research in the Arctic?
Matthew Wallenstein: The Arctic is a vast region that has locked away tremendous stocks of carbon in its soils over millennia. That carbon is now vulnerable to being released due to climate warming . If that happens, it could accelerate the rate of climate change. Cold, wet conditions slow decomposition. Thus, plant-fixed carbon accumulates in the soils. In addition, below the surface, much of the Arctic is underlain by permanently frozen soils, called permafrost, which preserves ancient soil carbon.
NSF: What type of instruments or tools are you using to get to the soil?
M.W.: When the soils are frozen, we use a gas-powered auger to collect soil samples. It's physical work. In the summer, we can easily collect thawed soils using spades and saws.
NSF: What are soil microbes and why are they important in your research?
M.W.: Soils contain an incredible diversity of life — more than 10,000 species of microorganisms in just a handful! These microbes are critical to life on earth. For example, they break down dead plant and animal biomass, and thus recycle the nutrients contained within them.
NSF: What's the difference between the permafrost layer and the soil you are studying?
M.W.: The permafrost is the soil that remains permanently frozen. This creates a dense barrier that prevents water from draining this landscape. Above the permafrost, there is about 3 feet of soil that freezes in the winter and thaws for the brief summer growing season.
NSF: How does the thawing of the permafrost affect carbon cycling?
M.W.: As the permafrost thaws, microbes can begin to decompose it. As they break down these soils, much of the carbon gets respired as carbon dioxide or released as methane — both strong greenhouse gasses. While we know that soil carbon may be lost more quickly as the climate warms, it is also possible that new soil carbon will be created at a faster rate. We are trying to understand the controls on new soil formation. We use cutting-edge techniques to trace plant-fixed carbon into soils at the molecular level. We then incorporate this information into sophisticated models to improve our ability to predict the transfer of carbon between plants, soils and the atmosphere well into the future.
Megan Machmuller
NSF: Has this field research in Alaska affected your academic or career plans?
M.M.: Research in Alaska has bolstered my enthusiasm for my career in ecology. I think one of the most pressing ecological challenges of today is to understand the consequences of climate change in the Arctic, so I am honored to conduct research there. Because the arctic is warming much faster than the rest of the world, we must understand what this means for this ecosystem. I suppose not everyone likes working in cold, remote areas, but I feel very fortunate and hope to continue arctic research throughout my career. [Images: Artifacts from Extraordinary Women in Science ]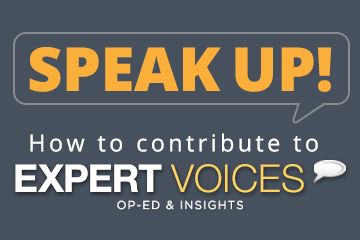 NSF: What is most memorable moment from your research in Alaska?
M.M.: There are several memorable experiences from Alaska, it's impossible for me to choose just one. I feel so fortunate to research in such a beautiful and pristine ecosystem. The beauty of the arctic never grows old. Nevertheless, we are often presented with harsh weather conditions and unexpected challenges. Often these unexpected circumstances turn out to be the most memorable. Our first trip up to the arctic last field season, we were welcomed with lots of snow. In order to access our field sites, we had to use snowshoes and sleds to carry our equipment. It was quite challenging to drill for soil cores through the snow and frozen solid ground. Despite the difficulty, we sure did have a lot of fun. During this field excursion, we did a segment for NSF Science Nation and PBS Newshour. Communicating our science was a challenge but also an invigorating experience. Also seeing grizzly bear, caribou, musk ox, or northern lights never gets old. I look forward to returning to this incredible ecosystem.
NSF: What advice do you have for kids who are interested in pursuing the sciences in college?
M.M.: Experience. Explore. Enjoy. Gain research experiences wherever possible, whether in the laboratory or field. These types of experiences were really what got me excited about science in college. Continue to explore and you will find what attracts you to science. And of course, one of the most important things in life is to be happy. If science is what you love and what you enjoy, go for it! Follow your heart and dreams and know that hard work will pay off. Don't be afraid of challenges, embrace and grow from them.
Follow all of the Expert Voices issues and debates — and become part of the discussion — on Facebook, Twitter and Google+. The views expressed are those of the author and do not necessarily reflect the views of the publisher. This version of the article was originally published on Live Science.
Stay up to date on the latest science news by signing up for our Essentials newsletter.