Handstand Pushups Cause Man to Lose Vision Temporarily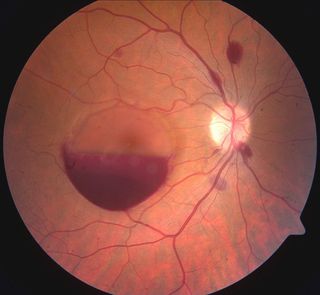 (Image credit: <a href="http://casereports.bmj.com/content/2014/bcr-2014-206733.full">Oliphant H, Holmes C, Hassan A, et al. BMJ Case Rep Published online: 02 Dec. 2014. doi:10.1136/ bcr-2014-206733</a>)
Injuries from working out at the gym are not uncommon, but some are more unusual than others. In a recent case, a 32-year-old man temporarily lost his vision in one eye after an intense session of handstand pushups. The condition usually gets better on its own after a few months, experts say.
The exercise likely caused a buildup of pressure in the man's chest cavity, which led to increased blood pressure in his eye, causing bleeding in front of the retina that obscured his vision, according to the medical experts at Worthing Hospital in West Sussex, England, who treated the man and reported his case.
"It's like pulling a shade down over retina," said Dr. Barrett Katz, a neuro-ophthalmologist at Albert Einstein College of Medicine and Montefiore Medical Center in New York, who was not involved in the man's case. "It's a recognized type of retinal problem we see on occasion in ophthalmology." [16 Oddest Medical Cases]
The man in the report said he lost the vision in his right eye about six hours after his workout, which included doing pushups in a handstand position. He had undergone eye surgery to correct his vision in both eyes about 1.5 years earlier, researchers said.
When the man arrived at the hospital, the doctors found that hisvision in his right eye scored 6/18 on the Snellen visual scale. This score means that a letter a person with normal vision could see at 18 meters (60 feet), the man could only see at 6 meters (20 feet).
When the man's doctors examined the interior of his eye using a microscope, they found a large hemorrhage in front of the retina, as well as several other smaller sites of bleeding sprinkled throughout the retina. They diagnosed the patient with valsalva retinopathy.
The condition was first described in 1972 as a hemorrhage that occurs after people attempt to exhale while holding their mouths closed and pinching shut their noses. This leads to a sudden increase in chest pressure, which causes the perifoveal capillaries in the eye to rupture.
"With 'boot-camp' style training sessions becoming ever-more popular," this condition is something doctors should consider in people who report a sudden loss of their vision following intense physical exertion, the authors of the case report wrote.
The patient opted not to have any major treatments, instead letting his eye heal on its own. That's not unusual, as the condition "usually resolves by itself, slowly over time" and doesn't cause lasting damage, Katz told Live Science.
Sometimes, doctors may use laser treatments to break up the hemorrhage, causing the bleeding to spread out over the eye in a thin layer, Katz said, but the treatment is controversial.
The condition is pretty uncommon, he said, but can also be caused by other types of exertions, such as heavy lifting, coughing or screaming. Katz said he wouldn't tell people not to stand on their heads, however.
"Exercise is good," he said.
The findings were published Tuesday (Dec. 2) in the journal BMJ Case Reports.
Follow Tanya Lewis on Twitter. Follow us @livescience, Facebook & Google+. Original article on Live Science.
Stay up to date on the latest science news by signing up for our Essentials newsletter.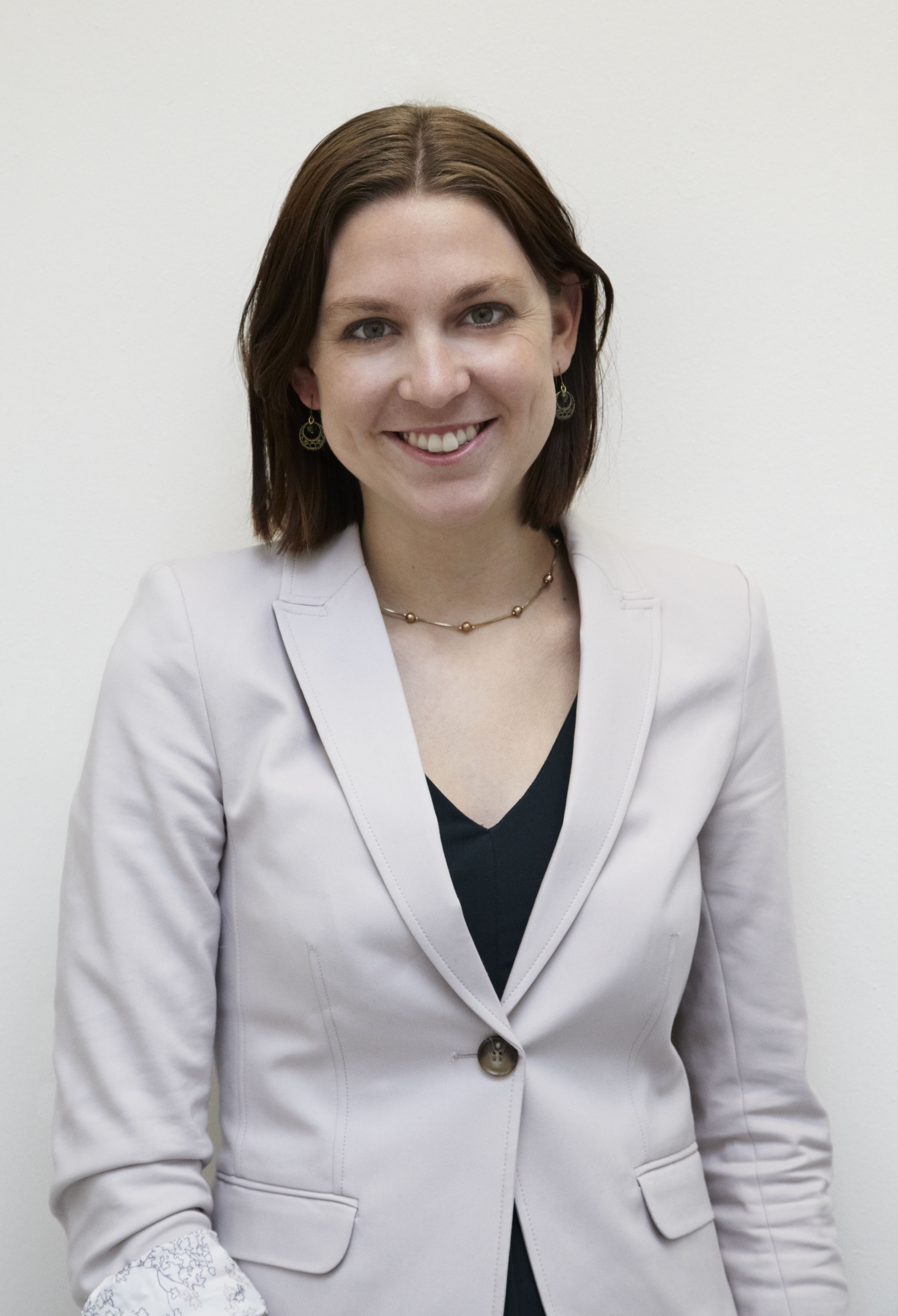 Tanya was a staff writer for Live Science from 2013 to 2015, covering a wide array of topics, ranging from neuroscience to robotics to strange/cute animals. She received a graduate certificate in science communication from the University of California, Santa Cruz, and a bachelor of science in biomedical engineering from Brown University. She has previously written for Science News, Wired, The Santa Cruz Sentinel, the radio show Big Picture Science and other places. Tanya has lived on a tropical island, witnessed volcanic eruptions and flown in zero gravity (without losing her lunch!). To find out what her latest project is, you can visit her website.