Children's Toy-Related Injuries Have Jumped, But Why? (VIDEO)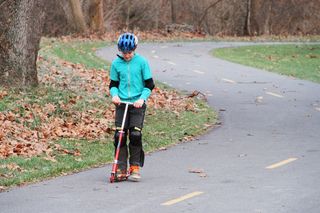 (Image credit: Nationwide Children's Hospital)
Dr. Gary Smith, director of the Center for Injury Research and Policy of The Research Institute at Nationwide Children's Hospital, contributed this column to Live Science's Expert Voices: Op Ed & Insights.
If there are children on your holiday shopping list, any toys you purchase for them are intended to fill them with joy. Kids benefit from playing with toys, but unfortunately, toys can present hazards as well. In fact, our recent study found the rate of toy injuries increased nearly 40 percent from 1990 to 2011.
A child's job is to play, and toys are important tools. Parents want children to explore, challenge themselves, and develop while using those tools safely. That's why my colleagues and I conducted a study about toy-related injuries. We obtained data from the National Electronic Injury Surveillance System (NEISS), which is operated by the U.S. Consumer Product Safety Commission. NEISS collects data from a network of about 100 hospitals, and coders record information about injury events — including patient age, gender, injury diagnosis, affected body region, products involved and location where the injury occurred, among other details. [Kids Gift Ideas: Best Educational Toys and Games of 2014]
Our team in the Center for Injury Research and Policy at Nationwide Children's Hospital found that an estimated 3,278,073 children were treated in U.S. hospital emergency rooms from 1990 through 2011 for toy-related injuries. In 2011, a child was treated every 3 minutes for such an injury. Slightly more than half the injuries from that period occurred among children younger than 5 years of age. The study is published in Clinical Pediatrics.
The rate of injury rose almost 40 percent during the 22-year period that we studied. Most of that increase was associated with foot-powered scooters.
Children of different ages face different hazards from toys. For instance, children younger than 3 years of age are at particular risk of choking on small toys and small parts of toys. During the years we studied, there were more than 109,000 cases of children younger than 5 swallowing or inhaling toy objects, equivalent to almost 14 cases per day.
As children get older, injuries involving riding toys increase. Those toys — which include foot-powered scooters, wagons and tricycles — were associated with 42 percent of injuries to children 5 to 17 years of age and 28 percent of injuries to children younger than 5 years of age. Injuries associated with ride-on toys were three times more likely to involve a broken bone or a dislocation than other toys. Falls (46 percent) and collisions (22 percent) were the most common ways that children of all ages were injured in association with toys of all categories.
Foot-powered scooters are popular and will no doubt be on many holiday wish lists. They are also of special concern when it comes to potential for injuries. From 2000, after a new kind of scooter first became popular, through 2011, there were an estimated 580,037 injuries to children associated with scooters. That's about one injury every 11 minutes.
Even in light of our findings, foot-powered scooters can be used safely. The first three tips I give for preventing injuries on scooters or any riding toys are: 1. Wear a helmet. 2. Wear a helmet. 3. Wear a helmet. That's how important I think helmets are. It's also important to use scooters and other riding toys only on flat, dry surfaces away from traffic.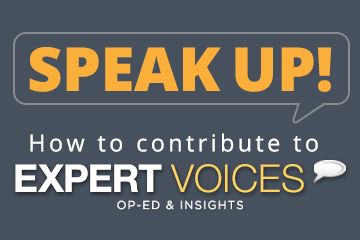 Foot-powered scooters should also only be used by children who have good balance. Young children don't always have it. The American Academy of Pediatrics recommends that any child younger than 8 years of age should be closely supervised by an adult when riding a scooter.
The frequency and increasing rate of injuries to children associated with toys, especially those associated with foot-powered scooters, is concerning and underscores the need for increased efforts to prevent these injuries to children. We want children to be adventuresome and playful, but it's crucial to consider safety too. Important opportunities exist for improvements in toy safety standards, product design, recall effectiveness and consumer education.
You can help children stay safe with toys by following these tips: Follow age restrictions and other manufacturer guidelines for all toys. Examine toys for small parts that could be choking hazards for young children. Children should use riding toys on dry, flat surfaces away from vehicle traffic. Closely supervise any child who is younger than 8 years of age on a riding toy. Children should wear helmets, knee pads and elbow pads on scooters and other riding toys with wheels. Check Recalls.gov to see if toys that you own or may buy have been recalled.
This is also a season when parents clear out clutter and give away extra toys. Families need to be careful with hand-me-down toys or second-hand toys. While some are great finds, make sure these items have not been recalled or modified from their original design.
We hope these study findings and tips help kids to enjoy their playtime and avoid injury. We wish families a happy, healthy and playful holiday season.
Follow all of the Expert Voices issues and debates — and become part of the discussion — on Facebook, Twitter and Google+. The views expressed are those of the author and do not necessarily reflect the views of the publisher. This version of the article was originally published on Live Science.
Stay up to date on the latest science news by signing up for our Essentials newsletter.