Fulfilling the Broken Promise of Nature Reserves (Op-Ed)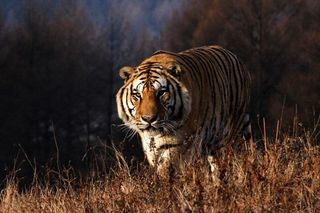 (Image credit: ©WCS Asia Program)
James Watson directs the Global Climate Change program for the Wildlife Conservation Society (WCS) and is a principle research fellow at the University of Queensland. He contributed this article to Live Science's Expert Voices: Op-Ed & Insights.
In the late 19th century, a new ethos arose that combined the naturalist spirit of recent scientist-explorers like Charles Darwin, the transcendent values of outdoorsmen like Theodore Roosevelt, and a growing perception that urban industrialization was removing society from the pastoral world of our forebears. Within a century, that awareness would lead to the creation of some 200,000 protected areas across the globe.
Established first in North America, Australia, Europe and South Africa, these areas were intended to protect spectacular natural fea­tures and wildlife, principally in areas with little potential for eco­nomic use. Recognition of the importance of local conservation led to the creation of many more protected areas in the latter part of the 20th century in places where species and ecosystems could be conserved from the rapid changes taking place.
Ten years have passed since the last International Union for Conservation of Nature (IUCN) global conference on protected areas, the sixth such congress to take place since 1962. During this period, nations have established of tens of thousands of new protected areas on land and in the sea. Unfortunately, at the same time, so many of those areas (an estimated 80 percent) have been poorly managed that progress has now backtracked, a situation my colleagues and I discuss in the recent Nature paper "The performance and potential of protected areas."
That trend must not continue. When well-managed, protected areas play a crucial role in conserving the planet's biodiversity, while also sustaining large numbers of the world's poorest people.
Saving wildlife, sustaining people
In India's Western Ghat Mountains, government action and strong partnerships helped drive a 300-percent increase in wild tiger populations — the result of strict government-led anti-poaching patrols, voluntary relocation of villages away from tiger habitats, and the vigilant local presence of conservationists.
In Indonesia's Karimunjawa National Park, community participation combined with ecotourism and business development reduced the impact of fishing on marine ecosystems while giving a larger political voice to the local residents. Such ecotourism has become one way established protected areas can become increasingly important revenue sources for nations.
Tourists visiting Rwanda to catch glimpses of mountain gorillas generate $200 million every year, making up that nation's greatest source of foreign revenue.
Protected areas also provide local communities with benefits that go beyond the economy, as many store great quantities of carbon, provide clean water sources and serve as natural buffers against extreme weather.
Sustaining sustainability
Nevertheless, while many nations talk the talk about creating protected areas, they fail to walk the walk for securing the right resources and necessary oversight for success.
Recent research on coral reefs within marine protected areas in the Coral Triangle, a globally-recognized biodiversity hotspot, found that only 1 percent of those reefs was effectively managed. And research on Asian and African protected areas have revealed widespread declines of threatened species such as lions, Sumatran rhinos, and African elephants.
Even renowned protected areas designated as UNESCO World Heritage Sites have experienced serious ecological degradation due to poor resources and ineffective management.
One such site, Australia's Great Barrier Reef Marine Park, has suffered significant damage, leading to massive loss of coral, declines in a range of species populations, and loss of habitat across large areas. Such collapse occurred even as reef tourism annually contributed some $5.2 billion (in Australian dollars) to the Australian economy. [Experts: Great Barrier Reef's Biggest Threat is Coal]
Similarly, Ecuador's Galapagos National Park and Marine Reserve has witnessed a collapse of exploited marine fauna, ecosystem declines, and the rapid growth of invasive species.
Selling out on nature
Inadequate financing of protected areas is a core problem, but thornier challenges include the loss of parks' special status and their increased exploitation for resource extraction from mining, logging, and energy exploration.
In the Nature paper, I and several co-authors document many cases where government ministries responsible for mining or logging issued leases on land or water already designated as "protected."
In Uganda, oil exploration and development is occurring inside the western portion of Murchison Falls National Park, where fantastic assemblages of elephants, giraffes, Nile crocodiles and aquatic birds live. Meanwhile, Tanzania's Selous Game Reserve World Heritage site — home to charismatic species that include cheetahs, black rhinos, hippos and elephants — has been downsized to allow for uranium mining.
Nor are developed countries immune to this trend, as witnessed in Australia as parks have been opened to industrial logging, livestock grazing, mining, recreational hunting and fishing.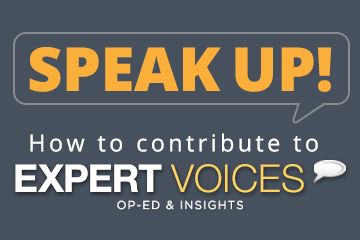 Such an erosion of support coincides with human-driven climate change, a sudden upsurge in illegal hunting and land-grabs by powerful business interests.
If the nations of the world continue to follow the business-as-usual approach, the broad protection targets set under the 2010 U.N. Convention on Biological Diversity will not be achieved. Globally, a fundamental change is needed to align government policies so that ministries dealing with development, resource extraction and agriculture do not undermine ministries concerned with environment and conservation.
While nations need to meet their CBD obligations, they must rethink the criteria upon which some parks are created. Protecting lands and seas that are not threatened and have little biodiversity value will not solve the crises the planet faces. That will require identifying new areas that are critical to conservation objectives and can be established and maintained with care and imagination.
Achieving those goals on an increasingly crowded planet will not be easy. One requirement should be that nations' progress be measured not merely by the amount of land protected, but also its ecological connectivity, biodiversity, management effectiveness, and the social and economic benefits achieved.
Managing an expanded network of marine and terrestrial protected areas is estimated to cost nations a total of $45 billion each year, which is just 2.5 percent of global military expenditures. Such outlays are neither impossible nor unreasonable, but do require a shift in thinking.
For a tiny fraction of the cost of developing and deploying instruments of war we can protect core areas essential to the future of life. Now that's a bargain.
Follow all of the Expert Voices issues and debates — and become part of the discussion — on Facebook, Twitter and Google+. The views expressed are those of the author and do not necessarily reflect the views of the publisher. This version of the article was originally published on Live Science.
Stay up to date on the latest science news by signing up for our Essentials newsletter.