Is Ebola Outbreak Entering New Phase?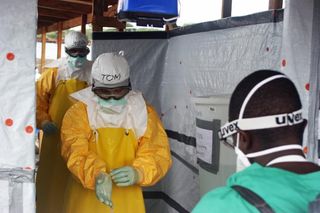 (Image credit: CDC/ Sally Ezra)
The reports of declining rates of new Ebola cases in Liberia, announced by the World Health Organization on Oct. 29, fueled hopes that the outbreak response is working, but experts are cautioning that it is too soon to believe the epidemic has entered a new phase, with slower growth.
Liberia has been one of the hardest-hit countries in the current Ebola outbreak, with more than 6,500 cases and 2,413 deaths reported in that country alone as of Oct. 31.
In addition to the perhaps positive news that the rate of new cases in Liberia is not growing, WHO officials said the total number of new cases in all three affected countries — Liberia, Sierra Leone and Guinea — also may be leveling off. Some WHO officials told BBC News that they now expect the rate of new cases to be steady, at about 1,000 weekly cases in all three countries. That's a marked shift from the increasing pace seen in weeks past, when the number of new cases was growing exponentially. [2014 Ebola Outbreak: Full Coverage of the Viral Epidemic]
As with outbreaks of many infectious diseases, after the response is implemented, people expect the spread of the disease to begin to slow. Control measures as simple as educating people to avoid touching other people and stopping traditional burial practices, can limit the spread of the virus.
But it is too soon to tell if that's the case with this Ebola outbreak, said Dr. William Schaffner, an infectious-disease specialist at Vanderbilt Medical Center in Nashville, Tennessee.
"I'm not so sure we are in that second phase just yet," Schaffner said. "I hope it's true, but until we have a more sustained period where the curve is flat, I think we're going to be hopeful but cautious."
In early September, scientists had estimated that if the outbreak were to keep growing at its current rate, by the beginning of November, there would be nearly 9,900 cases in Liberia and more than 20,000 total cases in all three countries. Another report predicted an estimated 21,000 cases just in Liberia and Sierra Leone by Sept. 30.
The actual numbers are much better than those projections, with about 13,500 cases in all three countries combined. But the numbers are still too high, WHO officials warned, and the shift in the speed of the outbreak's spread could be temporary. It's possible that cases of the disease could increase in areas that are now experiencing steady numbers of cases, WHO officials said.
It's possible that two more weeks of data could determine whether the outbreak has moved into its next phase, meaning that cases are not spreading as rapidly as anticipated, Schaffner told Live Science.
Another concerning factor is that the geography of the disease appears to have changed, with more Ebola cases turning up in rural areas close to the major cities. Researchers from the Centers for Disease Control and Prevention recently reported that during the period from Aug. 31 through Sept. 23, the number of cases was highest in regions where the three countries meet. But then, from Sept. 28 through Oct. 18, the numbers were highest in rural areas around Liberia's capital city of Monrovia and the country's Bong district, around Sierra Leone's capital of Freetown and the country's northwestern districts, and Guinea's Macenta district.
Another report by the Africa Governance Initiative said that every day in late October, on average, 12 new cases were reported in the rural areas surrounding Freetown, compared with 1.3 cases reported daily there in early September. This suggests the outbreak is rapidly advancing in the rural parts of Sierra Leone compared with several weeks ago.
"If you look at the map, one of the concerning things is how much Ebola has penetrated into more rural areas of all of these countries," Schaffner said. In rural areas, populations are smaller, and people's homes are more scattered than in urban settings, but these places are also remote, far from the reach of public health officials. "There may even be cases occurring in small villages now that we don't know about," Schaffner said.
Part of the reason for the positive trend in Liberia is that people there are practicing safe burial of patients who die of Ebola, WHO Assistant Director-General Dr. Bruce Aylward said last week. The bodies of Ebola victims remain highly contagious after death, and have been a significant route of infection during this outbreak.
Other key factors include the Liberian government's public education campaign and an increase in the capacity of treatment centers, he said.
Email Bahar Gholipour. Follow Live Science @livescience, Facebook & Google+. Originally published on Live Science.
Stay up to date on the latest science news by signing up for our Essentials newsletter.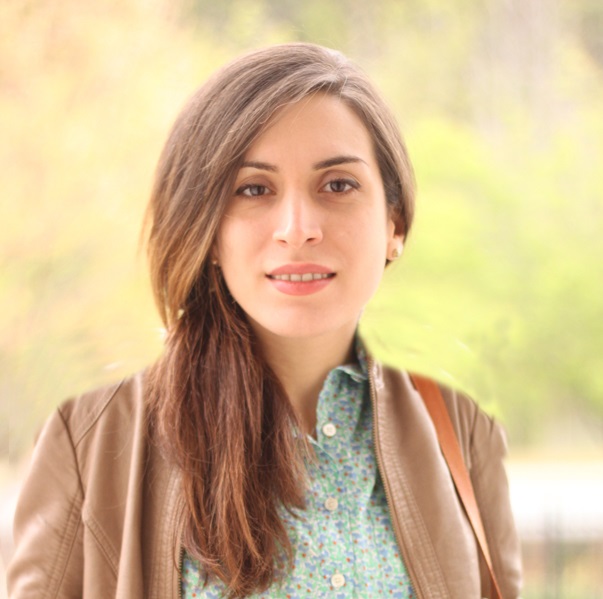 Bahar Gholipour is a staff reporter for Live Science covering neuroscience, odd medical cases and all things health. She holds a Master of Science degree in neuroscience from the École Normale Supérieure (ENS) in Paris, and has done graduate-level work in science journalism at the State University of New York at Stony Brook. She has worked as a research assistant at the Laboratoire de Neurosciences Cognitives at ENS.