Ebola in NYC Is 'No Cause for Alarm,' Mayor Says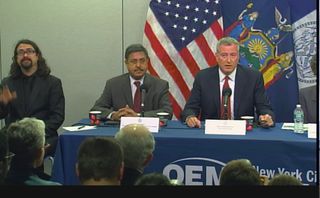 A New York City doctor who recently returned from Guinea in West Africa became the first person in the city to test positive for Ebola, on Thursday Oct. 23, but authorities are emphasizing that there is no cause for alarm.
"We are fully prepared to handle Ebola," New York City Mayor Bill de Blasio said at a news conference today (Oct. 24), adding that New York medical practitioners have been studying how to treat the disease.
The patient remains in stable condition, in an isolation unit at the city's Bellevue hospital, said Dr. Mary Travis Bassett, New York City public health commissioner.
All cautionary steps have been taken and "There is no reason for New Yorkers to change their daily routine in any way," de Blasio said. [Video: NYC Doctor Tests Positive For Ebola, Officials Quell Panic]
Dr. Craig Spencer, 33, flew back from Guinea where he was treating patients with Ebola. He arrived at John F. Kennedy International Airport on Oct. 17. He didn't have any symptoms when he arrived, but yesterday morning he developed a fever and alerted health officials.
Bellevue Hospital is the facility that is designated to treat Ebola patients should they arrive in New York. Doctors at Bellevue are consulting with doctors at Emory University Hospital in Atlanta, and Nebraska Medical Center in Omaha, who recently treated other patients with Ebola, officials said.
Spencer was transported to the hospital by an Emergency Medical Services (EMS) team specialized in working in hazardous environments, wearing personal protective gear.
"EMS drilled for quite a while knowing the day might come when they have to receive a patient with Ebola. The process played out exactly as the protocol dictated," de Blasio said."
The training and preparation for Ebola has paid off and the city is "ahead of the crisis," he said.
Spencer was in contact with four people after he started having symptoms, when he was potentially contagious. These people included his fiancée, two friends and a taxi driver, all of whom are now quarantined, Gov. Andrew Cuomo said yesterday. [2014 Ebola Outbreak: Full Coverage of the Viral Epidemic]
In the days before developing a fever, Spencer went for a 3-mile run, took the subway lines A, 1 and L, and went bowling at The Gutter, in Williamsburg. The bowling alley is now closed as a cautionary measure, officials said.
The doctor's commute on the subway did not pose a risk to other passengers because at the time he did not have a fever, or any other symptoms of Ebola, such as diarrhea, vomiting or bleeding, Bassett said on Thursday.
Email Bahar Gholipour. Follow Live Science @livescience, Facebook & Google+. Originally published on Live Science.
Stay up to date on the latest science news by signing up for our Essentials newsletter.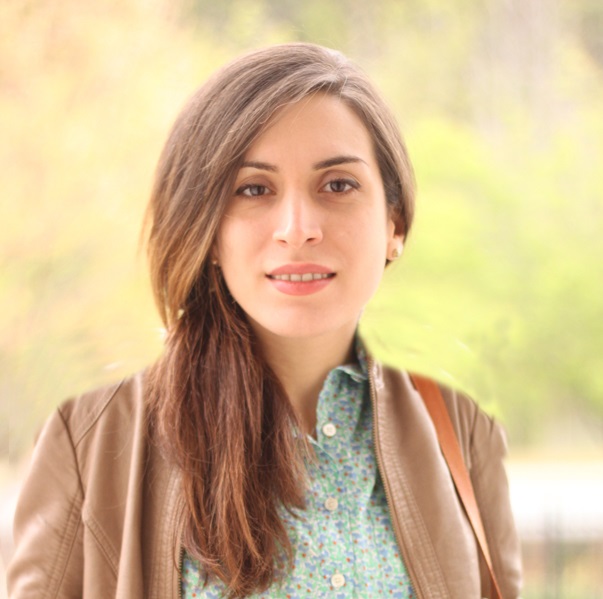 Bahar Gholipour is a staff reporter for Live Science covering neuroscience, odd medical cases and all things health. She holds a Master of Science degree in neuroscience from the École Normale Supérieure (ENS) in Paris, and has done graduate-level work in science journalism at the State University of New York at Stony Brook. She has worked as a research assistant at the Laboratoire de Neurosciences Cognitives at ENS.