MERS Virus Doesn't Spread Easily in Households, Study Suggests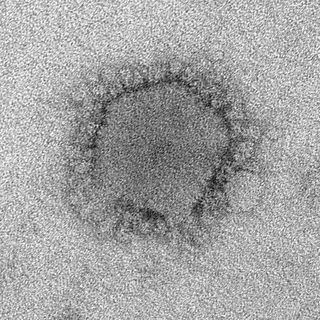 (Image credit: CDC/Cynthia Goldsmith, Azaibi Tamin)
The deadly virus called Middle East respiratory syndrome coronavirus, or MERS-CoV, spreads among people within households at a lower rate than seasonal flu viruses, a new study suggests.
The researchers tested the family members of 26 MERS patients, and found that only 12 of the 280 relatives living with the infected people had also probably been infected, judging from the antibodies in their blood and other lab tests. The people with these secondary infections became only mildly sick, and some didn't show any symptoms at all.
In other words, fewer than half of the patients passed the virus to any of the people living with them.
That finding means that "we can be pretty sure that this virus will not be able to start an epidemic in humans," study co-author Christian Drosten of the Institute of Virology at the University of Bonn Medical Center told Reuters. [8 Things You Should Know About MERS]
The findings suggests that MERS-CoV spreads in households at a rate of about 4 percent. However, the transmission rate may be higher in hospital settings, or between people in a more closed home or intimate environment, said the researchers, who published their study today (Aug. 27) in the New England Journal of Medicine.
MERS-CoV causes a viral respiratory illness that can be fatal. Since the illness was first identified in 2012 a patient in Saudi Arabia, 837 laboratory-confirmed cases of the infection including at least 291 deaths have officially been reported to World Health Organization.
Like any other infectious pathogens, in order to contain the MERS-CoV, scientists need to know the rate of human-to-human transmission, including cases of infections in which people don't show significant symptoms, the researchers said in their study.
The researchers also found younger adults who don't have any other illnesses may be able to carry low levels of the virus without obvious symptoms.
MERS-CoV is thought to originate in camels, and requires that people be in close contact in order to pass from an infected person to another. Symptoms of MERS include fever, cough, and shortness of breath, according to the WHO. There are no vaccines to prevent MERS, or any drugs to treat it.
The researchers did not rule out that the number of secondary infections may have been higher than 12. In the study, some family members did not provide blood samples for a second test at a later time, and it is possible that some cases of infections were missed because people took longer to develop detectable levels of antibodies which is a sign of past infection.
Email Bahar Gholipour. Follow Live Science @livescience, Facebook & Google+. Originally published on Live Science.
Stay up to date on the latest science news by signing up for our Essentials newsletter.
Bahar Gholipour is a staff reporter for Live Science covering neuroscience, odd medical cases and all things health. She holds a Master of Science degree in neuroscience from the École Normale Supérieure (ENS) in Paris, and has done graduate-level work in science journalism at the State University of New York at Stony Brook. She has worked as a research assistant at the Laboratoire de Neurosciences Cognitives at ENS.