Ohio Fire Disaster Spotlights Need for Fracking Info (Op-Ed)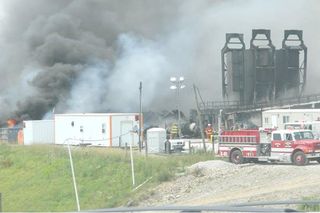 (Image credit: Monroe County EMA)
Seth Shulman is a senior staff writer at the Union of Concerned Scientists (UCS), a veteran science journalist and author of six books. This op-ed, and Shulman's other Got Science? Columns, can be found on the UCS website. Shulman contributed this article to Live Science's Expert Voices: Op-Ed & Insights.
At a Halliburton fracking site in Clarington, Ohio, in the southeastern part of the state, a fire broke out on a recent Saturday morning. Firefighters battled the blaze for an entire week. Before they managed to fully extinguish it, the fire caused some 30 explosions that rained shrapnel over the surrounding area; 20 trucks on the site caught fire; and tens of thousands of gallons of chemicals — including a toxic soup of diesel fuel, hydrochloric acid and ethylene glycol — mixed with runoff into the nearby creek, killing an estimated 70,000 fish as far as 5 miles downstream. State officials physically removed the decomposing remains of more than 11,000 fish and other aquatic life in their efforts to reduce the damage to the waterway.
What happened in Clarington should be a wake-up call to every U.S. citizen, especially the millions of Americans who live in communities where hydraulic fracturing, or fracking, is planned or underway.
Drinking water threatened
If severe damage to a local creek wasn't troubling enough, this particular waterway feeds into the Ohio River roughly 5 miles away where, less than two miles further downstream, a public water intake on the West Virginia side of the river serves local residents.
But what's most disgraceful about the accident is this: Despite the fish kill and potential contamination of drinking water, the public still doesn't know the full list of chemicals that polluted the air and water supply. In fact, the fire raged and runoff carried pollutants for five full days before Halliburton provided state and federal officials with a full list of the proprietary fracking chemicals the company used at the site.
Why? Because Ohio, like many other states, has a fracking disclosure law that does more to protect company secrets than it does to protect citizens. It's a situation that clearly needs to change.
Officials in the dark
The preliminary U.S. Environmental Protection Agency (EPA) report on the accident in Ohio makes for eye-opening reading. After the fire began on June 28th, local, state and federal officials worked straight through the July 4th holiday to contain the accident, but their efforts were hampered by poor interagency coordination and a lack of adequate information about the hazards involved.
As one environmental official at the site later told the press: "We knew there was something toxic in the water. But we had no way of assessing whether it was a threat to human health or how best to protect the public." [EPA Must Come Clean on Fracking Contamination (Op-Ed)]
Officials made the determination to evacuate residents within a 1-mile radius of the fire. Luckily, in rural Clarington, this meant the evacuation of just 25 households. But the report makes it clear that the precaution was based on insufficient information.
Among the report's many revelations is the fact that significant quantities of more than 16 chemical products were stored at the site, including caches of explosives and even radioactive Cesium-137.
Ron French, a Clarington, Ohio, resident who lives less than 2 miles from the fracking site, says his property was blanketed in soot, but he was neither evacuated nor fully informed about the potentially toxic hazard he and his family faced. He now worries about letting his kids play in the yard.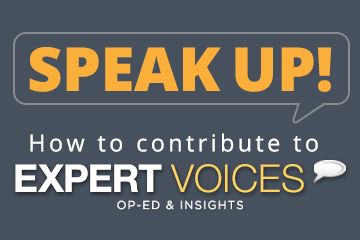 Outrage in Ohio
Nathan Johnson, an attorney for the Ohio Environmental Council, says the Clarington fire "points out that we sorely need changes to Ohio law to protect the public and get this essential information to officials in order to protect public health."
As Johnson noted, the way Ohio fracking disclosure law is written, it prohibits anyone from accessing information about "trade secret" fracking chemicals except the Ohio Department of Natural Resources (ODNR) or doctors treating a specific patient. By statute, however, neither ODNR nor doctors are allowed to share that crucial information. The Clarington case points out that the key emergency responders didn't have access to the information they needed to protect the public Johnson said. "Water authorities need secret chemical information immediately. Our drinking water is at risk unless the legislature makes some much needed changes."
The argument seems to have convinced Gov. John Kasich, a strong supporter of fracking. Since the accident, Kasich has stated that Ohio needs to change its law, telling the Ohio press that it was unacceptable for emergency responders, including federal and Ohio EPA officials, not to know the full list of chemicals that might have spilled into the river. Under such conditions, Kasich said, "We want people to know what the fracking fluid contains."
A national problem
The alarming fact is that Ohio's laws are somewhat stronger than those in many other states. Of the roughly 30 states where fracking is underway, only six require advance disclosure of the fracking chemicals that will be used. Many state laws, like the one in Ohio, allow the agency overseeing oil and gas drilling to receive the needed chemical information, but limit that agency's ability to share the information, even in the case of an emergency.
Andrew Rosenberg, director of the Center for Science and Democracy at the Union of Concerned Scientists, said the Ohio case clearly highlights the need for laws across the country to better protect the public. "It is totally unacceptable that claims about trade secrets should be allowed to trump public health and safety," he said.
No matter what, Rosenberg said, the safety of our communities must be paramount. "Can we as a society really believe that allowing Halliburton to protect its profits is more important than protecting the health of our communities and citizens when a disaster occurs?"
As Rosenberg notes, the Center for Science and Democracy has called for stiffer fracking disclosure laws, baseline analyses of air and water quality near drilling sites, comprehensive monitoring, and increased community access to information about local fracking activities.
Based on a meeting last year that brought together scientists, lawyers, oil and gas representatives and community activists from across the country, the center published a community toolkit on fracking that offers local citizens vital information to make informed decisions about unconventional oil and gas drilling in their communities. It is free and available here. If you live near a fracking site, or know someone who does, you owe it to yourself to take a look.
Shulman's most recent op-ed was "Political Polarization? Sure, But Study Reveals Hope." This op-ed, and Shulman's other Got Science?Columns, can be found on the UCS website. The views expressed are those of the author and do not necessarily reflect the views of the publisher. This version of the article was originally published on Live Science.
Stay up to date on the latest science news by signing up for our Essentials newsletter.