Gazprom's Well-Matched Marriage with China has been a Long Time in the Making (Op-Ed)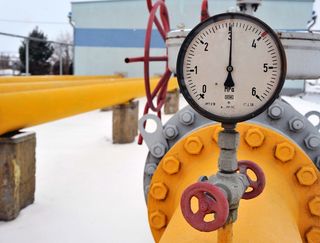 (Image credit: Dariusz Delmanowicz/EPA)
This article was originally published at The Conversation. The publication contributed the article to Live Science's Expert Voices: Op-Ed & Insights.
After ten years of negotiations, Russia's Gazprom and the China National Petroleum Company (CNPC) have announced they have signed a 30-year gas contract. Russia will from the end of this decade supply 38 billion cubic metres (bcm) per annum of gas to fuel the booming cities of northeast China, in a deal thought to be priced at US$350 per thousand cubic metres of gas – about the same price Russia sells to Europe – or around US$400 billion, according to Gazprom CEO Alexei Miller.
President Putin has put the investment in gas field development and pipelines at US$55 billion, of which US$20-25 billion may be financed by China, either by pre-paying for its gas or through loans. The deal also entails other traditional features of long-term gas contracts such as linking the gas price to oil and oil product prices, and a take-or-pay clause to ensure minimum annual deliveries. So the deal appears to be commercially rational and beneficial for both parties.
Russian bear satisfied
For Russia and Gazprom, the benefits are commercial and political. Gazprom's vast gas resources in East Siberia, effectively stranded until now, have found a market and a price that will allow the company to make a reasonable 10% return on its investment in the project. Importantly, it will also lay the foundations for the expansion of Russia's gas business into Asia.
Gas exported as liquified natural gas (LNG) has been leaving the Sakhalin 2 terminal in Russia's Far East since 2009. But the construction of the Power of Siberia pipeline, linking Vladivostok and Khabarovsk and the Yakutia gas and oilfields both to pipelines further west and to China, will open up significantly larger exports for China and also for the local domestic market, and potentially lead to an LNG liquefaction plant at Vladivostok. The new pipeline should also spur further development of new reserves discovered off Sakhalin Island.
Psychologically this deal has also demonstrated that, despite the protracted nature of the negotiations, Gazprom is able to successfully open up new avenues for its gas in an increasingly competitive global market.
Politically, it has demonstrated that both Russia and Gazprom have options aside from its markets in Europe, which contribute around 50% of the company's revenues at present. This point should not be overstated though; Europe has been Gazprom's most important market for decades and will remain so for many years to come. But establishing an alternative equivalent to 25% of exports to Europe in 2013 does allow the company and the country the room to relax if Europe decides to aggressively remove its reliance on Russian energy. Realistically, this is unlikely: Europe has few alternatives, and exports to China are likely to be a bonus for Gazprom and the Russian treasury once the gas starts to flow by 2020.
A chunk out of China's energy needs
For China the deal is also positive for a number of reasons. The country's gas demand is set to more than double by 2020 with a switch from coal to gas, and this will provide a significant new source of ongoing supplies. Now the Chinese gas import compass has a northern axis to add to its supplies from Central Asia in the west, Myanmar to the south, and from LNG supplies brought supplied from various sources to the east. The agreed price sets a useful benchmark that is competitive with China's current imports, and provides a marker for future deals that should allow CNPC to start to close the gap between domestic and imported gas prices.
Overall, both Russia and China have reasons to be happy with the eventual conclusion of these long-running negotiations. Russia can monetise new gas reserves and diversify it's export markets while still making a reasonable rate of return, reducing reliance on Europe and building the foundations for substantial eastern markets. China has secured a competitively priced gas supply until 2050 that will when it starts meet 10% of estimated demand. It also helps further diversify its own imports while helping switch the country away from dirty coal that has choked its cities. It is a deal which makes considerable commercial and political sense, with the only surprise being that it has taken so long to conclude.
James Henderson does not work for, consult to, own shares in or receive funding from any company or organisation that would benefit from this article, and has no relevant affiliations.
This article was originally published on The Conversation. Read the original article. Follow all of the Expert Voices issues and debates — and become part of the discussion — on Facebook, Twitter and Google +. The views expressed are those of the author and do not necessarily reflect the views of the publisher. This version of the article was originally published on Live Science.
Stay up to date on the latest science news by signing up for our Essentials newsletter.