Inga Fricke is director of Shelter and Rescue Group Services for The Humane Society of the United States (HSUS). She contributed this article to Live Science's Expert Voices: Op-Ed & Insights.
Animal shelters are doing an increasingly better job finding good homes for the pets who — through no fault of their own — end up in their cages. Back in the 1970s, shelters euthanized as many as 12 to 20 million dogs and cats, each year, for lack of homes. Although one euthanized adoptable shelter pet is still one too many , today those numbers have declined by more than 75 percent.
But for certain pets, the odds of finding a new home are still stacked against them. Ask any shelter worker from Maine to California, and they will tell you that elderly pets are by far the most difficult to place. Some people simply don't appreciate or know the perks of adopting older pets.
Take Vegas, for example, a highly adoptable pet who came across my Facebook page one morning — he's a gorgeous, purebred, Birman cat (kittens sell for more than $1,000!) with beautiful tan fur and dark chocolate points on his face and ears — think long-haired Siamese). He's described as friendly, outgoing and loving. His owner, who raised him nearly from birth, died unexpectedly, leaving him all alone in the world. Who wouldn't be falling all over themselves to snag such a catch, right? [In Photos: America's Favorite Pets ]
But Vegas is 14 years old. Regardless of how beautiful and sweet he is, and despite his wonderful attributes, many people will consider his age and think only of how few years he has left, and how sad they will be to lose him so quickly — not to mention how potentially expensive his final months of care could be.
From Vegas' perspective, he spent 14 wonderful years enjoying the love and comfort of a beloved family and home — and he wants that streak to continue. There is no question he would make a fantastic pet, but it will take a very special person to see past his age.
There are countless benefits to adopting a pet with "history." Older pets typically are more gentle, laid back and easy to care for than younger ones. They also often are housetrained and mannerly.
Many people think that bringing a puppy or a kitten into the home is ideal: They haven't been "tainted" by somebody else's poor training or bad experiences, they get to grow up with the family, and who can resist those adorable faces?
But what are you really getting? The puppy/kitten cuteness only lasts a few short months, and then you're waist deep in "teenager" craziness, potty training, teething, destruction and excitability.
Adult pets typically come pre-trained. Your rugs and furniture will be safe. The pets need only to acclimate to your schedule.
Additionally, with a puppy there's no way of knowing how big that tiny creature is going to become, let alone the true nature of his or her personality. Experts say a cat or dog's personality may not fully develop until at least six months of age, so that loving kitten may grow up into a standoffish adult, or that calm puppy may turn fearful.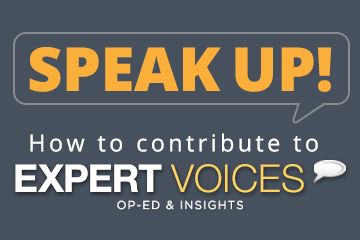 With adults, what you see in the shelter is more often than not exactly what you'll get at home. Remember the old adage "you can't teach an old dog new tricks?" It's a myth. An older pet can learn anything that a younger one can; in fact, he might already come to you pre-loaded with a whole stash of tricks up his sleeve.
There are nearly 180 million cats and dogs currently living in more than 100 million American households. There are also nearly 40 or so million rabbits, hamsters and other pets who share our homes, and an estimated 30 to 40 million un-owned cats who live in our communities.
As a nation we will spend an estimated $58.51 billion on our pets this year alone, according to the American Pet Products Association. But, despite our love for our pets, six to eight million of them will find themselves homeless this year, and about 50 percent of dogs and nearly 75 percent of cats entering our shelter systems likely will not make it out alive.
Those figures seem implausible. After all, Americans certainly support the concept of adoption and rescue. Market research for the Shelter Pet Project — a joint effort by The Humane Society of the United States, Maddie's Fund and the Ad Council to encourage Americans to adopt their next pet — found that more than 75 percent of people would consider adopting their next pet. [Shelter Pets Reaching Out to Touch Someone (Op-Ed)]
The research also found that an estimated 17 million Americans who are open to adoption, but haven't decided yet where they will get their pet, will acquire a new pet this year. So it doesn't take a math wizard to see that placing all of the adoptable pets at risk for euthanasia into new homes is eminently doable.
Sadly, animal advocates constantly fight the misperception that shelter pets are damaged somehow. Moreover, it is especially difficult when it comes to older pets. Pets like Vegas make up many of the 2.7 million healthy, adoptable pets that may be euthanized this year.
As we get closer to our goal of ending shelter-pet euthanasia, we still need people willing to open their hearts and homes to senior pets who have oodles of love to give, regardless of how many years they have left.
Follow all of the Expert Voices issues and debates — and become part of the discussion — on Facebook, Twitter and Google +. The views expressed are those of the author and do not necessarily reflect the views of the publisher. This version of the article was originally published on Live Science.