Shelter Pets Reaching Out to Touch Someone (Op-Ed)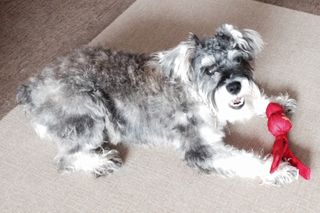 (Image credit: Anna West.)
Wayne Pacelle is the president and chief executive officer of The Humane Society of the United States (HSUS). This Op-Ed is adapted from a post on the blog A Humane Nation, where the content ran before appearing in Live Science's Expert Voices: Op-Ed & Insights.
Recently I visited the Maryland SPCA in Baltimore, Md., where I participated in a national satellite-radio and television media tour to publicize the launch of a new series of public service advertisements on behalf of The Shelter Pet Project campaign. The campaign is a joint project involving The Humane Society of the United States, Maddie's Fund, and the Ad Council. Maddie's Fund president Rich Avanzino and I, along with The HSUS's Betsy McFarland, did interviews in 28 media markets to trumpet the new ads and to remind millions of viewers about the importance of helping shelters and saving the lives of companion animals by choosing adoption.
In these wonderful ads, fetching dogs and cats practically reach through TV screens, imploring audiences to play with them. The new TV, outdoor and web PSAs take a playful approach to breaking down shelter-pet adoption barriers. The individual personalities of real-life adopted shelter dogs and cats are showcased, with the pets playfully licking or pawing at screens seemingly in an effort to reach pet lovers on the other side.
All of the animals featured in the ads — cats like Maui and Stetson, and dogs like Arnie, Jules, and Kuma — were adopted from shelters and rescue groups. The goal of the ads is to remind prospective pet parents that, at any one time, there are hundreds of thousands of amazing shelter pets ready to meet them in the nation's local animal shelters. Each PSA concludes with the message that, "The only way to find out how amazing shelter pets really are … is to meet one," and invites viewers to visit TheShelterPetProject.org to learn more.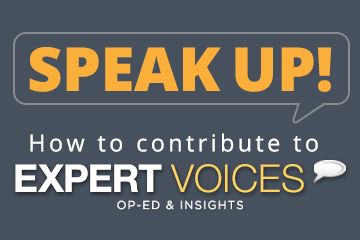 Since this campaign launched in 2009, The Shelter Pet Project has worked to lift public perception of animal shelters and shelter pets and has played a part in driving down the number of pets euthanized in shelters by 12 percent. Three million to four million shelter pets get adopted each year, which means just 29 percent of dogs and 33 percent of cats in American homes were adopted from shelters or rescue groups. Still, 2.7 million healthy or treatable pets are euthanized each year in shelters, and we will not rest until that number stands at zero.
So far, The Shelter Pet Project has generated more than $167 million in free public service advertising to promote local shelters and rescue groups — and this is a way that The HSUS not only helps animals , but also the animal shelters that would not otherwise be able to afford or place this kind of advertising. More people are walking through shelter doors, more homeless pets are getting homes, and euthanasia rates are on the decline.
We hope these videos inspire animal lovers around the country to support their local animal shelters and that they encourage their friends to adopt a pet in need of a home. Take a look at the new ads, and please share them widely. You can also ask your local TV and radio stations to run the ads as a way to help animals.
Pacelle's most recent Op-Ed was "Modern Family (Planning) for Animals." This article was adapted from "Shelter Pets Coming to a TV Screen Near You," which first appeared on the HSUS blog A Humane Nation. Follow all of the Expert Voices issues and debates — and become part of the discussion — on Facebook, Twitter and Google +. The views expressed are those of the author and do not necessarily reflect the views of the publisher. This version of the article was originally published on Live Science.
Stay up to date on the latest science news by signing up for our Essentials newsletter.