Brains Hardwired to Accept Celebrity Health Advice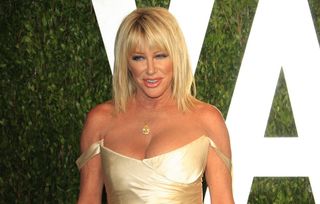 (Image credit: <a href='http://www.shutterstock.com/pic.mhtml?id=96349508&src=id'>Suzanne Somers photo</a> via Shutterstock)
What drives people to trust the health advice of celebrities, even though most of these individuals clearly have no medical background, and even though their advice often goes against convention and logic? Blame it on your brain.
Humans' gray matter is hardwired to trust celebrities, according to researchers at McMaster University in Ontario. They reviewed more than 200 years' worth of data, and concluded that something deeper than mere cultural norms is at play.
Their analysis appears today (Dec. 17) in the journal BMJ.
Celebrities can play an important role in educating the public about health issues, said Steven Hoffman, assistant professor of clinical epidemiology and biostatistics at McMaster University's DeGroote School of Medicine, and lead author on the report. Michael J. Fox, for example, has raised considerable awareness — and research dollars — for Parkinson's disease, which he suffers from. Sir Elton John has raised awareness about HIV-AIDS.
Such celebrities do a world of good, Hoffman said. On the other end of the spectrum, however, you find Suzanne Somers and Jenny McCarthy, whose advice on hormone therapy and vaccine avoidance, respectively, is of grave concern to most doctors, he said.
Some people view Somers, in particular, as either a health authority or health pioneer, even though she continues to display a complete misunderstanding of basic science, both during television appearances and in her books. Considering what is at stake — the possibility of developing cancer from the hormone therapy that Somers advocates — one would think women would instead trust their doctors or other health authorities and steer clear of unproven, unregulated hormone treatments. [10 Celebrities with Chronic Illnesses]
But the brain nixes such logic, according to Hoffman and his co-author, medical student Charlie Tan.
"Our study's findings not only apply to health decisions, but [also to] any type of decision we make," Hoffman told LiveScience. "We thought it was particularly scary that celebrities seem to have influence over our health decisions when the vast majority of them have no medical expertise. Or at least, they have far less expertise and knowledge of our individual health needs than our own doctors."
Hoffman said there are "deeply rooted biological, psychological and social forces" that make celebrity health advice influential. These forces include psychological effects such as classical conditioning, self-conception, cognitive dissonance, the halo effect and herd behavior.
For example, under the halo effect, the brain confuses success in one field (for example, Playboy modeling, or whatever movie Jenny McCarthy might be famous for) with success in all fields (including medical advocacy).
Due to classical conditioning, the positive responses people tend to have towards a celebrity transfer to whatever that celebrity is pushing. Because of self-conception, people assume the positive traits they have assigned to the celebrity, such as attractiveness or hipness, also apply to that celebrity's cause. Herd behavior allows celebrities to trigger a person's natural tendency to act as others act in similar situations.
And thanks to cognitive dissonance, people "unconsciously rationalize following celebrity medical advice to reduce the psychological discomfort that may otherwise result from holding incompatible views," Hoffman and Tan wrote.
For this analysis, the researchers dug into research dating back to 1804, examining a mix of economic, marketing, psychology, sociology and medical studies.
"Of course, not everything celebrities say is bad," Hoffman said. "But after looking at many celebrity health claims over time, there's a clear trend that they are more often wrong than anything else."
Celebrity health advice gets taken out of context, ignores risks and is often influenced by the celebrities' own financial interests, Hoffman said. "And even when they are well-meaning, their advice is rarely evidence-based, or best for health or the pocketbook."
The medical community could use celebrities' influence for good by partnering with them in productive ways, Hoffmam said. And health professionals should know what celebrities are saying in order to counter their advice, if needed, he said.
Follow Christopher Wanjek @wanjekfor daily tweets on health and science with a humorous edge. Wanjek is the author of "Food at Work" and "Bad Medicine." His column, Bad Medicine, appears regularly on LiveScience.
Stay up to date on the latest science news by signing up for our Essentials newsletter.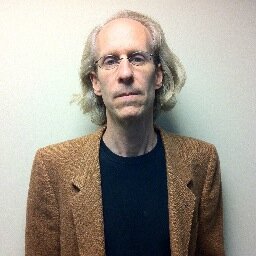 Christopher Wanjek is a Live Science contributor and a health and science writer. He is the author of three science books: Spacefarers (2020), Food at Work (2005) and Bad Medicine (2003). His "Food at Work" book and project, concerning workers' health, safety and productivity, was commissioned by the U.N.'s International Labor Organization. For Live Science, Christopher covers public health, nutrition and biology, and he has written extensively for The Washington Post and Sky & Telescope among others, as well as for the NASA Goddard Space Flight Center, where he was a senior writer. Christopher holds a Master of Health degree from Harvard School of Public Health and a degree in journalism from Temple University.