WATCH LIVE - News on Earthquakes, Mars, Climate Change & More: AGU 2013 Meeting
The annual meeting of the American Geophysical Union, the largest meeting held for earth scienctists, will be taking place in San Francisco this week from Dec. 9-13.
More than 20,000 scientists will discuss the latest research findings in fields as diverse as exoplanets, volcanoes, deepsea microbial life and mega-earthquakes.
LiveScience and its sister site SPACE.com will be covering the conference from San Francisco, so watch our sites and Twitter accounts (@LiveScience and @Spacedotcom ) for the latest news. (You can follow news from the conference with the hashtag #AGU13.)
Below is a schedule of press conferences provided by the AGU that will be taking place at the meeting. You can watch them at the appropriate time by clicking on the video player above.
Monday, Dec. 9
First Results from the Interface Region Imaging Spectrograph (IRIS) Mission -8:00 a.m. PT (11:00 a.m. ET)
Solar observations by the small explorer spacecraft IRIS, a NASA mission launched last June, reveal a wealth of violent eruptions at unprecedented resolution. For the first time, IRIS is making it possible to study these explosive phenomena in enough detail to determine their role in heating the outer solar atmosphere. The mission's images and spectra of the Sun's chromosphere and transition region also open a new window into dynamics and energetics of the low solar atmosphere that play a pivotal role in heating the solar atmosphere, accelerating the solar wind, and driving solar eruptive events.
Update from Gale Crater: Results from the Mars Rover Curiosity- 9:00 a.m. PT (12:00 p.m. ET)
This is a fragrance-free event. Please join us in ensuring accessibility for those with chemical sensitivity and chronic illness by not bringing fragrances or scents on your clothes, hair, or skin. You can prepare in advance by not using products with fragrance, or by using fragrance free, non-toxic products.
NASA's robotic explorer is examining evidence about ancient Martian environmental conditions that were favorable for microbial life. Findings are also pertinent to future searches for Martian biosignatures and for future human missions to Mars.
Snow Measuring Mission Reaps Big Benefits for California- 10:30 a.m. PT (1:30 p.m. ET)
In 2013, a prototype airborne system that maps the snowpack of major mountain watersheds performed unprecedented mapping of the Tuolumne River Basin and its Hetch Hetchy reservoir in the Sierra Nevada, the primary water supply for 2.6 million San Francisco Bay Area residents. NASA's Airborne Snow Observatory also mapped the Uncompahgre watershed, part of the Upper Colorado River Basin that supplies water to much of the western United States. In this briefing, scientists will discuss how the City of San Francisco's Hetch Hetchy operation used the data to optimize reservoir filling and hydroelectric generation at its O'Shaughnessy Dam this year during California's severe drought. Scientists will also discuss how the technology is improving understanding of snow and its melt, and how it can be applied worldwide.
SinoProbe: An Unprecedented View Inside Earth's Largest Continent- 11:30 a.m. (2:30 p.m. ET)
SinoProbe is a Chinese earth science research program aimed at revealing the composition, structure and evolution of the continental crust in China. In its initial stage, SinoProbe-I (2008–2013), it has already successfully uncovered new structures as well as located valuable ore-prospective regions in the crust of China. In this briefing, some of the top scientists of SinoProbe (Shuwen Dong, Qingtian Lü, Rui Gao) and a U.S. collaborator (Simon Klemperer) will present a review of the project, how it compares to U.S.A.'s EarthScope, and plans for a vast expansion to make SinoProbe the most extensive multidisciplinary, geological-, geophysical- and geochemical -, but especially seismic-, survey in history.
Lessons From the Chelyabinsk Airburst- 1:30 p.m. PT (4:30 p.m. ET)
The Chelyabinsk, Russia, meteor airburst on February 15, 2013, injured more than a thousand people and damaged thousands of buildings. It marks the first time scientists can study in detail such an event with a range of modern instruments as well as assess its effects on a populated area. This briefing will offer some of the latest findings about the meteor itself, its explosion and effects, as well as how the incident suggests that smaller, more numerous meteors could pose greater threats to populated areas than previously thought.
Taking Landsat to the Extreme- 2:30 p.m. PT (5:30 p.m. ET)
At the coldest spots on Earth, every breath is painful. Clothing crackles and hot water tossed into the air falls to the ground as tiny shards of ice. But how cold can it get on Earth's surface? Where are these bitterly cold places, and what sort of weather brings on the record-breaking cold? Speakers in this briefing will offer new insights regarding those questions using new information from multiple satellites, with special focus on the new USGS-NASA Landsat 8 satellite, launched earlier this year. Journalists please note that during the press conference and poster session, Dr. Scambos will present new information, updated from his team's original abstract.
ZAP! The Weird Green Lightning From Chaiten Volcano- 3:30 p.m. PT (6:30 p.m. ET)
In May 2008 the Chilean volcano Chaiten erupted spectacularly and exhibited remarkable lightning activity. Photographer Carlos Gutierrez captured a few images showing unusual kelly-green lightning channels. In this briefing, lightning researcher Arthur Few explains the probable cause of the verdant lightning and what it has in common with other dramatic high-energy atmospheric phenomena.
See-Through Seas: Imaging the Planet's Hidden Interior- 4 p.m. PT (7 p.m. ET)
It has long been difficult and costly to image the nearly two-thirds of the world covered by oceans, leaving a large gap in understanding the Earth's interior. Scientists typically image the inside of the Earth by observing seismic waves with stations on land, helping researchers answer questions about how the planet works, including how it maintains its relatively constant temperature. In this panel, scientists will discuss the first results from a 10-month mission with newly developed means to observe the planet's interior below the oceans, including unprecedented seismic observations. The new instrumentation also gives new opportunities for biologists studying marine animals and meteorologists quantifying rainfall.
The Risks of Human-Induced Earthquakes- 5 p.m. PT (8 p.m. ET)
Scientists are increasingly able to trace the source of earthquakes to human activities, including reservoirs, natural gas production through hydraulic fracturing, geothermal energy production, carbon sequestration, mining and water irrigation. In this panel, scientists will discuss the risks associated with induced earthquakes and examine some of the largest human-caused seismic events.
Tuesday, Dec. 10
IPCC: The Future of the Assessment- 8 a.m. PT (11 a.m. ET)
The United Nations Intergovernmental Panel on Climate Change released the first in a series of reports on the current state of scientific knowledge about climate change in September, with the IPCC's fifth assessment slated to be completed in 2014. During this panel, authors who contributed to the first working group report will discuss their findings, the uncertainties and gaps that exist, and what this means for future research needs.
Improved Warnings for Natural Hazards: A Prototype System for Southern California- 9 a.m. PT (12 p.m. ET)
Scientists will discuss new systems they developed to improve real-time warnings of natural hazards like earthquakes, tsunamis and extreme weather events. The enhanced systems have been used by weather forecasters in Southern California to issue flood warnings and are being integrated into emergency warning systems in San Diego, including monitoring of hospitals and bridges. There are plans to expand the system throughout the western United States.
Science from Juno's Earth Flyby- 10:30 a.m. PT (1:30 p.m. ET)
In October, the Jupiter-bound Juno spacecraft did a flyby of Earth before its long journey. The Juno team presents a low-resolution Earth flyby video as well as data acquired by the spacecraft as it zipped past the home planet. Team members will also discuss results from the mission's outreach campaign inviting amateur radio operators to "Say Hi to Juno" as the spacecraft passed, and the scientific goals for the mission once it reaches Jupiter.
Dynamic Mars from Long-Term Observations- 11:30 a.m. PT (2:30 p.m. ET)
There has been a continual spacecraft presence at Mars since 1997. The longevity of spacecraft missions examining the Red Planet has enabled detection and examination of changes on multiple time scales. Active processes include planet-encircling dust storms about every three to four Mars years, evolution of the polar caps, fresh impacts, migrating sand, and a suite of processes on slopes, some of which may involve liquid water. The distribution of shallow ice is much better known, with implications for recent climate change. The longer the observations continue, the deeper the understanding grows about active processes on Mars.
The Battle of Fire and Ice: New Scientific Results from Comet ISON- 1:30 p.m. PT (4:30 p.m. ET)
Scientists will report on observations of Comet ISON during its closest approach to the sun on 27-29 November 2013. The comet was clearly visible in the Solar and Heliospheric Observatory (SOHO) and the Solar Terrestrial Relations Observatory (STEREO), and changes in brightness throughout the passage can help scientists determine what the comet was made of. The panel will share data from these results, as well as from the Mars Reconnaissance Orbiter (MRO), to present a picture of ISON's trip around the sun, which appears to have led to its demise. The panel will also report on why ISON was not seen in images from the Solar Dynamics Observatory (SDO).
Are Tornadoes Getting Stronger? 4:15 p.m. PT (7:15 p.m. ET)
A new technique for analyzing the strength of tornadoes based on the extent of damage in their wakes suggests that there is long-term trend in tornado strength. This briefing covers the technique and results of this ongoing research.
Wednesday, Dec. 11
The Weak Solar Cycle and Its Consequences- 9 a.m. PT (12 p.m. ET)
The current solar cycle is on track to be the weakest in 100 years, providing an unprecedented opportunity for scientists studying the sun. In this panel, scientists will examine the current solar cycle in relation to past cycles and discuss the consequences of the weak solar cycle on the various layers regions between the sun and Earth, including implications for space weather, atmosphere and climate.
Atmospheric Impacts of Oil and Natural Gas Operations -10:30 a.m. PT (1:30 p.m. ET)
The United States has more than a million oil and gas producing wells. What are the impacts of these operations on air quality and climate? At this workshop, leading scientists in the field will share the powerful tools and techniques they are using to probe this question. They will also present some of their recent findings, including emissions of the greenhouse gas methane, ozone pollution, and ozone precursors. The researchers will also touch on some of the unknowns that need answering for public officials, industry, and citizens to make scientifically sound decisions.
New Results From Inside the Ozone Hole- 1:30 p.m. PT (4:30 p.m. ET)
More than 20 years after the Montreal Protocol agreement limited human emissions of ozone-depleting substances, the question remains: Is the stratospheric ozone hole over Antarctica recovering? Scientists will present new observations from under the hood of the ozone hole, revealing the internal workings of the annual phenomenon. Why were the holes of 2006 and 2011 so large and why was the hole of 2012 so small? Drawing from the new observations and analyses, the researchers will provide an update on the status of the ozone hole as well as projected trends.
Arctic Report Card 2013- 9:00 a.m. PT (12:00 p.m. ET)
Learn about the latest scientific observations of the Arctic, an extremely sensitive part of the world that is experiencing a sustained warming trend. Scientists provide the latest information on snow cover, sea ice, air temperature, ocean temperature, the Greenland ice sheet, vegetation, fish and wildlife. This annual update to a Report Card began in 2006 demonstrates the importance of long-term observing programs to effectively measure, and attribute significant changes in the Arctic.
Thursday, Dec. 12
Nuclear Weapons Testers Beware: New Technologies for Nuclear Testing Treaty Verification- 10:30 a.m. PT (1: 30 p.m. ET)
New systems and technologies developed for the verification of the Comprehensive Nuclear-Test-Ban Treaty (CTBT) will be used in the largest-ever simulation of an on-site inspection in the Dead Sea area in Jordan. At the same time, the CTBTO's global alarm system that could trigger such an inspection has seen many enhancements. Besides its role in ensuring that no nuclear explosion escapes detection, the system generates a wealth of scientific data that can be applied, for example, to tsunami warnings, probing the Earth's structure, tracking emissions from nuclear accidents, analyzing meteor blasts and volcano eruptions, listening to whales or environmental monitoring of the atmosphere and oceans.
Titan as You've Never Seen it Before: New Results from the Cassini Mission to Saturn- 11:30 a.m. PT (2:30 p.m. ET)
Saturn's moon Titan is the only place in our solar system other than Earth known to have a surface dotted with stable bodies of liquid, which take the form of hydrocarbon lakes and seas. With the success of additional flybys of Titan this year by NASA's Cassini spacecraft and the development of a new way of analyzing data from the radar mapper, Cassini's science team has put together the most complete multi-image mosaic yet of Titan's northern land of lakes and views of the region in 3-D. The new results have given Cassini scientists a better understanding of this Earth-like region and its history.
Email Becky Oskin or follow her @beckyoskin. Follow us @livescience, Facebook & Google+. Original article on LiveScience.
Stay up to date on the latest science news by signing up for our Essentials newsletter.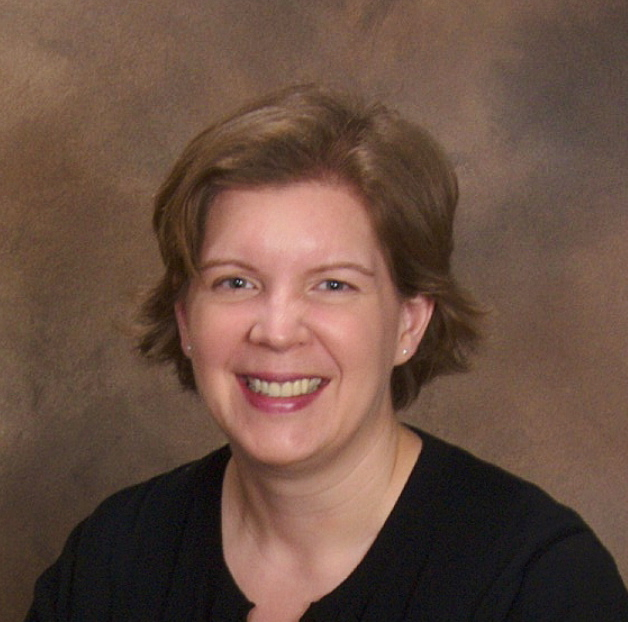 Becky Oskin covers Earth science, climate change and space, as well as general science topics. Becky was a science reporter at Live Science and The Pasadena Star-News; she has freelanced for New Scientist and the American Institute of Physics. She earned a master's degree in geology from Caltech, a bachelor's degree from Washington State University, and a graduate certificate in science writing from the University of California, Santa Cruz.