Seth Shulman is a senior staff writer at the Union of Concerned Scientists (UCS), a veteran science journalist and author of six books. This article is the latest for his blog Got Science?. Shulman contributed this article to Live Science's Expert Voices: Op-Ed & Insights.
Al Dutcher, Nebraska's state climatologist, is an expert on climate change and a professor at the University of Nebraska. He's also a self-described conservative who is outraged that the state legislature and Nebraska's Republican governor are letting politics interfere with questions of science.
"After 25 years in my field, I've gotten to a point where I'm not afraid of the politics on this anymore," said Dutcher. "I say enough's enough. Let's stick to the science and let the political chips fall where they may."
A compromised study
Dutcher and his fellow climate scientists in Nebraska are standing up for science after the state legislature passed a misguided bill commissioning a state climate-change impact study that precludes scientists from addressing human activity's role in global warming. The scientists say the terms outlined in the bill would compromise the value of a study, and that no credible scientist would agree to them.
Don Wilhite, former director of the School of Natural Resources at the University of Nebraska-Lincoln, explained the issue simply: "To be of any use, a climate impact report has to look at the whole picture," he said. "The issue is one of science, not politics. In Nebraska, just as everywhere, we need the best information we can get about the changes we face."
No help from the Governor
The bill's original sponsor, State Sen. Ken Haar, a Democrat, proposed the legislation to help Nebraska citizens to prepare for the regional impacts of climate change caused by humans' emissions of heat trapping gases like methane and carbon dioxide into the atmosphere.
During floor debate in the legislature, however, Republican State Sen. Beau McCoy, a candidate for governor, amended the bill to direct scientists to focus only on so-called "cyclical" climate change — a term that has no legitimate scientific meaning. During the debate, McCoy reportedly said that the only climate study he would support was one that looked at "normal, cyclical change," adding: "I don't subscribe to global warming."
Haar told reporters after the amended bill's passage that any analysis that rejected science and excluded the role of human activity would make the state "look stupid." "The way it currently stands," Dutcher quipped, "the legislation is basically meaningless unless they are looking for a report that explains the existence of the seasons."
The legislation in question directs a committee in the governor's office to commission the climate study. Gov. Don Heineman, who has expressed skepticism about climate change, is unwilling to act on behalf of his state climatologist and the other climate scientists speaking out about the bill. Asked whether he would support them by calling for a more complete study, the governor, through a spokesperson, said only: "This decision was made by the legislature."
"Blatant realities"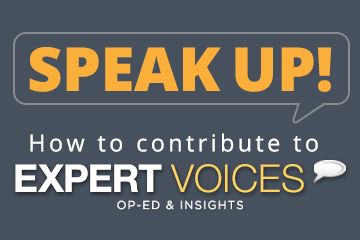 The current situation is particularly unfortunate, Dutcher said, because the Nebraskans need information about their changing climate, especially the prospect of increased drought in the state. Rising summer temperatures are reducing soil moisture, he pointed out, leading to increased irrigation demands that threaten to strain water resources.
"Here in Nebraska, we're very focused on issues of farming, " Dutcher explained. "And there's no question that humans are altering the climate. All our farmers recognize the changes — they're planting longer seasons and more varieties, they're planting earlier, there's changing in the mean freeze date and an extended growing season. These are blatant realities.
"The way I see it," Dutcher continued, "scientists like me who are employed by state universities have a job to do to give taxpayers the best information we can as a return on their investment in us. Good scientists know that this is not a political issue and we cannot be hamstrung by politics on either side of this issue. Regardless of your political views, we still have to figure out what we need to do to adequately prepare. That's why we need the best information science can provide."
Real science, real answers
To get past the political logjam, Wilhite and other Nebraska climate scientists are working to broker a compromise in which the University of Nebraska agrees to underwrite a full climate-impact study for the state. But it remains unclear how the issue will be resolved. In the meantime, Dutcher and other Nebraska climatologists are standing strong — and receiving praise for doing so.
One scientist who applauds Dutcher and his colleagues is Gretchen Goldman, an atmospheric scientist and analyst who monitors issues of political interference in science at the Center for Science and Democracy at the Union of Concerned Scientists. "It is great to see these climatologists stand up against political interference," Goldman said. "The fact that they are speaking out for their principles in the face of political pressure is brave and laudable. Their fellow scientists certainly stand with them."
For his part, Dutcher said the issue is clearcut. "We're scientists," he said. "Our job is to look at the data to try to find the best results possible, and to use that data to try to make models and predictions about what we can expect in the future. You can't bring politics into questions of science, no matter what."
Shulman's most recent Op-Ed was "Who's Afraid of a 'Science Laureate'?." This Op-Ed will appear as "Got Science? Nebraska Climate Scientists Stand Up Against Political Interference " on his UCS blog Got Science?. The views expressed are those of the author and do not necessarily reflect the views of the publisher. This version of the article was originally published on Live Science.