19 Weirdest Effects of the Government Shutdown
Trying to contact Congress?
Some people have reported sending emails to their Congressperson, sometimes to voice complaints about the shutdown, only to receive this response, for instance:
"Representative Steve Womack <AR03SWIMA@mail.house.gov>
I appreciate you taking the time to contact me. Unfortunately, due to the government shutdown, there will be a delay in providing you with a response. Please know that I value your opinion. Should you need immediate assistance, please contact my Rogers office at 479-464-0446 or my D.C. office at 202.225.4301."
Congressman Steve Womack of Arkansas was among the Republicans involved in the stalemate that caused the government to shut down, so that, in his own words, Americans would be spared "from the pain Obamacare will undoubtedly cause."
No break from tax or the NSA
The Internal Revenue Service (IRS) is still collecting payments through their EFTPS.gov website.
"Due to the current lapse in appropriations, IRS operations are limited. However, the underlying tax law remains in effect, and all taxpayers should continue to meet their tax obligations as normal," the IRS states on its website.
Similarly, the National Security Agency (NSA) too is still working in full force.
How is Wall Street doing?
Wall Street seemed to stand firm during the start of the government shutdown, but things went downhill from there. On Oct. 1, U.S. stocks rose as investors assumed the shutdown impact would be limited. The Standard & Poor's 500-stock index added 0.4 percent in early trading, and the Dow Jones industrial average rose 0.2 percent.
On Oct. 2, however, U.S. stocks fell as investors started to assess the effects of budget impasse, Bloomberg News reported.
A space rock threatens Earth when NASA out?
The Asteroid Watch program based at NASA's Jet Propulsion Laboratory in Pasadena, Calif. has ceased activity along with other federally funded agencies. Fortunately, however, the Minor Planet Center in Cambridge, Mass., and the European Space Agency are still on the watch in case a space rock nears planet Earth.
Most searched terms by Americans over the last seven days
While there was an explosive increase in Google searches for government shutdown and healthcare.gov over the last seven days, it appears football coach Lane Kiffin and Sen. Ted Cruz (R-Texas) sparked even more interest among Americans, at least in terms of Google searches.
Ivory crush canceled
In the wake of the shutdown, the U.S. Fish and Wildlife Service (FWS) has suspended most of its programs and operations. That includes an ivory crush scheduled for Oct. 8, 2013, near Denver.
In a no-nonsense signal to elephant poachers, the agency was supposed to destroy six tons of illegal ivory goods it has collected over the past 25 years. After the shutdown ends, FWS officials will reschedule to public pulverization.
T. rex trek comes to a halt
A near complete T. rex fossil was going to be delivered to the Smithsonian National Museum of Natural History on Oct. 16. But with all Smithsonian facilities mired in shutdown woes, the dinosaur's relocation had to be delayed until April 2014.
The so-called Wankel T. rex was discovered in Montana in late 1980s and it had been housed in the Museum of the Rockies in Bozeman for more than two decades. As part of a new loan agreement, the fossil is set to spend the next 50 years at the Smithsonian in Washington, the most visited natural history museum in the world.
Email Bahar Gholipour. Follow LiveScience @livescience, Facebook & Google+. Original article on LiveScience.
Clock hands 'frozen' in place
The hands of the Senate's historic Ohio Clock are frozen at 12:14, according to NBC News. The curators tasked to wind the 11-foot-tall (3.4 meters) clock have been furloughed, last winding the clock on Sept. 30.
Despite its name and the shield with 17 stars on the front of it, the clock is not meant to celebrate the 17th state Ohio's statehood, according to the U.S. Senate. In 1815, Sen. David Daggett of Connecticut ordered the clock from clockmaker Thomas Voigt. Though Sen. Daggett gave fairly detailed instructions about the clock's appearance, he didn't mention anything about it commemorating Ohio or how many stars should be placed on the shield.
"The dial to be about two feet in diameter, an hour, minute and second hand, a Spread Eagle on the top and the United States arms at foot. We wish it good and handsome and expect to pay accordingly," read the order for the clock, according to the U.S. Senate website.
Craft beer anyone?
Don't expect any new craft beers during the shutdown. The Alcohol and Tobacco Tax and Trade Bureau, an arm of the U.S. Treasury Department is closed, meaning no approvals for new breweries, recipes and labels.
"One could think of this shutdown as basically stopping business indefinitely for anyone who didn't have certain paperwork in place back in mid-August," said Paul Gatza, director of the Brewers Association, which represents more than 1,900 U.S. breweries, as quoted by the Associated Press.
What are you missing out on?
Sour cherry: Lakefront Brewery in Milwaukee had applied for approval of a sour cherry dark lager called John, created by a brewery employee.
Spring Blonde:New Belgium Brewing in Fort Collins, Colo., is awaiting approval for three recipes, with a spokesperson telling the AP the company is particularly worried about the release of Spring Blonde, its new spring label.
12-ounces of Hairy Eyeball:Lagunitas Brewing Co. in Petaluma, Calif., had planned to send in an application to package its autumn Hairy Eyeball in 22-ounce bottles instead of the 12-ounce bottles it comes in now, the AP reported.
Stay up to date on the latest science news by signing up for our Essentials newsletter.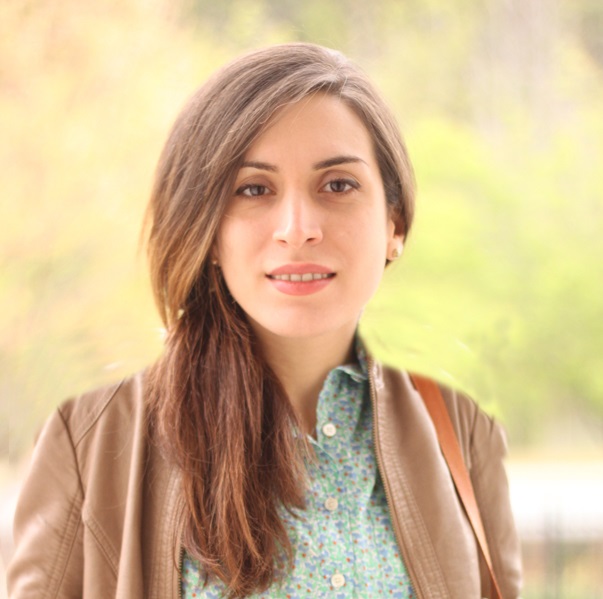 Bahar Gholipour is a staff reporter for Live Science covering neuroscience, odd medical cases and all things health. She holds a Master of Science degree in neuroscience from the École Normale Supérieure (ENS) in Paris, and has done graduate-level work in science journalism at the State University of New York at Stony Brook. She has worked as a research assistant at the Laboratoire de Neurosciences Cognitives at ENS.