19 Weirdest Effects of the Government Shutdown
Strange side effects
The government shutdown was ironic from the moment it began — It all happened over the health care law, which started registration the moment the government shut down at midnight on Oct. 1.
Over the days since, the United States has witnessed a variety of strange consequences. Here's a look at the weirdest effects of the shutdown, from a panda cam going dark and a hold on new craft beer labels to the hands on a historic Senate clock frozen in place and bored Congressional workers.
[This countdown was first published on Oct. 3 at 1:04 p.m. ET.]
Poison-ivy eating goats sent home
Last Friday, in anticipation of a nearing government shutdown, a herd of ivy-eating goats from the Gateway National Recreation Area in Sandy Hook, N.J., was sent back home, to a farm in Rhinebeck, N.Y. The goats were there to help eradicate masses of poison ivy that threatened the historic Fort Hancock situated in the park, their owner told news media.
Panda cam went dark
The National Zoo in Washington D.C. was forced to turn off its Panda Cam. While thousands of online fans expressed their sadness over not being able to see the mother and baby panda, born to Mei Xian on Aug. 23, the zoo tweeted Monday that "The cams (incl. the panda cams) require federal resources, especially staff, to run. They have not been deemed essential during a #shutdown." [See Photos of Mei Xiang's Adorable Panda Cub]
KKK hindered by shutdown
The Ku Klux Klan had to cancel a rally planned for Saturday, Oct. 5, at Gettysburg National Military Park in Adams County, Penn., because the park is closed along with all other National Parks because of government shutdown.
Park officials had previously defended the decision to allow the Maryland-based white supremacist group use of the park, saying the group was entitled to its First Amendment rights, which protects free speech.
Lonely birthdays
The government shutdown coincided with Yosemite National Park's 123rd and NASA's 55th birthday. There was no one around to celebrate.
Hiker still missing in closed park
Employees at Craters of the Moon National Monument in Idaho are exempted from furlough so that they can continue the search for a 63-year-old woman who has been missing for two weeks.
D.C. shows solidarity with furloughed employees
Dozens of businesses in Washington, D.C., offered furloughed employees freebies and discounts, ranging from food and drinks to museum admissions and even pole-dancing classes, according to news reports.
Members of Congress however, are not eligible for these deals at some of these cafes and restaurants. In fact, they are asked to pay double.
Bored government workers?
Federal employees on furlough are barred from checking their work emails during the shutdown. In case the agencies need to contact employees on furlough, they can send emails to "home email accounts."
Workers whose smartphones are provided and paid for by their agency, had to turn in their devices. With no phones and no emails, it appears some bored government workers have taken to Craigslist to trawl for casual sex partners.
Scientific frustration
Perhaps for scientists and researchers, the shutdown is a situation as grave as if Google had gone down. On numerous scientific websites such as the National Institutes of Health (NIH) and the database PubMed, a message is posted saying that "due to the lapse in government funding, the information on this web site may not be up to date, transactions submitted via the website may not be processed, and the agency may not be able to respond to inquiries…" [No Duh! The 10 Most Obvious Science Findings]
In addition, ongoing clinical trials are not accepting new patients, and grant applications are not being processed. It is possible that even if the government shutdown is short, the consequences for science projects could last for months, some researchers say.
One scientist recalled his experience as a graduate student during the 1995 shutdown and wrote on user-generated news site reddit: "Even though the shutdown ended in January, we did not finally get our funds till THE FOLLOWING JULY. This was disastrous since we had April-May fieldwork in the Arctic."
Consequences extend to overseas
American facilities overseas, such as military cemeteries and memorials have been closed due to the government shutdown.
Football games are on
The Department of Defense (DOD) had canceled intercollegiate sports for the Army, Navy and Air Force. As such, the football game between the Air Force and Army, scheduled to take place at a sold-out Annapolis stadium, was thought to be a no-go. But Thursday morning, the Navy Athletics tweeted: "#NavyFootball game on Saturday against Air Force is a GO. Kickoff 11:30 AM on CBS. No word on the rest of the sports this weekend."
The DOD also gave the green light to the football game between the Army and Boston College, scheduled for Saturday as well, according to news reports.
Stay up to date on the latest science news by signing up for our Essentials newsletter.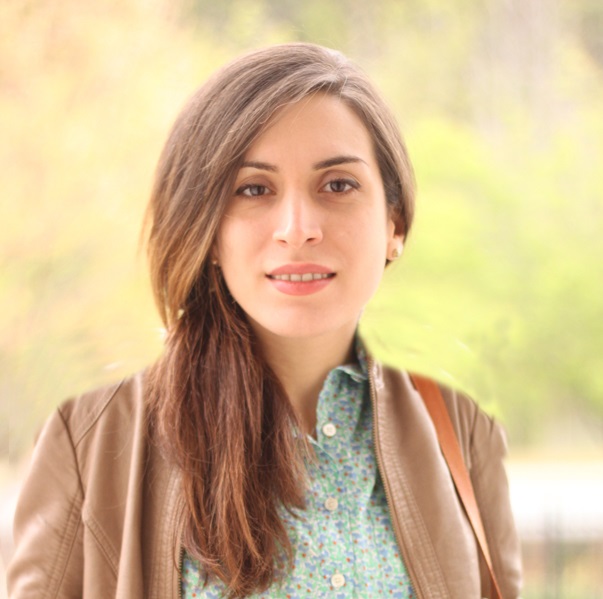 Bahar Gholipour is a staff reporter for Live Science covering neuroscience, odd medical cases and all things health. She holds a Master of Science degree in neuroscience from the École Normale Supérieure (ENS) in Paris, and has done graduate-level work in science journalism at the State University of New York at Stony Brook. She has worked as a research assistant at the Laboratoire de Neurosciences Cognitives at ENS.