US Air Force Facing Drone Pilot Shortage, Study Finds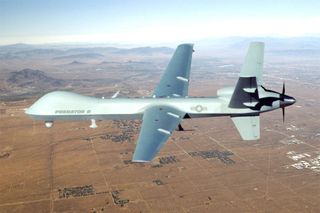 (Image credit: U.S. Air Force)
The use of unmanned aircraft in modern warfare may be ramping up in a hurry, but a new study suggests the U.S. Air Force may be facing a shortage of drone pilots, largely because these positions are still seen as less desirable than piloting more traditional manned aircraft.
A report released last month from the Brookings Institution, a non-profit think tank based in Washington, D.C., found that the Air Force has struggled to fill all of its training spots for drone pilots. In 2012, only 82 percent of the available training positions for remotely piloted aircraft were filled, whereas all of the spots in the training programs for manned aircraft were taken.
This year appears to be no different. As of January 2013, after the first round of the Air Force Academy's assignment process, only 12 individuals had volunteered for the 40 available training slots, a figure that works out to 30 percent. [Rise of the Drones: Photos of Unmanned Aircraft]
Drone pilots face fewer prospects for rising through the ranks in the Air Force, a factor that may partly explain the deficiency of applicants, according to the report's author, Air Force Colonel Bradley Hoagland.
Some drone attack or surveillance missions demand long and intense shifts, which means, compared with their peers, these pilots have less time to take advantage of the additional training and educational opportunities required for promotion. As a result, the promotion rate to Major is 13 percent lower for drone pilots compared with their peers.
The Air Force is also facing high turnovers, with drone pilots burning out or quitting at a rate three times higher than other aircraft pilots.
And despite drone pilots providing invaluable reconnaissance and tactical support, the position is perceived as being less esteemed than a traditional fighter pilot, Hoagland said.
"Lack of adequate or appropriate recognition is a factor for lower promotion rates," Hoagland wrote in the report. "One of the controversies surrounding their historical lack of high level recognition is the viewpoint that [drone] pilots were not risking their lives while operating their aircraft 7,000 miles away in Nevada."
Earlier this year, Defense Secretary Chuck Hagel overturned the creation of a new military decoration called the Distinguished Warfare Medal, which had been mired in controversy because it would have included recognition of extraordinary achievements by drone pilots, reported Military.com. The new distinction had been proposed by Hagel's predecessor, Leon Panetta.
Still, the issues highlighted in the report are simply reflective of the growing pains faced by any new and burgeoning military program, according to the Air Force.
"History has shown it takes approximately 20 years for new career fields to mature and stabilize," Air Force spokeswoman Maj. Mary Danner-Jones told Military.com in a written response. "It is not uncommon for promotion rates in these new career fields (comprised of individuals from varying backgrounds and expertise) to take time to stabilize."
For the Air Force, stabilizing the drone pilot program will be critical for maintaining overseas operations. The Air Force is currently supporting 61 unmanned, round-the-clock combat air patrols in Afghanistan, Yemen and North Africa, with plans to increase that number to 65 by mid-2014, Hoagland wrote in the report.
Currently more than 1,300 drone pilots work for the Air Force — approximately 8 percent of all pilots — but there are plans to expand to 1,650 pilots by the year 2017.
Follow Denise Chow on Twitter @denisechow. Follow LiveScience @livescience, Facebook & Google+. Original article on LiveScience.
Stay up to date on the latest science news by signing up for our Essentials newsletter.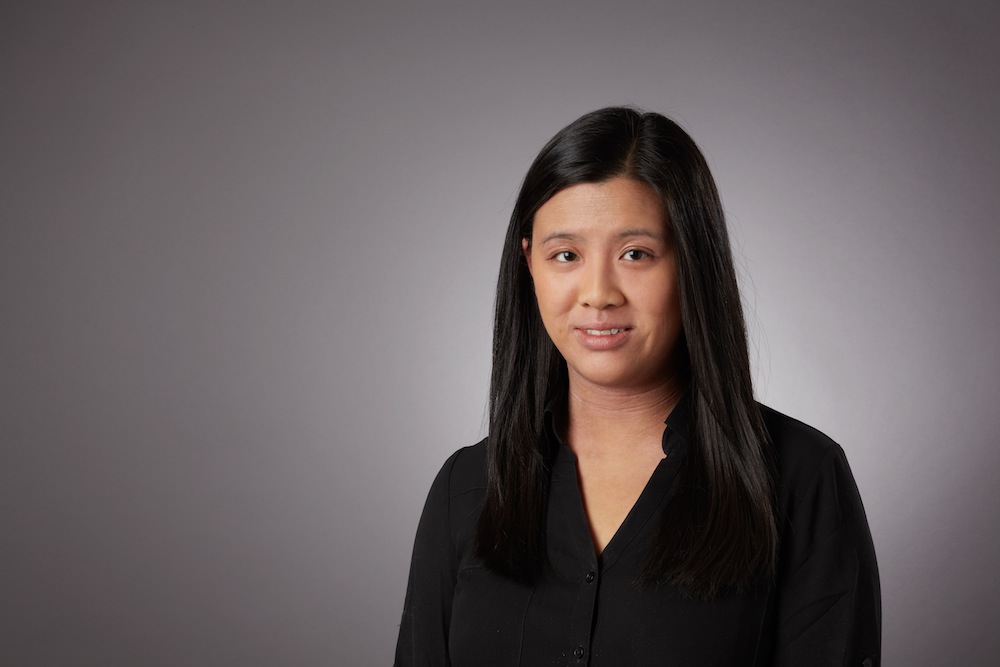 Denise Chow was the assistant managing editor at Live Science before moving to NBC News as a science reporter, where she focuses on general science and climate change. Before joining the Live Science team in 2013, she spent two years as a staff writer for Space.com, writing about rocket launches and covering NASA's final three space shuttle missions. A Canadian transplant, Denise has a bachelor's degree from the University of Toronto, and a master's degree in journalism from New York University.