Photos of the Stunning Deep-Sea Squid Feeding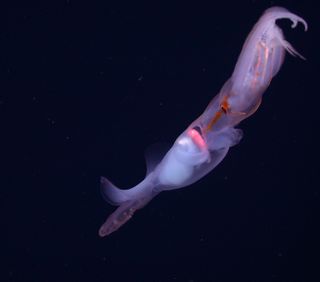 (Image credit: © 2013 MBARI )
Grimalditeuthis bonplandi
Grimalditeuthis bonplandi lives between 1,600 and 5,00 feet (500 and 1,500 meters) below the sea surface.
Grimalditeuthis bonplandi , close-up
Researchers have previously only studied the squid based on dead, often mangled specimens captured in research trawls and the stomachs of predators.
Grimalditeuthis bonplandi , full body
Researchers at the Monterey Bay Aquarium Research Institute used a remotely operated vehicle (ROV) to capture the first-ever video recording of the animal in its natural environment.
Grimalditeuthis bonplandi , feeding part I
The video captures the squid's feeding behavior, which involves a long, thin feeding tentacle that strangely lacks the suckers that most other squid species use to entangle prey.
Grimalditeuthis bonplandi , feeding part II
The researchers believe that the tip of the tentacle – which flaps and undulates – somehow lures prey, but are still unsure exactly how this works.
Grimalditeuthis bonplandi
The researchers hope to encounter more Grimalditeuthis bonplandi in the wild to more closely study its behavior, but this will depend on future chance encounters in the vast expanse of the deep sea.
Squid Club
The end of the feeding tentacle of the deep-sea squid is spread flat with the squid's fourth arm supporting the base of the tentacle stalk. The so-called trabecular protective membranes (tr) of the feeding tentacle (b) can flap to propel the tip.
Tentacle Muscles
An analysis of the anatomy of the feeding tentacle of Grimalditeuthis bonplandi revealed it didn't contain the musculature needed to rapidly extend and retract in the way that most other squid do. Here the tentacles of G. bonplandi (a, c) and the squid Chiroteuthis calyx (b, d), showing a cross-section (a, b) and longitudinal section (c, d) of the tentacle stalk.
Stay up to date on the latest science news by signing up for our Essentials newsletter.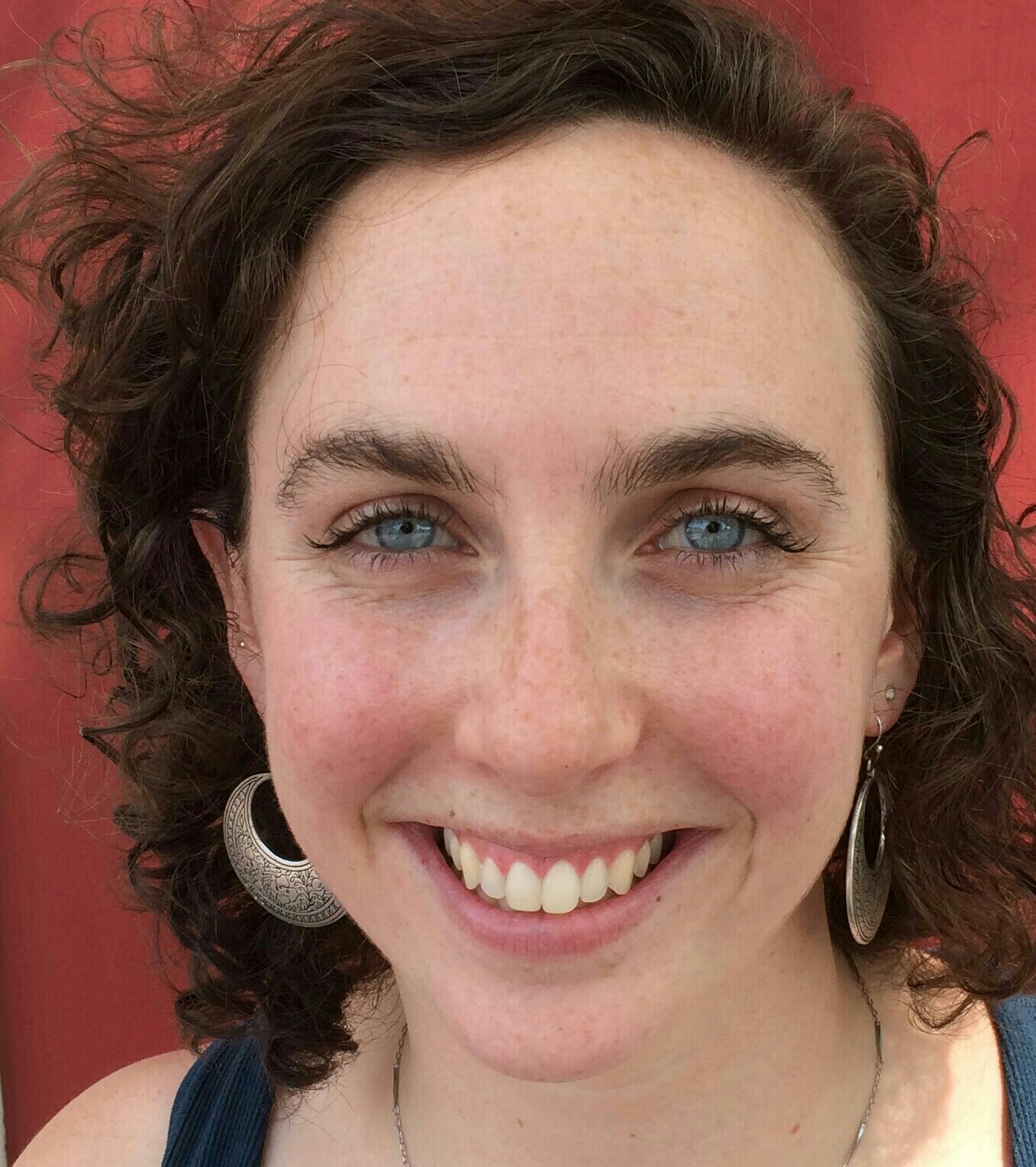 Laura Poppick is a contributing writer for Live Science, with a focus on earth and environmental news. Laura has a graduate certificate in science communication from the University of California, Santa Cruz, and a Bachelor of Science degree in geology from Bates College in Lewiston, Maine. Laura has a good eye for finding fossils in unlikely places, will pull over to examine sedimentary layers in highway roadcuts, and has gone swimming in the Arctic Ocean.