Giant Sequoias at Risk from California Fire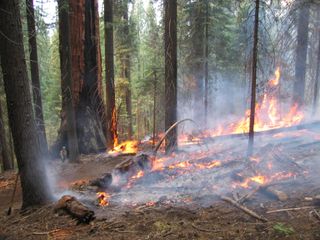 (Image credit: WERC/USGS/NPS)
A raging forest fire sweeping toward Yosemite National Park in California may threaten giant sequoia trees.
The massive Rim Fire is an intense "crown" fire, meaning it is burning and leaping in the tops of trees instead of crawling along the ground. The National Park Service has closed two of Yosemite's three giant sequoia groves to work on preventive fire efforts, a park service statement said. The Merced and Tuolumne groves are about 4 miles (6 kilometers) from the edge of the Rim Fire, which is burning toward those groves, said Matt Brooks, Yosemite Field Station leader for the U.S. Geological Survey's Western Research Ecology Center. The Rim fire is now the 13th largest fire in California since 1932, burning more than 150,000 acres (607 square km).
One of the world's tallest trees, giant sequoias have evolved to withstand frequent forest fires, experts say. Protected by bark up to 3 feet (90 centimeters) thick, sequoias also drop their lower branches, so fire can't crawl into their bushy tops. These ground fires can actually help the sequoias, clearing crowded plants and fallen debris, such as leaf litter, thus leaving room for sequoia seedlings to sprout and grow.
Black burn scars that hollow out the living giants attest to their resistance to flames. A 1993 study published in the journal Science examined these scars and showed that the ancient trees, which live for thousands of years, can survive scores of fires.
"Under natural conditions, these forests have burned for millions of years with frequent fires," said Jon Keeley, a fire ecologist with the U.S Geological Survey who is based in Sequoia and Kings Canyon National Parks. "So the main threat to giant sequoias has been past fire management," Keeley told LiveScience.
Crown fires are a new foe. More than a century of fire suppression has built up piles of dead wood that fuel hot, intense fires that burn into the tops of trees instead of staying low on the ground. Several years of lower than average snowfall in the Sierra Nevada have also made the mountain forests dry and more likely to burn in intense fires. [Video: Drying US More Prone To Fire,]
"Historically, we believe the fires were almost entirely ground fires. They would burn fairly lightly, and they would burn fairly frequently," said David Parsons, an expert on Sierra Nevada fire ecology and the retired director of the Aldo Leopold Wilderness Research Institute in Missoula, Mont. "But I think the Rim Fire, those kind of fire intensities, are just not something that's been typical in the past," Parsons told LiveScience
Recognizing the threat forest fires pose to giant sequoias, the National Park Service started prescribed burns in giant sequoia groves beginning in the 1960s. Prescribed burns remove the undergrowth and dead matter on the forest floor that can fuel a ground fire. But those precautions may not be enough, Parsons said.
"Most of these groves have been treated with prescribed burn management, but a crown fire coming in from outside would be impossible to stop," Parsons said.
Email Becky Oskin or follow her @beckyoskin. Follow us @livescience, Facebook & Google+. Original article on LiveScience.
Stay up to date on the latest science news by signing up for our Essentials newsletter.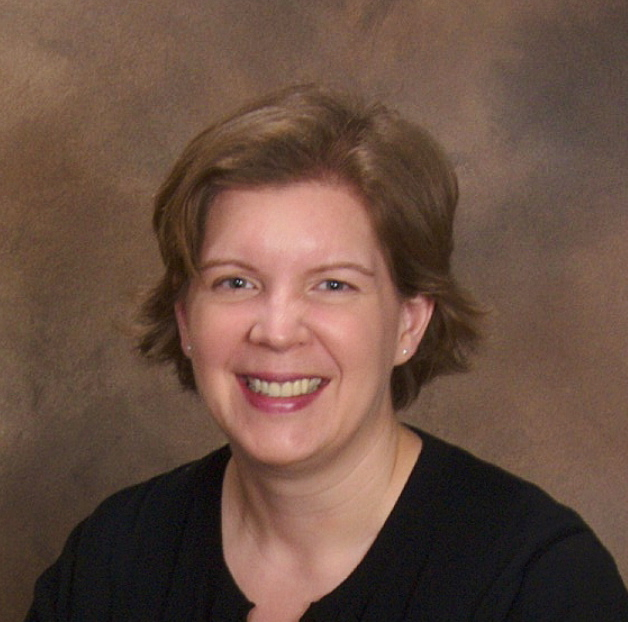 Becky Oskin covers Earth science, climate change and space, as well as general science topics. Becky was a science reporter at Live Science and The Pasadena Star-News; she has freelanced for New Scientist and the American Institute of Physics. She earned a master's degree in geology from Caltech, a bachelor's degree from Washington State University, and a graduate certificate in science writing from the University of California, Santa Cruz.