High Blood Pressure Increasing in Children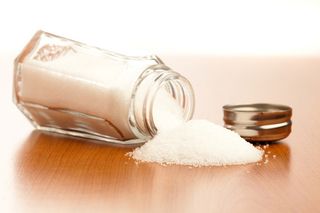 (Image credit: <a href='http://www.shutterstock.com/pic.mhtml?id=61214056'>Salt shaker photo</a> via Shutterstock)
More children have elevated blood pressure than before, and both increasing obesity rates and higher salt intake are to blame, according to a new study.
The researchers found that 19.2 percent of U.S. boys between ages 8 and 17 had high blood pressure, according to a national survey conducted between 1999 and 2008. That's up from 15.8 percent who had high blood pressure according to a 1988-1994 survey.
The percentage of girls with high blood pressure rose to 12.6 percent in the recent survey, from 8.2 percent in the older one.
The survey also showed that children with the greatest sodium intake (more than 3,450 milligram daily) were 36 percent more likely than those with the lowest intake (less than 2300 milligram daily) to have elevated blood pressure.
Increased risk of high blood pressure in the children was linked to higher weight, larger waistlines and eating more sodium than recommended, the researchers said.
Until now, "there's been very little evidence to support an effect of salt on blood pressure in children, while in adults, the relationship between salt and blood pressure is well substantiated," said study researcher Dr. Bonita Falkner, professor of medicine and pediatrics at Thomas Jefferson University.
Because of changes in the food supply and increased consumption of processed foods, dietary sodium intake has increased in U.S. children, as well as adults, the researchers said.
Up to 80 percent of people's excess salt intake comes from processed food, Falkner said. "It's hidden. You can't really taste it or feel it," she said.
In adults, blood pressure should normally be less than 120/80 mm Hg. However, in children and teens, blood pressure norms vary according to age, sex and height. [10 Ways to Promote Kids' Healthy Eating Habits]
Current dietary guidelines for Americans recommend that adults in general should consume less than 2,300 milligrams of sodium per day. However, adults still consume an average of 3,400 milligrams per day, according to the Centers for Disease Control and Prevention.
In the study, more than 80 percent of children in the studies had a daily sodium intake of more than 2,300 milligrams.
"Everyone expects sodium intake will continue to go up," said Bernard Rosner, who also worked on the study and is a professor of medicine at Harvard Medical School. "It seems there's been a little bit of listening to dietary recommendations, but not a lot."
The results also showed more a greater percentage of children were overweight in the second period, and children of both sexes, especially girls, had bigger waistlines on average.
The children in the study were a sample from the general population, not children who are in medical centers getting treated, meaning that the elevated blood pressure may be a hidden problem in many of them, the researchers said. In severe cases of hypertension in children, a doctor may perform tests to check possible kidney disease, heart defects or hormone disorders.
The general treatment for children with elevated blood pressure is lifestyle changes, such as eating a healthier diet and engaging in more physical activity, the researchers said.
"Parents need to do everything they can to prevent obesity in their child, [an effort] which can be extraordinarily challenging," Falkner said.
She suggested trying to have regular meals and limiting processed food, as well as high fat, high salt and high sugar food. This may enable a child to maintain a natural appetite and metabolism that avoids obesity, Falkner said.
"It's a big issue," she said. "Hidden salt in processed food is a health issue for the population, and the food industry would not like to hear this."
The study was published today (July 15) in the journal Hypertension.
Email Bahar Gholipour. Follow LiveScience @livescience, Facebook & Google+. Original article on Live Science.
Stay up to date on the latest science news by signing up for our Essentials newsletter.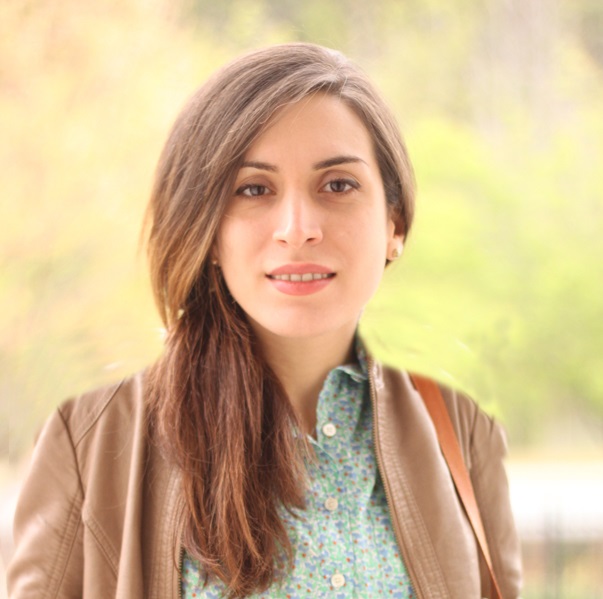 Bahar Gholipour is a staff reporter for Live Science covering neuroscience, odd medical cases and all things health. She holds a Master of Science degree in neuroscience from the École Normale Supérieure (ENS) in Paris, and has done graduate-level work in science journalism at the State University of New York at Stony Brook. She has worked as a research assistant at the Laboratoire de Neurosciences Cognitives at ENS.