Which States Have the Highest Hypertension Rates?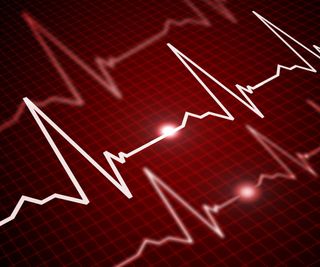 (Image credit: Shutterstock)
One-third of U.S. adults have high blood pressure, but the rate varies widely from state to state, according to a new report from the Centers for Disease Control and Prevention (CDC).
The state with the highest percentage of adults who said they have high blood pressure is Mississippi, with 35.9 percent. Minnesota has the lowest rate, with 20.9 percent of respondents saying they had high blood pressure. In general, states in the South had the highest rates, and states in the West had the lowest rates.
The data come from a national survey; respondents were asked if they had ever been told by a health professional that they had high blood pressure.
The new report is based on a 2009 survey; a previous survey was conducted in 2005. Between those years, the rate of high blood pressure, or hypertension, rose in nearly every state, the CDC said. During that same time frame, the overall rate of high blood pressure in the U.S. rose from 25.8 percent to 28.3 percent.
Hypertension is a major risk factor for heart disease and stroke. "Improving hypertension awareness and initiating appropriate treatment are important to increase blood pressure control and reduce risk for heart disease and stroke," the report said.
The percentage of adults with high blood pressure who are taking medication also varies widely, from just over half (52.3 percent) in California, to nearly three-quarters (74.1 percent) in Tennessee.
To prevent hypertension, the CDC recommends eating healthy foods especially those that provide potassium and fiber, avoiding sodium, maintaining a healthy body weight and not smoking.
After Mississippi, which had the highest rate of high blood pressure, the states with the highest hypertension rates were Louisiana and West Virginia (both with 34.6 percent), Kentucky (34.5 percent), Alabama (34 percent), and Oklahoma and Arkansas (both with 32.2 percent).
After Minnesota, which had the lowest rate of high blood pressure, the states with the lowest hypertension rates were Colorado (22.7 percent), Massachusetts (24.5 percent), Wyoming (25 percent), Vermont (25.1 percent), North Dakota (25.3 percent) and Idaho (25.4 percent).
The report is based on data gathered between 2005 and 2009 data from the Behavioral Risk Factor Surveillance System.
Pass it on: Rates of high blood pressure vary widely from state to state.
Follow Karen Rowan @karenjrowan. Follow MyHealthNewsDaily @MyHealth_MHND, Facebook & Google+.
Stay up to date on the latest science news by signing up for our Essentials newsletter.

Karen came to LiveScience in 2010, after writing for Discover and Popular Mechanics magazines, and working as a correspondent for the Journal of the National Cancer Institute. She holds an M.S. degree in science and medical journalism from Boston University, as well as an M.S. in cellular biology from Northeastern Illinois University. Prior to becoming a journalist, Karen taught science at Adlai E. Stevenson High School, in Lincolnshire, Ill. for eight years.