Penile Extenders Actually Might Work, Doctors Say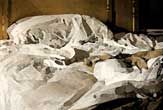 There's little chance this lead paragraph will make it through your spam filter, but here it goes: Doctors confirm the Andropenis penile extender can increase the flaccid length of a penis by nearly one inch.
The penile extender, a traction device for the dedicated — to be used at least six hours a day for at least six months — is not only safe and effective, doctors say, but also can increase erection size and improve erectile function. The results appear in the March issue of the journal BJU International.
(For my own sanity, I confirmed that BJU stands for British Journal of Urology, which isn't mentioned at all within the journal.)
So, is this everything you might be looking for in a penis-stretching device that resembles something out of a medieval torture chamber? Quite possibly, yes.
The long and short of it
While the topic might sound more like fodder for a pornography magazine than a urology journal, this research is on the up and up.
Many men long to have something longer, even though few have a penis that is too small to copulate or pleasure their partner. This anxiety over size is called penile dysmorphophobia, and it is on the rise worldwide as men turn to pornography and compare notes.
Data is hard to come by, but the general consensus is that the average flaccid length is about 3 inches, with a range of about 1 to 4 inches, and that the average erect length, regardless of flaccid size, is between 5 and 6 inches.
The feeling of inadequacy, usually unfounded, has led many men to consider surgery or crazy-sounding items like the aforementioned penile traction. Surgery is so risky and comes with such high dissatisfaction rates, however, that most urologists would not consider this an option for anyone with an erect size of more than 3 inches.
With hopes of finding a safe, non-surgical method to increase the penis length of men with less than 1.5 inches flaccid or 2.75 inches stretched (a proxy for erect), urologist Paolo Gontero and his colleagues at San Giovanni Battista Hospital at the University of Turin, Italy, decided to test claims made by one commercial vendor of a penile extender.
This is science
Gontero's group recruited 15 "highly motivated" men, according to the journal article, and instructed them to use the penile extender for six months. Per the manufacturer's instructions, the men gradually increased the traction force during this period from 1.3 pounds to 2.6 pounds. The gains were greatest in the first months and then leveled off.
All gains remained six months after the contraption was put to rest. The men gained on average 0.9 inches in flaccid length, a 32 percent gain, and about a half-inch in stretched length to 4.45 inches, which could imply a slightly larger erection.
"The magnitude of gained length was similar irrespective of baseline size," Gontero told LiveScience. "So the device could work also for those men who complain of so-called penile dysmorphopobia [and who] fall within the normal range — the majority — but who are strongly convinced they have a small penis."
The extender, however, didn't fully live up to the claims of its manufacturer, Andromedical, based in Madrid, which boasts of an average gain of 1.3 inches for an erection and a larger girth. Gontero's group saw no significant improvement in girth and no biological mechanism that would support the claim.
Perhaps not surprisingly, the study didn't ask whether the men's partners were happy with the change.
A far-stretched idea?
If the thought of stretching a penis for six or more hours a day makes you wince, you have many urologists on your side. They treat patients who have damaged their penises, sometimes permanently, from aggressive stretching or vacuum pumps, resulting in burst blood vessels or penile fractures.
Gontero said that gradually stretching the penis can be safe and could increase its length much like skin tissue is slowly expanded in cosmetic surgery procedures, including certain kinds of breast enhancements. His follow-up study will investigate correcting the often painful Peyronie's disease, or curved penis, with penile extenders. A small study published in the Journal of Sexual Medicine last year found that a commercial penile extender reduced penile curvature and added a little length.
Gontero warned that one shouldn't sleep wearing a traction device for risk of damaging the penis while rolling over. (I guess you shouldn't have sex while wearing it, either, but what do I know?) Gontero also agreed that creams, hormones and other supplements to increase penis size are useless and potentially dangerous.
Christopher Wanjek is the author of the books "Bad Medicine" and "Food At Work." His column, Bad Medicine, appears each Tuesday on LiveScience.
Stay up to date on the latest science news by signing up for our Essentials newsletter.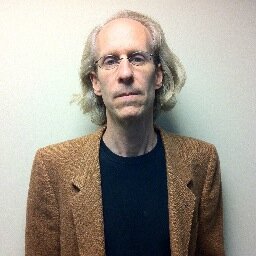 Christopher Wanjek is a Live Science contributor and a health and science writer. He is the author of three science books: Spacefarers (2020), Food at Work (2005) and Bad Medicine (2003). His "Food at Work" book and project, concerning workers' health, safety and productivity, was commissioned by the U.N.'s International Labor Organization. For Live Science, Christopher covers public health, nutrition and biology, and he has written extensively for The Washington Post and Sky & Telescope among others, as well as for the NASA Goddard Space Flight Center, where he was a senior writer. Christopher holds a Master of Health degree from Harvard School of Public Health and a degree in journalism from Temple University.