Penis Enlargement Products Come up Short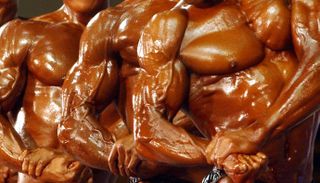 You were perhaps tempted to click but then recoiled with the thought of the five years' worth of pop-up ads you'd inevitably encounter. Smart move. For the health of your computer and your body, it's best to ignore the penis enlargement spam.
Simply put, there is no safe way to enlarge one's penis; and for the vast majority of men, there is no reason to do so.
While breast enhancement surgery is relatively safe, penis enlargement surgery is so dicey that there's a very good chance a man will lose sensation or the ability to have an erection. Pills do nothing, and exercises are futile and potentially harmful.
Oh, the websites I had to visit to gather this information.
Size may vary
Do penis sizes vary? Yes, but you have to get over that fact because ultimately it usually doesn't matter. The biggest difference is in the flaccid penis, averaging about 3 inches and varying between 1 and 4 inches for most men, as measured in many scientific studies from locations as diverse as United States, Germany, Nigeria, Iran and South Korea.
The flaccid penis is the root of insecurity, the so-called locker-room syndrome. His is bigger than mine. Flaccid length does not predict erect length, however, and most of the variation is made up once up: Most men measure between 5 and 6 inches when erect, regardless of the size starting out.
(If you're playing along at home, the measurement runs along the top part of the penis, from base to tip. Self-reported Internet-based surveys place the average well over 6 inches. Go figure.)
In vaginal sex, any erect penis longer than 4 inches is usually big enough to stimulate erogenous tissue in the vagina. A penis longer than 8 inches can ram into the cervix and cause discomfort.
The Sex Quiz: Myths, Taboo and Bizarre Facts
All in your head
One of the largest studies on penis size, with more than 3,000 men, was published by Italian researchers in the International Journal of Impotence Research in 2002. They found that most men seeking penis enhancement were within the normal size range and greatly overestimated the size of an average penis: These men thought the average flaccid size was about 5 inches, with some venturing as high as 6.5 inches.
Where do guys get ideas about size? Pornography, largely, were the male performers are above average. A 7-inch erect penis would place you in the 99th percentile, according to the Italian study.
Urologists try to dissuade men from risky enlargement procedures through counseling and a frank discussion of the facts. Few urologists will attempt surgery on a man whose erect penis is larger than 3 inches.
Remember, if size mattered and if (male) urologists had solutions, they'd all have massive penises. Call it a hunch, but they aren't packing any surprises.
Surgery on a sensitive area
Penile surgery has come a long way and has done a world of good for men who truly need it, according to Dr. Karen Boyle, director of Reproductive Medicine and Surgery at Johns Hopkins Hospital in Baltimore. Surgery is performed on men born with a congenital abnormality, who have suffered an injury, or who have severe erectile dysfunction.
In all these scenarios, men start essentially with a non-functioning penis for sexual purposes, so benefits from the surgery greatly outweigh the risk. Not so for most men seeking something larger.
"The surgeries to perform elective penile enhancement that are advertised to enlarge a normal, functional penis do not work and... shouldn't be performed," Boyle said.
That is, you can't enlarge a penis like you can with breasts. One common method is a fat transfer or implant to add girth. This often leads to lumping and a distorted penis shape over time. Another technique involves the release of suspensory ligament, often resulting in infection, loss of sensitivity and erectile dysfunction.
Going all natural
Those annoying email ads offer three kinds of enhancement techniques: pills, pumps and exercises. Herbal pill products, a proprietary blend of junk often containing saw palmetto or something exotic from China, promise to stimulate cell growth. Similar stuff is sold to enhance female breast growth. These are a complete waste of money.
Pumps merely simulate an erection and have no long-term effect on size. Exercises, namely a technique of dubious Arabic origin called jelqing, can lead to nerve damage. Jelqing—a term most urologists have never heard of and which is conspicuously absent from medical and Arabic dictionaries---entails stroking a semi-erect penis in a certain way for about 30 minutes a day for months to enlarge the penile cavities that fill with blood, making for larger erections.
Testimonials abound on the Internet. The exercise makes no sense biologically, however, and one runs the risk of tearing blood vessels and loosing sensitivity if one tugs too hard for too long. Those 30 minutes could be spent doing sit-ups for sexier results.
Measuring up
Before seeking a ten-inch penis, take out a ruler and see what that actually looks like. Scary stuff. Is that really what you want? If you are envious of male porn stars with enormous penises, consider this: That which is huge today will take much greater effort to erect as one gets older.
Christopher Wanjek is the author of the books "Bad Medicine" and "Food At Work." Got a question about Bad Medicine? Email Wanjek. If it's really bad, he just might answer it in a future column. Bad Medicine appears each Tuesday on LIveScience.
The Biggest Popular Myths
Stay up to date on the latest science news by signing up for our Essentials newsletter.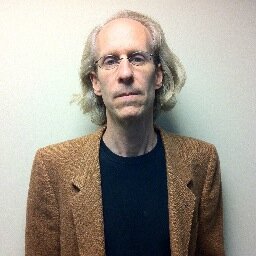 Christopher Wanjek is a Live Science contributor and a health and science writer. He is the author of three science books: Spacefarers (2020), Food at Work (2005) and Bad Medicine (2003). His "Food at Work" book and project, concerning workers' health, safety and productivity, was commissioned by the U.N.'s International Labor Organization. For Live Science, Christopher covers public health, nutrition and biology, and he has written extensively for The Washington Post and Sky & Telescope among others, as well as for the NASA Goddard Space Flight Center, where he was a senior writer. Christopher holds a Master of Health degree from Harvard School of Public Health and a degree in journalism from Temple University.