Abortion Opponents Seek Bans Over Regulation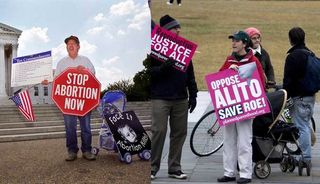 (Image credit: Left: <a href="http://www.shutterstock.com/gallery-302563p1.html">Ryan Rodrick Beiler</a> | <a href="http://www.shutterstock.com">Shutterstock</a>; Right: <a href="http://www.shutterstock.com/gallery-11668p1.html">Benjamin F. Haith</a>)
Legislation focused on abortion restrictions has been proposed frequently over the past few years. But unlike in previous years, lawmakers are now aiming more at banning abortions rather than simply regulating them, an analysis by the Guttmacher Institute finds.
During the first quarter of 2013, 694 provisions on reproductive health and rights were introduced, and 93 of these had been approved by one or more legislative bodies, according to Guttmacher, a pro-abortion-rights nonprofit centered on reproductive health and rights that tracks abortion legislation and conducts quarterly analyses.
Many of these abortion restrictions occurred at the state level. Nearly half introduced in the first three months aim to restrict access to abortion, the Guttmacher analysis found.
"Over the past two years, what we have seen is really a tidal wave of abortion restrictions across the country," Elizabeth Nash, state issues manager at the Guttmacher Institute, told LiveScience.
State abortion bans
Fourteen states have trotted out measures to ban abortion prior to "viability" — the point at which a fetus could survive outside the uterus. These measures take three forms: banning all abortions, banning abortions at some point in the first trimester of pregnancy and banning abortions at 20 weeks after fertilization. [Trimester Tales: 8 Odd Changes That Happen During Pregnancy]
All of these proposals violate U.S. Supreme Court decisions ruling that states cannot impose an undue burden on women seeking an abortion before viability (typically, just after the second trimester). In a direct challenge to the rulings, Arkansas and North Dakota have already banned most abortions that would occur at some time during the first trimester of pregnancy. Arkansas has enacted laws to ban abortions at 20 weeks after fertilization, while nine other states have put forth similar laws.
"In a sense, we're seeing a one-upmanship game," Nash said.
Lawmakers in 10 states have sought to ban all or most abortions. In eight of these states (Alabama, Iowa, Mississippi, North Dakota, Oklahoma, South Carolina, Virginia and Washington), lawmakers seek bans on the grounds that "personhood" begins at conception, which would effectively ban all abortions. In four states (Colorado, Florida, Iowa and North Dakota), lawmakers propose to ban abortion except for circumstances in which the mother's life is endangered or rape or incest has occurred.
Restricting medication abortions
Some states have tried to restrict what are known as medication abortions, which use drugs to end a pregnancy. These medications include the so-called abortion pill mifepristone, also known as RU-486. Eight states (Alabama, Arkansas, Iowa, Indiana, Missouri, Mississippi, North Carolina and Texas) have introduced measures to dramatically restrict access to this kind of abortion.
One type of restriction would require doctors prescribing the medication to be in the same room as the patient, barring prescriptions made over the phone. Seven states currently have a telemedicine ban in place, and in the first quarter of 2013, Mississippi's two legislative houses both approved such a ban. That legislation is awaiting further debate. Similar bans have been passed by one legislative body in both Alabama and Indiana.
Other states aim to restrict medication abortions that don't follow the strict protocol of the Food and Drug Administration (FDA), even though a widely used, simpler protocol has been shown to be safe and effective. Arizona and Ohio already have this restriction in place, and Iowa and Texas have pending legislation for such a measure. A legal challenge has prompted similar legislation in North Dakota.
Better sex ed
Yet, even as legal restrictions on abortions mount, a few states are looking to expand access to sex education, research showed. [Sex Education in the US States (Infographic)]
Colorado recently approved a measure requiring all sex education in the state to fit certain criteria: It must be scientifically proven to delay the onset of sexual activity, reduce the frequency of sex and number of sexual partners among teens, or increase the use of contraception. The measure would essentially do away with abstinence-only education; it awaits approval from the state's governor. Hawaii's legislature, meanwhile, has adopted a measure that would teach skills for creating healthy relationships, making decisions and discussing sex with family members.
The Guttmacher Institute's founding purpose "was to add facts into the debate around family planning and abortion, and help provide an evidence base when discussing these issues," Nash said.
Follow Tanya Lewis on Twitter and Google+. Follow us @livescience, Facebook & Google+. Original article on Live Science.
Stay up to date on the latest science news by signing up for our Essentials newsletter.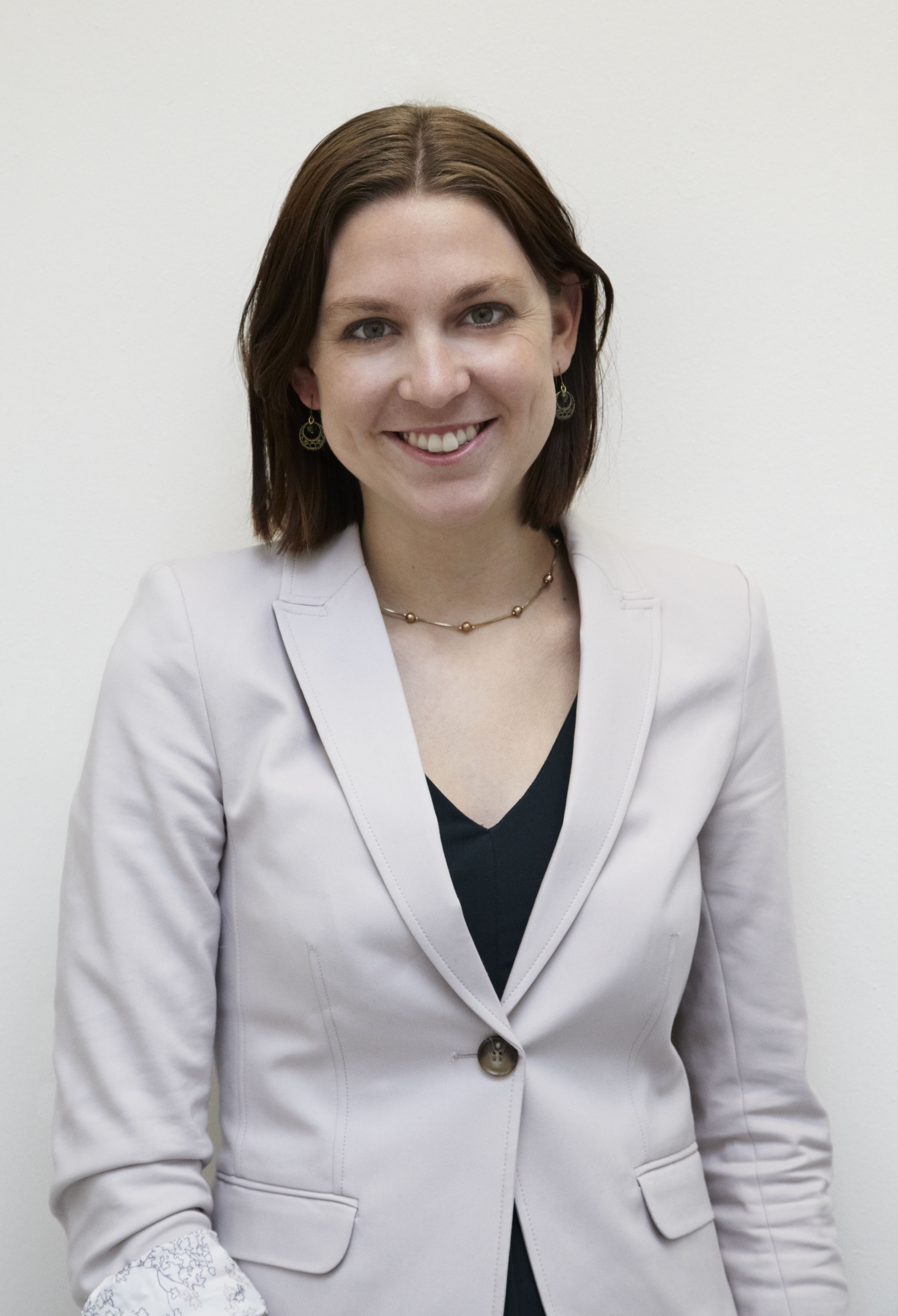 Tanya was a staff writer for Live Science from 2013 to 2015, covering a wide array of topics, ranging from neuroscience to robotics to strange/cute animals. She received a graduate certificate in science communication from the University of California, Santa Cruz, and a bachelor of science in biomedical engineering from Brown University. She has previously written for Science News, Wired, The Santa Cruz Sentinel, the radio show Big Picture Science and other places. Tanya has lived on a tropical island, witnessed volcanic eruptions and flown in zero gravity (without losing her lunch!). To find out what her latest project is, you can visit her website.