Holy Therapist! 5 Signs Batman May Be Mental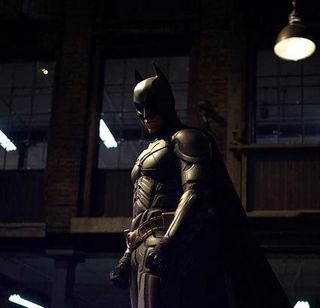 Analyzing Batman
He wears a caped bat costume in public and is supported by his wealthy alter ego, Bruce Wayne. As a child he witnessed his parents' murders; as an adult, he puts his own life on the line nightly, practicing a personal brand of vigilante justice. There are plenty of reasons to question Batman's sanity. In her book, "What's the Matter With Batman?: An Unauthorized Clinical Look Under the Mask of the Caped Crusader" (CreateSpace, June 7, 2012), psychologist Robin Rosenberg takes a look under this super hero's mask to diagnose him. Here are five sets of suspicious symptoms he shows.
Bruce Wayne and the Batman
One man answers to both names, and even talks about the other in the third person. What's more, sometimes Batman refers to himself in the third person while dressed as Batman. This raises the possibility that Batman has dissociative identity disorder (more commonly known as multiple personality disorder), Rosenberg writes.
Compelled to be Batman
Batman spends a lot of time thinking about Gotham's criminals, so much so that these thoughts seem to crowd out the rest of his life. What's more, at times it seems as if he has now choice but to be Batman. These could be interpreted as signs of Obsessive-Compulsive Disorder.
A Dark World
Batman seems to get little enjoyment out of life. He ruminates and carries the guilt associated with his parents' death and the death of his second Robin, Jason Todd, at the hands of the joker. Is Batman depressed? Rosenberg asks.
A Traumatic Beginning
As a young child, Batman watched helplessly as his parents were murdered, an event that made him who he is. As an adult superhero, he has flashbacks and nightmares of this event, and shows the signs of emotional numbing — including detachment in his relationships and a lack of positive emotions — associated with Post Traumatic Stress Disorder, Rosenberg says.
A Law Breaker Himself
While Batman is not a predatory psychopath, he does show some signs that could be associated with a related disorder, Antisocial Personality Disorder. It's hallmark is longstanding behaviors that indicate a disregard for the rights and feelings of others, according to Rosenberg. She points out that Batman skirts or even breaks the law, and he has put the lives of his various sidekicks as well as the general public at risk when pursuing criminals.
Final Diagnosis
While Batman would seem to provide plenty of material, none of these disorders fit neatly onto Batman, Rosenberg points out. In many cases, they involve symptoms he does not demonstrate, and in others, he displays signs of a normal or healthy psyche. For instance, he is protected from depression by his own sense that as a superhero and a billionaire he can make things happen, she writes.
Stay up to date on the latest science news by signing up for our Essentials newsletter.
Wynne was a reporter at The Stamford Advocate. She has interned at Discover magazine and has freelanced for The New York Times and Scientific American's web site. She has a masters in journalism from Columbia University and a bachelor's degree in biology from the University of Utah.