Insane Photos of Sinkholes
City hole
Those gaping holes in the ground that seem to appear out of nowhere, sometimes swallowing up cars or even entire homes, are not signs of end times. Rather the phenomena are natural, though human activities can also trigger the holes to open up, and happen when groundwater eats away at the sediment or rocks beneath the ground surface. In the U.S., the gouges are most common in Florida, Texas, Alabama, Missouri, Kentucky, Tennessee and Pennsylvania, according to the U.S. Geological Survey. Beneath the ground in these states are rocks such as limestone, carbonates and salt beds that are easily dissolved.
Here, a sinkhole opened up on Amsterdam Avenue, on the Upper West Side in New York City, after a water main broke and water started flowing out from the broken pipe. This image was snapped on Aug. 30, 2016, as pedestrians stopped to look at the city hole.
Check out these insane images of sinkholes, including some that are not scary at all, but rather have turned into swimming holes and gorgeous tourist attractions.
Chicago street hole
In the spring of 2013, a 15-foot-deep (4.6 meters) sinkhole swallowed three vehicles on a residential street in the South Deering neighborhood in Chicago. Here, workers get ready to pull the "swallowed" truck out of the sinkhole on April 18.
Chicago sinkhole
Another view of the sinkhole that emerged in April 2013 in South Deering in Chicago. Three vehicles were caught in the hole; the driver of one vehicle, a truck, had to be hospitalized.
Manchester downpours
A sinkhole opened up in Manchester, England, after a heavy rain on Aug. 14, 2015. Downpours of up to 0.8 inches per hour (20 millimeters/hour) led the Met office to issue flood warnings in the area. The crater, which started out at about 40 feet (12 meters) deep, continued to expand as the torrential rain came down, according to the Guardian.
House hunting
On the morning of Nov. 14, 2013, a hole in the ground began to emerge between two houses in Dunedin, Florida, according to news reports. That day, the sinkhole consumed the rear part of one of the residential homes. The sinkhole reportedly grew to about 30 feet wide by 30 feet deep (9 by 9 meters).
Holes along the Dead Sea
As the Dead Sea, which is nearly 10 times saltier than the ocean, shrinks, giant sinkholes are popping up along its shores. Every year for the past few decades, the Dead Sea has receded about 3 feet (1 meter), as water gets diverted from the Jordan River and as a result of mineral mining there. When the briny water from the Dead Sea recedes, fresh groundwater comes in to take its place. That groundwater dissolves layers of salt to create these giant underground cavities, above which the sinkholes emerge.
Swallowing a lane
A massive sinkhole opened up on Route 62 in Oklahoma City, Oklahoma (seen here on June 2, 2013), as a result of flash floods in the area. On June 5, the hole was about 200 feet long, 60 feet wide and 15 feet deep (60 by 18 by 5 meters), according to News9.com. The sinkhole covered a lane of the state highway.
Stuck
On Dec. 3, 2010, a car got trapped in a sinkhole after a broken water main caused part of Friendship Blvd. in Chevy Chase, Maryland, to collapse. No one was reported injured.
Surprise sinkhole
Firefighters dispatched to investigate a flooding in the Valley Village neighborhood of Los Angeles, instead found themselves trapped in a sinkhole. The firetruck driver saw a lot of water and started to back up when the truck fell into the pit, which reportedly was the result of a broken 6-inch cast iron pipe. Nobody was hurt. Here, the truck is protruding from the sinkhole, on Sept. 8, 2009.
Protruding firetruck
The Los Angeles mayor Antonio Villaraigosa talks to reporters near a 22-ton Los Angeles Fire Department firetruck, which backed into this sinkhole on Sept. 8, 2009, in the Valley Village neighborhood of Los Angeles, California.
Massive landslide
A massive landslide, measuring 200 feet by 240 feet (60 by 73 meters), opened up on Oct. 3, 2007, near San Diego, California. The landslide tore apart the pavement on Soledad Mountain Road in La Jolla's Mount Soledad neighborhood. The landslide reportedly damaged or destroyed six homes.
La Jolla sinkhole
Another view of the sinkhole that was ripped open by a massive landslide in La Jolla, California, on Oct. 3, 2007.
Swallowing up street
A sinkhole opened up near the Woodhill Apartments in Orlando, Florida, on June 11, 2002. Shown here on June 12, the sinkhole measured 150 feet wide and 60 feet deep (45 by 18 meters). It reportedly swallowed trees, pipelines and some of the sidewalk.
Closing Brooklyn streets
A massive sinkhole emerged in the Sunset Park neighborhood of Brooklyn, New York, on Aug. 4, 2015. Several emergency and municipal departments responded, including the New York Fire Department and Con Ed.
Next up, sinkholes that are so gorgeous they don't look real...
Swallow Holes
Sinkholes, also known as shake holes or swallow holes, occur when water seeps into solid bedrock and erodes it to the point that an underground cavity forms. When this cavity collapses, it forms a crater-like depression. Sinkholes occur all over the world — in jungles as well as cities — and can appear suddenly or gradually. The Bimmah Sinkhole, above, is located on the coast of Oman, an Arab state in the Arabian Peninsula.
Tropical Sinkhole
In geologic terms, a sinkhole happens as a result of the karst processes, or the chemical dissolution of carbonate rocks. Carbonate rocks, such as limestone, are porous to varying degrees because they contain tiny holes that can absorb water. Too much absorption of fluid can cause the rock to give way and create a hole in the surface topography. This tropical sinkhole, captured from the bottom looking up to its surface, is in Yucatan, Mexico. Over time, vegetation has grown over the mouth of the sinkhole.
Scenic Cenote
Cenote Dzitnup is also located in Mexico's Yucatán Peninsula. Underground, freshwater-filled sinkholes with openings shinning through at the top like this one are known as cenotes in Mexico and Central America.
The Sinkhole of Red Lake
Located in the city of Imotski, Croatia, the Red Lake is named for the reddish-brown color of the iron oxides in its surrounding cliffs. The pit, which has become a lake, is lined with nearly vertical walls. As one of the largest sinkholes in the world, it is about 1,700 feet (530 m) deep.
Montezuma Well Sinkhole
Although it's known as the Montezuma Well Sinkhole, this sinkhole, located in Arizona's Montezuma Castle National Monument near Camp Verde, Ariz., looks more like a lake than a well. The indents on the land's surface formed by sinkholes can look like hollow craters or fill up with water and become lakes or ponds, depending on surrounding geological conditions.
Mount Gambier Sinkhole
This massive sinkhole is located in Mount Gambier, South Australia, and was formed by acidic groundwater eroding the area's porous limestone. The region contains many water-filled caves and sinkholes, but the Mount Gambier sinkhole has become an Australian landmark, and was even turned into a beautiful recreational garden for the general public and tourists.
The Devil's Hole
Yet another sinkhole with a demonic name, the Devil's Hole in Hawthorne, Fla., is about 100 feet (30 meters) deep. It's also known as the Devil's sink and is a popular spot for locals and even has a rope swing and two jumping platforms. Originally the site of a limestone dig, the sinkhole has an underwater entrance leading to a cave system that few divers dare to explore.
The Devil's Kitchen
Found along the Soldier Pass hiking trail in Sedona, Ariz., the Devil's Kitchen sinkhole gets its sinister name from its red walls, which are made of sandstone. It reportedly first collapsed in the early 1880s, with a second historical collapse in 1989. The relatively young sinkhole's features are so angular because the surfaces of its rocks' edges have not yet been sloughed dull. The large rectangular rock toward the center is known as the Grand Piano.
House of the Demon
Here's another view of the Bimmah Sinkhole, which was created when a limestone cavern collapsed. However, local folklore states that a chunk of the moon fell from the sky and formed the hole when it hit Earth. Residents refer to the sinkhole as "Bait al Afreet," or the "House of the Demon," although with its tranquil azure waters, it looks quite heavenly.
Bimmah Sinkhole
The Bimmah Sinkhole is near Dibab village in Oman, an Arab state in the Arabian Peninsula. A winding stone staircase leads down to the sinkhole, which is a beautiful aquamarine and emerald color, with the darker green hues resulting from algae growth in the water.
Blue Hole
Pictured above is what's known as a "blue hole," or an underwater sinkhole, located in the Lost River Cave and Valley of Bowling Green, Ky. The result of an underground, dissolved limestone drainage system that rests beneath the region, the blue hole is surrounded by local myths of swimmers disappearing below its murky, stagnant surface, never to return. [Gallery: Lost in the Bermuda Triangle]
Kentucky Sinkhole
Located in Green County, east of Bowling Green, Ky., this sinkhole formed about eight years ago; the owners of the farmland where it formed have since pushed old hay rolls into the hole, where a tree has already begun to grow. The walls of the sinkhole are a rich, rusty color, characteristic of the reddish-brown colored silt and dark red clay of central Kentucky's soil.
Twin Sinkholes
The photographer snapped this aerial photo of the Melchor de Mencos sinkholes while flying over Petén, in the northern part of Guatemala. These twin cenotes are located near Lake Macanche and are surrounded by a thick rain forest.
Stay up to date on the latest science news by signing up for our Essentials newsletter.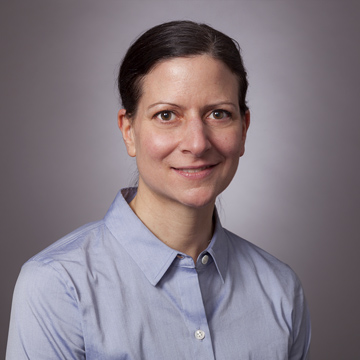 Live Science Editor-in-Chief
Jeanna served as editor-in-chief of Live Science. Previously, she was an assistant editor at Scholastic's Science World magazine. Jeanna has an English degree from Salisbury University, a master's degree in biogeochemistry and environmental sciences from the University of Maryland, and a graduate science journalism degree from New York University. She has worked as a biologist in Florida, where she monitored wetlands and did field surveys for endangered species. She also received an ocean sciences journalism fellowship from Woods Hole Oceanographic Institution.