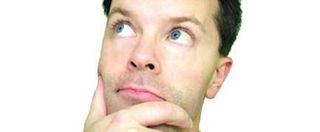 Psychotherapy, or talk therapy, that identifies and corrects distorted thinking is effective at reducing symptoms in people with serious anxiety, a new review of research shows.
About 5 percent of adult Americans at some point in their lives suffer from generalized anxiety disorder, a condition in which they worry about so many everyday events at once that it interferes with day-to-day living.
People with this anxiety disorder tend to miss work, rely more on public assistance and have difficulty and dissatisfaction with the people in their lives.
While a range of treatments tout anti-anxiety solutions, psychology has had no consensus on what works best. In the 1970s, many physicians prescribed valium and related drugs, but that tapered off due to fears of addiction. More recently, anti-depressants are the drug treatment of choice, but patients and doctors prefer non-pharmaceutical treatments like various kinds of talk therapy.
The kind of talk therapy found to be effective against the anxiety disorder in the new review of research is called cognitive-behavioral therapy (CBT). The research compared the effectiveness of CBT with no treatment or with receiving medication and other psychological therapy.
"Forty-six percent of people assigned to cognitive-behavioral therapy (showed) some improvement in their anxiety symptoms at the end of treatment compared with just 14 percent assigned to a waiting list or usual care," said Vivien Hunot, a researcher with the Institute of Psychiatry in London at King's College.
Hunot and her colleagues reviewed 25 past studies with 1,305 subjects, focusing on cognitive behavioral therapy, which helps people see how changing their thoughts can affect and improve how they feel and behave. To do this, a person learns how to recognize destructive or distorted thoughts and reactions, and then to replace these with more helpful ones.
The study came to no strong conclusion about whether CBT is better than other kinds of talk therapy for treating generalized anxiety disorder. But it did find that CBT helped regardless of the number of sessions.
The review was published in the latest issue of the Cochrane Library, which is published by an organization that evaluates health care research.
—LiveScience Staff Writer Jeanna Bryner contributed reporting to this story.
Study Verifies Power of Positive Thinking
Depression Patch Approved
Stay up to date on the latest science news by signing up for our Essentials newsletter.
Robin Lloyd was a senior editor at Space.com and Live Science from 2007 to 2009. She holds a B.A. degree in sociology from Smith College and a Ph.D. and M.A. degree in sociology from the University of California at Santa Barbara. She is currently a freelance science writer based in New York City and a contributing editor at Scientific American, as well as an adjunct professor at New York University's Science, Health and Environmental Reporting Program.