Good Lunch Helps Workers Improve Health
Medellin, Colombia—Now that Americans finally have come to understand the importance of a healthy school lunch, attention can turn to the next logical step: healthy workplace lunches.
That's the direction many countries are heading, particularly developing nations searching for preemptive strategies to avoid the epidemics of obesity, diabetes and chronic diseases weighing down productivity and shortening lives in the United States.
Healthy diets could return the rates of type 2 diabetes back to their historic level of about zero percent, for example, as opposed to current levels of 8 percent of the U.S. population and, unfathomably, 12 percent of the population in Mexico, where it is now the leading killer.
But with breakfast a blur for most adults, with the workplace a prison devoid of healthy food choices, and with dinner a rush-job, when and where can the average adult eat the recommended five servings or more of fruits and vegetables?
Nutritionists here at the University of Antioquia asked this same question. The answer was the workplace lunch. They have instituted several worker food programs throughout this city of more than 3 million.
One highlight is the cafeteria at a Renault assembly plant, where workers now feast on a well-balanced offering of rice, beans, soup, meat and ample selections of cooked and raw vegetables. Renault saw near-instant improvement in the health profiles of the workers in terms of weight, cholesterol and other metabolic measures, as reported at the Nutrial 2010 nutrition meeting here on Sept. 4.
In the United States, nearly all workers face a similar fate: poor access to decent, affordable food. If there is a cafeteria, it usually serves unhealthy food, or is expensive, or both. Surrounding restaurants are typically of the fast-food variety or sit-down restaurant chains with their 2,000-calorie entrees. It doesn't matter if you are an office worker, retail worker or construction worker.
The construction worker's plight, in fact, is ironic; they are the builders of cafeterias forced to eat from a "roach coach" on the street. Some construction workers are now so overweight that, with their gear, they exceed the weight limit for ladders. The American approach, of course, is not to lose weight but to build stronger ladders.
Top-tier workplace cafeterias at Google and Microsoft are actually anomalies but, because of their expense to the employer, not a practical solution for most companies.
The solution is closer to the Renault model of a simple, square meal. Similarly, in Europe, where space is limited and cafeterias can be rare, employers often offer meal vouchers to enable workers to visit a local, small restaurant for a balanced meal that matches the value of the voucher. In Singapore, where many small companies abound — too small to offer a cafeteria for the few dozen workers — employers build extensive kitchenettes to enable workers to cook or reheat food from home, inevitably cheaper and safer than what's being offered in the streets. In China and parts of Africa, companies short on resources often cook one, simple healthy meal in a common kettle to be dished out to all the employees.
Pay now or pay later
In all these examples, the employer, if not the nation, understands the short-term implication of bad food (food poisonings) and the long-term implications (obesity, diabetes, heart disease and cancer). So it becomes an investment in health, safety and productivity, or a question of "pay now, or pay later."
The United States, unfortunately, is at the "pay later" stage, spending over $100 billion annually on obesity in direct health costs and indirect costs of lost productivity, according to a 2008 report in the journal Obesity. Heart disease has an estimated annual price tag of over $300 billion.
It's never too late to eat better, though. In Mexico, where Health Secretary Jose Angel Cordova Villalobos has stated that diabetes will bankrupt the country this decade, the government this April passed a law offering tax incentives to employers who provide their workers with better access to healthy food.
America has a few good programs in place. But we need a national agenda to match the school lunch program. Most of us, after all, spend half our waking hours at work and have one or two meals there.
Stay up to date on the latest science news by signing up for our Essentials newsletter.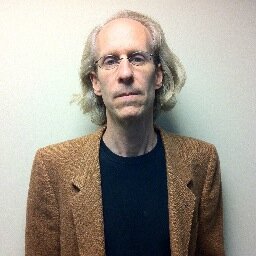 Christopher Wanjek is a Live Science contributor and a health and science writer. He is the author of three science books: Spacefarers (2020), Food at Work (2005) and Bad Medicine (2003). His "Food at Work" book and project, concerning workers' health, safety and productivity, was commissioned by the U.N.'s International Labor Organization. For Live Science, Christopher covers public health, nutrition and biology, and he has written extensively for The Washington Post and Sky & Telescope among others, as well as for the NASA Goddard Space Flight Center, where he was a senior writer. Christopher holds a Master of Health degree from Harvard School of Public Health and a degree in journalism from Temple University.