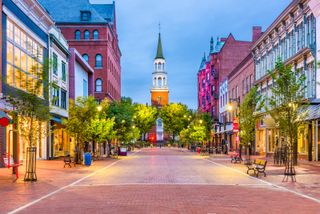 (Image credit: Shutterstock)
Last updated on Tuesday, April 21 at 11:00 a.m. E.D.T.
Vermont is reporting 818 confirmed cases of COVID-19, 24 hospitalizations and 30 deaths associated with the disease according to the state's health department. (An additional 25 hospitalized patients are suspected of having the disease, but it has not been confirmed with a test.) A total of 12,981 tests have been conducted as of April 20, and 28 people are being monitored.
Though Vermont has logged relatively few cases compared to other states, it is also one of the least populous states in the country. The number of confirmed U.S. coronavirus cases is around 788,000.
Related: Coronavirus in the U.S.: Latest COVID-19 news and case counts
Latest news
—On Monday (April 20), a working group of Vermont experts has found that antibody tests that are currently available are not reliable enough to be rolled out widely in a way that would inform either individual or population-level behaviors, according to the department of health.
—The department of health recommends that everyone wear cloth face coverings when outside, according to the daily update.
—On Friday (April 17), Gov. Phil Scott said some businesses would be allowed to take small steps towards reopening on Monday (April 20). Low-contact jobs, such as attorneys, realtors, and property appraisers could begin to return to offices in crews of two or less. Similarly, construction workers and property managers could return to work on crews of two. However, they must maintain social distancing of 6 feet (1.8 meters) at all times, vtdigger.com reported. Garden and construction supply stories can also reopen, but must maintain a skeleton staff and facilitate purchases via phone calls or online orders and curbside pickup, Scott said. Farmers' markets will reopen on May 1, Scott said.
—On Wednesday (April 15), health commissioner Dr. Mark Levine said case counts suggest Vermont is at its peak. However, social distancing needs to continue in order to maintain that positive momentum.
—Twenty-seven inmates who had been at the Northwest State Correctional Facility who tested positive for COVID-19 were moved to another facility in St. Johnsbury, vtdigger.com reported. People in the community are not happy about that movie, according to vtdigger.com.
—Vermont is extending its state of emergency, including the "Stay Home, Stay Safe" order put in place by Gov. Phil Scott, according to an update from the state health department.
—Models suggest that social and physical distancing measures that were put in place are working to flatten the curve and reducing the spread of COVID-19 in Vermont, according to the health department. These must be continued, according to the department.
—The state is implementing new rules to help contain the spread in places that are vulnerable to rapid and explosive spread of the virus. When anyone tests positive for COVID-19 in certain high-risk settings, such as a nursing home, correctional facility, residential home for those with disabilities, residential treatment center, a psychiatric care facility or an assisting living facility, everyone in the facility will be tested for the disease, according to the health department. Currently, blanket testing is being conducted at Vermont Veteran's Home in Bennington and Decker Towers, a senior apartment complex in Burlington, vtdigger.com reported.
—Vermont is set to receive 15 rapid-response coronavirus testing machines, Vermont health commissioner Dr. Mark Levine said Wednesday (April 8.) These machines produce a result in 15 minutes and can process 120 samples each.
"The challenge will be making sure we have a supply pathway to obtain more testing materials to keep using them," Levine said at a news briefing.
—Most of those who have died of COVID-19 in Vermont have been older. However, younger people are testing positive for the virus; 13 COVID-19 cases were in teenagers, 74 of the cases were in those in their 20s and 86 cases have been reported in people in their 30s, health department data shows.
—Vermont will approach its COVID-19 peak in the next few weeks, Gov. Phil Scott said on Monday (April 6). "We must be prepared for things to get worse before they get better," Scott said in a news briefing.
—Swanton Prison is on a modified lockdown after three staffers tested positive for the novel coronavirus, according to vtdigger.com. In addition, 28 inmates and five members of staff at the St. Albans prison tested positive for COVID-19. About half of the people at the site have been tested so far, according to vtdigger.com
—More than 40 doctors and nurses in the state have become sick with COVID-19, according to Vermont Public Radio. That could have an impact on patient care, especially at hard-hit facilities; Burlington Health & Rehab, which has had 14 staffers out sick with COVID-19, had to cover for their staff with nurses from out of the area, according to VPR.
—The Vermont National Guard is preparing two additional sites to serve as overflow facilities to handle a spike in new COVID-19 diagnoses across the state, one at the Champlain Valley Exposition in Essex Junction and one in Rutland County, vtdigger.com reported. Three other sites were set up in Burlington, Barre and St. Albans. A total of 800 beds are available at these sites. The National Guard will also assist in screening patients at the University of Vermont Medical Center, according to the Burlington Free Press, the Burlington Free Press reported.
—Vermont health officials are seeing an increase in the percentage of tests that are coming back positive for COVID-19. Dr. Mark Levine, the state's health commissioner, said in a news briefing April 1 that earlier in the pandemic, about 5% of tests were coming back positive. Now, that percentage is hovering around 10 to 12%, . That likely means the virus is becoming more prevalent in the population. Levine said
—Cases of COVID-19 have now been reported at eight senior facilities in the state, according to vtdigger.com. All staff at one of the hardest-hit facilities, Burlington Health and Rehab facility, are being tested for the virus starting April 1. The affected centers are:
—Vermonters with a medical background are being urged to join the state's Medical Reserve Corps. The corp is seeking those with medical training or experience in healthcare administration. They may also need drivers, food service professionals, construction workers, IT workers, and security, according to vtdigger.com
—As states like New York and New Jersey report skyrocketing case counts, Vermont is trying to prevent the introduction of imported cases by requiring that visitors self-quarantine for 14 days. The state also "strongly discourages" any travel from hotspots such as New York, in line with Centers for Disease Control and Prevention (CDC) guidelines.
"In light of the significant risk posed by the further spread of this dangerous virus to Vermonters and the viability of Vermont's health care system, this new order directs residents and non-residents coming from outside the state for anything other than an essential purpose to home-quarantine for 14 days and strongly discourages travel to Vermont by those located in COVID-19 'hot spots,'" according to a statement from the governor's office.
—The state has created its own "pop-up" testing center in Putney at Landmark College, which will be open from 8 a.m. to 3 p.m., depending on supply availability, according to vtdigger.com. That follows on the heels of the state rolling out a wider testing scheme, which allows people with mild or moderate symptoms to be tested. (People will still need a doctor's orders to get the tests conducted.)
—Outbreaks are currently being reported at two senior facilities. At least four deaths have occurred at the Burlington Health and Rehab long-term care facility, according to Vermont Public Radio. State officials have requested that the Centers for Disease Control and Prevention assist them in investigating the outbreak, according to VPR. And at least three people have died in connection with an outbreak at the 104-unit apartment complex known as the Pinecrest at Essex senior living facility, according to vtdigger.com. At least 10 others are being monitored after they had "intense" exposure to those who tested positive. The state has no plans for widespread testing of everyone at the facility, however.
Coronavirus science and news
When will the outbreak peak in Vermont?
It's very difficult to know when an outbreak has peaked until it's over, as a flattening out could be a momentary blip, or the point at which cases decisively go down. On Wednesday April 15, officials with the state said they think Vermont may be at its peak. However, they are "cautious" about that interpretation.
"The most recent modeling study showed this week would actually be our peak," Health Commissioner Dr. Mark Levine said at a news briefing last week.
Signs of a reduction in the peak: Fewer tests — about 5% — are coming back positive, as compared to 10% just a week ago, Levine said, as reported by Vermont Public Radio.
Last month, a separate state model made a considerably more dire projection. That model, released by Mike Piecak, the Financial Regulation Commissioner, suggests that in the likelier models, the state could reach its peak in mid-April and would require 211 intensive care unit (ICU) beds at the peak, exceeding the state's 135 bed capacity. The state would require 114 ventilators at the peak and currently has 93 on hand.
However, after social distancing measures went into effect in March, cases are no longer doubling as quickly and Vermont's trajectory is moving closer to the best-case scenario model conducted in mid-March, Piecak said.
Timeline of coronavirus in Vermont
April 17: Gov. Phil Scott will allow some businesses to reopen on Monday (April 20). Two people could return to work in low-contact offices such as realtors, appraisers, municipal clerks and attorneys. Construction crews and property managers could also return to work in two-person crews.
March 30: Scott issues an executive order requiring visitors from out of state undergo self-monitoring and home-quarantine for 14 days. The order is meant to stem the tide of imported cases from hard-hit neighbors such as New York, New Jersey and Connecticut.
March 26: Scott extended the closure of Vermont K-12 schools through the end of the school year.
March 24: Scott issued the Green Mountain State's first "stay at home" order, following in the footsteps of several other states in the country. Vermonters are urged to stay at home unless they are pursuing essential services or goals, such as maintaining personal safety, getting groceries or medicine, getting curbside pickup for meals, goods or beverages, getting medical care, caring for others, or working for those deemed essential.
March 23: The state ordered businesses and non-profits to implement work-from-home where possible, with the exception of essential businesses.
March 21: Vermont's governor ordered the closure of "close-contact" businesses, such as fitness centers, nail salons, tattoo parlors, massage parlor and barber shops.
March 20: Vermont directed medical centers to cancel or postpone elective surgeries, to free up supplies and space for a surge of COVID-19 patients.
March 18: Scott ordered the closure of all state schools beginning on March 18 and opening no earlier than April 6. Those closures are likely to be extended, Scott said.
March 16: An executive order prohibits the consumption of food or beverages on premises, requiring that restaurants and bars provide takeout or delivery only.
March 16: The state bans mass gatherings of more than 50 people, or requires large groups to maintain at most 50% occupancy in large, confined spaces such as auditoriums, stadiums or conference centers.
March 13: Vermont declares a state of emergency in response to COVID-19
Cases by county:
Chittenden: 391 (25 deaths)
Franklin: 92 (4 deaths)
Addison: 61 (2 death)
Windham: 65 (2 death)
Rutland: 44 (1 death)
Bennington: 37 (1 death)
Windsor: 33 (2 deaths)
Washington: 32 (1 death)
Lamoile: 23 (2 deaths)
Orleans: 9
Caledonia: 12
Orange: 6
Grand Isle: 3
Essex: 2
Pending Validation: 3
Originally published on Live Science.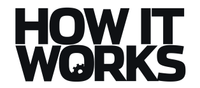 OFFER: Save at least 53% with our latest magazine deal!
With impressive cutaway illustrations that show how things function, and mindblowing photography of the world's most inspiring spectacles, How It Works represents the pinnacle of engaging, factual fun for a mainstream audience keen to keep up with the latest tech and the most impressive phenomena on the planet and beyond. Written and presented in a style that makes even the most complex subjects interesting and easy to understand, How It Works is enjoyed by readers of all ages.

Stay up to date on the latest science news by signing up for our Essentials newsletter.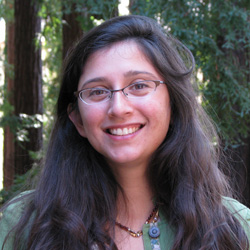 Tia is the managing editor and was previously a senior writer for Live Science. Her work has appeared in Scientific American, Wired.com and other outlets. She holds a master's degree in bioengineering from the University of Washington, a graduate certificate in science writing from UC Santa Cruz and a bachelor's degree in mechanical engineering from the University of Texas at Austin. Tia was part of a team at the Milwaukee Journal Sentinel that published the Empty Cradles series on preterm births, which won multiple awards, including the 2012 Casey Medal for Meritorious Journalism.