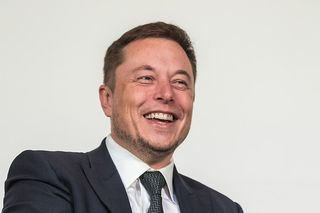 (Image credit: Image courtesy of Trevor Mahlmann/CASIS)
Entrepreneur and business magnate, Elon Musk is the CEO and founder of the aerospace company SpaceX and co-founder of Tesla Motors. He also hopes to change the world, advancing private spaceflight with the aim of landing humans on other planets like Mars, and developing a new tube-transport system called the Hyperloop. Live Science will keep you up on Musk's latest ideas and developments so you can keep your two feet on Earth while looking up at the stars.
Stay up to date on the latest science news by signing up for our Essentials newsletter.
Thank you for signing up to Live Science. You will receive a verification email shortly.
There was a problem. Please refresh the page and try again.