A brilliantly fun and unique telescope that allows beginners to image all kinds of deep sky objects. The price might seem steep for a beginner, but we think it's worth it for the ease of use and excellent results.
Pros
+

Easy to use

+

Almost instant images

+

Can share with up to 8 people on Wi-Fi
Cons
-

Expensive

-

Important accessories have to be bought separately

-

Large field of view prevents serious planetary imaging
Why you can trust Live Science Our expert reviewers spend hours testing and comparing products and services so you can choose the best ones for you. Find out more about how we test.
The Vaonis Vespera is your all-in-one ticket to becoming an astrophotographer. Unlike ordinary telescopes, the Vespera does not have an eyepiece – you can't look through it! Instead, the Vespera contains a built-in imaging sensor that captures images of whatever it is pointed at, which you can view directly on your smartphone or tablet that you use to control the Vespera with Vaonis' 'Singularity' software.
We might then ask, is the Vespera a telescope or a camera? Vaonis call it an 'observation station' and technically, it's both – it sports a 2-inch (50 mm), f/4 quadruplet apochromat telescope, which means it is designed around two sets of two lenses that remove chromatic (color) aberration. At the same time, it hosts a 2.1MP color Sony STARVIX IMX462 CMOS camera sensor for recording the Vespera's clarity of view.
Specifications:
Aperture: 2 inches
Focal length: 8 inches
Aperture ratio: f/4
Field of view: 1.6 x 0.9 degrees
Imaging sensor: Sony IMX462
Magnification: 30x
Size: 15 x 8 x 3.5 inch/40 x 20 x 9 cm
Weight: 11 lbs (5 kg)
Price: $1,499/£1,299/€1,499
Vaonis launched their first imaging telescope, the Stellina, in 2018, and the Vespera builds on that experience while also providing more portability. It has a smaller aperture (by over an inch) and imaging sensor than the Stellina, meaning it doesn't reach the same level of resolution that the Stellina achieves, but the price is less than half that of the Stellina, making the Vespera extremely tempting.
We found the Vaonis Vespera to be great fun, and only fails to achieve top marks because of its lack of accessories, its somewhat limited versatility and because its sibling, the Stellina, is technically a more powerful instrument. However, the sheer enjoyment that we got out of straightforward imaging and then being able to share those images with others logged onto the Vespera's Wi-Fi network is addictive. it's unconventional, but its definitely one of the best telescopes out there.
Vaonis Vespera Observing Station: Design
Large field of view
Highly portable, weighing less than 11 lbs
3/8th thread allows attachment to many standard tripods
The Vaonis Vespera doesn't look like your typical telescope (it looks a bit like an egg, actually). When we pressed the 'on' switch at the side of the instrument, half of it folded out to reveal the telescope part attached to a single arm. It's interesting to note that it's sibling design, the Stellina is mounted on sturdier fork arms.
The 2 inches of aperture are small, and if this was a visual telescope with an eyepiece, it would be too modest. For imaging, where photons build up incrementally to form a picture, it's a different matter. At f/4 and a focal length of 7.8 inches (200 mm), wielding a field of view of 1.6 x 0.9 degrees on the sky, it is capable of imaging large deep-sky targets, the Moon and, with the separate purchase of Vaonis' full-aperture solar filter, the Sun. The field of view is sadly too big for planetary imaging. Resolution is 3 arcseconds per pixel, which while not brilliant, it's more than enough to capture wonderful images of galaxies and nebulae.
Image 1 of 2
Weighing less than 11 lbs (5 kg), the Vespera is easily portable for when we want to get away to those dark-sky locations. The package comes with a tiny table-top tripod that we had to assemble ourselves by screwing in the legs. The 3/8ths thread that attaches the Vespera to the tripod should also fit many larger photographic tripods. Vaonis also offer their own larger tripod for an additional cost.
Vaonis Vespera Observing Station: Performance
Image 1 of 2
Controlled by the Singularity app
Brighter deep sky objects can be imaged in less than a minute
Live stacking
For all the hype, the Vespera has a lot to live up to, and thankfully we thought it did so brilliantly.
Once activated, the Vespera creates its own Wi-Fi network that we could connect to our smartphone (or tablet) while running the Singularity app, which we downloaded onto our device via a QR code. Our first job was to input our location into the app so that the telescope knows its latitude and longitude and where the stars are positioned in the sky relative to its location. You then press a button on the app to initialize the Vespera (this first required us to download an update to the software). Once initialized, the Vespera then scans around the sky, looking for patterns of stars that it can match up to charts stored in its memory, to figure out where it is pointing and the orientation of the sky. It then automatically focuses itself, which was great! The focusing was perfect, with pinpoint stars.
The Vespera is controlled entirely by Singularity. The app provides basic information, such as the phase of the moon, when the sun rises and sets, and it flags up some celestial highlights that are especially helpful for beginners who may not know where to start.
Image 1 of 2
But it was the imaging that we were here for. The first target we selected was NGC 7000, the North America Nebula in the constellation of Cygnus, right above our heads. It took about a minute for the telescope to swivel on its base and move its telescope arm up to point at the nebula. Once it was ready to begin capturing the image, the app displays a kind of space warp effect, before the image appears. The Vespera stacks new images every 20 seconds (this exposure time can be adjusted in the options) and we could just see the red outline of the nebula beginning to fill the field of view as clouds began to roll in. Though forced to abandon that particular image, it was noticeable how the nebula's 2-degree-wide expanse was a little too big for the Vespera's field of view. However, Singularity has a Mosaic Mode that allows you to image up to four times the normal field of view by joining different exposures together and when this is employed, the North America Nebula can be captured in its entirety.
Undeterred by the clouds, we switched to another patch of clear sky: Ursa Major, the Great Bear where we found two galaxies, Bode's Galaxy (M81) and the Cigar Galaxy (M82). Going through the motion of the telescope turning to find M81, the bright diffuse bulge of the galaxy popped out immediately, and over the next 10 minutes gradually more and more of its spiral disk became apparent. It was highly impressive to watch the galaxy materialize out of the darkness. We could even zoom in and rotate the image on our phone screen while it was still stacking.
The Cigar Galaxy was something else. Whereas M81 took its time to appear, the edge-on M82 showed brightly in the image after just 20 seconds. We were amazed by how fast the image appeared. The sliver of light grew larger and bolder, and the higher surface brightness of M82 meant a much shorter total exposure time – we imaged for just 5 minutes. However, we did notice that the galaxies had the opposite problem to the North America Nebula – they appeared quite small in the field of view.
Image 1 of 2
Taking images with the Vaonis Vespera is such a delight, and very quickly you will find, as we did, that you can rack up more than a dozen objects in a session of a couple of hours. The brighter objects can be captured after a few dozen seconds or so, fainter objects need longer – in the case of the ephemeral Veil Nebula it took a lot longer, we're talking hours, particularly if operating in mosaic mode. We chose to move on to other targets rather than wait.
You can end the image capture at any time. The images are saved to folders on the app, and we could download them from there onto our device. Processing them in Photoshop on one of the best laptops for photo editing or some similar product would enhance the images considerably.
While we had frustrations over the field of view, overall we were really impressed by the ease with which we could image deep sky objects, despite the unseasonal unsettled weather.
Vaonis Vespera Observing Station: Functionality
Ability to connect up to 8 people on Wi-Fi
Limited accessories means you have to pay more to get the full experience
Small tripod
The Vaonis Vespera package is somewhat bare bones. Along with the instrument itself, there's a little tabletop tripod that stands just 7 inch (18 cm) tall and isn't really of much use. Vaonis do sell a taller, adjustable tripod for £135/€149/$149 which offers a maximum height of 11.8 inch (30 cm). The power pack that we received only had an EU plug fitting, and we had to source our own EU-UK adaptor. Battery power when fully charged lasted 8 hours, though in cold winter conditions expect the battery to drain faster.
The Vespera has a solar mode, but the all-important solar filter has to be purchased separately at a cost of £109/€99/$99. So too does Vaonis' light-pollution filter, so if you're an urban astronomer you're going to have to deal with light pollution gradients in your images unless you fork out for the expensive £209/€199/$199 filter.
Image 1 of 3
What you do get is a well-made, finely-tuned, and virtually flawless observing station. Every time you switch it on and the robotic arm moves into position is thrilling. The Singularity app works well and is simple to use. We liked the 'Plan Your Night' option, where we could select a list of targets and exposure times and the Vespera would automatically work its way through the list.
One thing that could be improved is the list of objects to choose from, which is pretty short with not more than a few hundred objects – we're used to go-to telescopes having catalogs of tens of thousands of objects. If an object that we wanted to image wasn't on the list, we could manually input the RA and declination coordinates.
Images can be saved as a JPG, TIFF or – if you're intending to process them further afterwards on your home computer – RAW camera files, which will be appreciated by dedicated astrophotographers.
One cool function that we weren't able to test to its maximum is the ability for up to 8 people to simultaneously join Vespera's Wi-Fi network; we did however link two smartphones up to it and we think it is an excellent function, particularly for astronomical outreach at public events and star parties. Indeed, its ease of use makes the Vaonis Vespera a perfect device for beginners.
Should you buy the Vaonis Vespera Observing Station?
This is a tough one to answer because although there's not much to fault with the Vespera, whether you need one really depends on what kind of astronomy, and astrophotography, you're looking to do.
Purely visual observers might automatically recoil from the idea of a telescope without an eyepiece where you can only do imaging. But we recommend that even visual observers give it a shot, because it is addictive fun and very quickly you can build up a library of astro-images to show your friends and family and share on social media. With that being said, the asking price of $1,499/£1,299/€1,499 is a hefty chunk of cash for casual users.
It's also not an inexpensive way to get into astro-imaging. If you already own a telescope in the 4-8 inch category or larger, then the price of a CCD/CMOS camera or DSLR, and a go-to equatorial mount, isn't going to come to more than the price of the Vespera (unless you go really high-end). However, that kind of hands-on imaging requires a degree of know-how – the use of filters if using a mono camera, stacking and the other various processing stages, plus they all require a computer. If you don't have a computer, or don't feel skilled enough to master the processing steps, then the instant results of the Vespera might be attractive to you. In a way, it's the astronomical version of a polaroid camera.
This ability to produce instant results, as well as the multi-user mode, is where the Vespera really shines, and it is sure to be a crowd-pleaser at star parties, outreach events, schools or family gatherings. If you are involved in education or outreach work presenting the night sky to children or members of the public, then we think the Vaonis Vespera is an essential piece of instrument.
If the Vaonis Vespera Observing Station isn't for you
The Vaonis Vespera is fun, but it is not versatile. Planetary imagers wanting to do close up work need a much smaller field of view. A Schmidt-Cassegrain Telescope such as the Celestron Advanced VX 8 Edge HD telescope would be more suitable. Coupled to an equatorial go-to mount and using a Canon EOS R8, might be more suitable.
If the Vaonis Vespera is too expensive, then try Celestron's NexStar range of go-to telescopes, or the newly updated Meade ETX range.
Still feeling unsure? Then our guide breaking down the different types of telescope and our list of the best telescopes will help you decide what's best for you and your needs.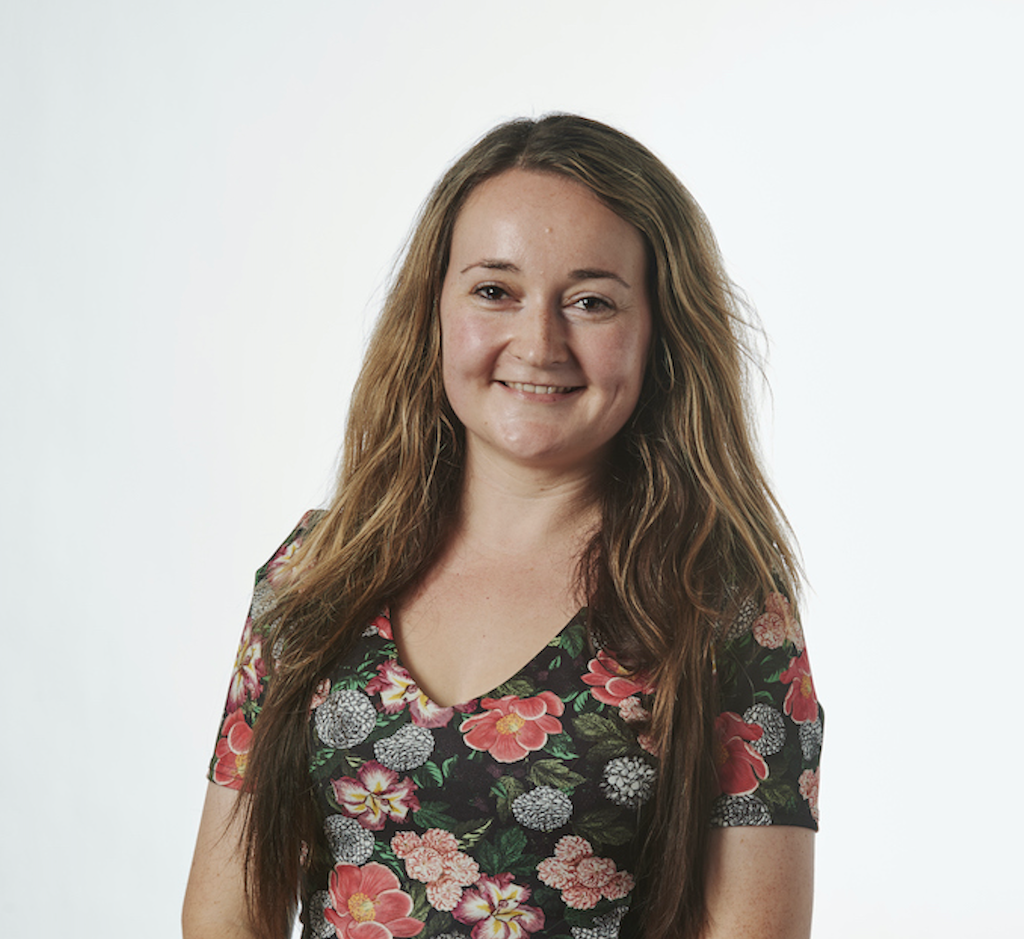 Content Director, Live Science
Gemma is content director of Live Science, Space.com, science and space magazines How It Works and All About Space, history magazines All About History and History of War as well as Science, Technology, Engineering, Arts and Mathematics (STEAM) kids education brand Future Genius. She is the author of several books including "Quantum Physics in Minutes", "Haynes Owners' Workshop Manual to the Large Hadron Collider" and "Haynes Owners' Workshop Manual to the Milky Way". She holds a degree in physical sciences, a Master's in astrophysics and a PhD in computational astrophysics. She was elected as a fellow of the Royal Astronomical Society in 2011. Previously, she worked for Nature's journal, Scientific Reports, and created scientific industry reports for the Institute of Physics and the British Antarctic Survey. She has covered stories and features for publications such as Physics World, Astronomy Now and Astrobiology Magazine.
As alluring as it is to think about having one of these and not having to do all the aligning and annoying stuff, there is something very very different about seeing it through the eyepiece as opposed to having it on a screen. It's like I understand it's the same image ultimately, but it does not feel the same.

Reply

The Vaonis Vespera Observation Station appears to be a versatile and user-friendly device that combines the functionalities of a telescope and a camera, streamlining the process of observing celestial objects and capturing images. The concept of an all-in-one observing station like this could indeed make astronomy more accessible and enjoyable for both beginners and experienced enthusiasts.

Are they paying you or do you just talk like that all the time

Reply