Will the US run out of water?
"The issue is not about running out of water, it's about having water in the right place," Lis Mullin Bernhardt, from the United Nations Environment Programme (UNEP), told Live Science.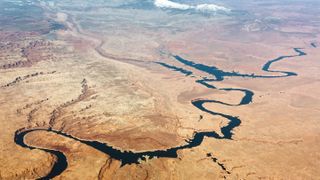 (Image credit: Skyhobo/Getty Images)
Within the next 50 years, many of the freshwater basins in the United States could struggle to meet the population's water demands.
Climate change is causing severe droughts and greater aridity — extreme dryness that can affect humans and the natural systems they depend on, especially in western states. Greater aridity leads to more climate extremes, drier soil and greater stress on agricultural production and ecosystems.
And water supplies could decline by a third by 2071, even as the population mushrooms to 404 million by 2050, compared with 334 million today.
So will America run out of water?
The simple answer is no — but freshwater will not always be available where and when humans need it.
Water continuously circulates between Earth's surface and the atmosphere. Climate change intensifies this cycle: As air temperatures increase, more water evaporates into the air, causing more precipitation.
"The issue is not about running out of water, it's about having water in the right place," Lis Mullin Bernhardt, an ecosystem expert at the United Nations Environment Programme (UNEP), told Live Science.
Water shortages are most severe in the American Southwest, especially near the Colorado River Basin, which provides the only large sustainable water supply to more than 40 million people across seven U.S. states.
Related: Over half of the world's largest lakes and reservoirs are losing water
"That part of the country is the food basket of not only the U.S. but many parts of the world," Bernhardt said. Climate change is already making the region more arid, but the situation has been exacerbated by chronic overuse of water resources for agricultural purposes, which puts "tremendous strain" on lakes, rivers and reservoirs.
The Colorado River, for example, is facing an existential crisis due to decades of unsustainable withdrawals. The flow of the river has declined by about 20% in the last century. And since 2020, this region has been gripped by a "megadrought" that is believed to be the most severe the West has seen in 1,200 years.
More than half of all water for irrigation comes from surface water, according to a U.S. Department of Agriculture survey, with the remaining water obtained from groundwater sources. Surface water-fed irrigation is most common in the West, where many water-intensive crops, such as alfalfa, are grown.
In California, severe water shortages are a consequence of rising temperatures, groundwater depletion and the diminishing Colorado River. These shortages impact food production, the environment and the economy — while exacerbating droughts and wildfires.
A historic new deal was reached in April to protect the Colorado River Basin from dropping to critical levels over the next few years. Federal officials agreed to conserve at least 3 million acre-feet (370,000 hectare meters) of water from the river by paying people in California, Arizona and Nevada to use less water, officials wrote in a statement. An acre-foot fills 1 acre (0.4 hectare) of land with 1 foot (0.3 m) of water, or approximately 326,000 gallons (1.5 million liters).
In the eastern states, the challenge is managing too much water. Although population density is much higher there than in the West, there is less farmland and so less need for irrigation. And eastern states get more rain and snow than western states and they have high humidity.
On average, the eastern half of the country has experienced more rain over the last 30 years than it did during the whole of the 20th century, according to the New York Times. So the East is dealing with record-breaking rains that have caused devastating flash floods. In July, deadly flash floods hit several states in the Northeast, with New York governor Kathy Hochul calling downpours in the Hudson Valley "a 1,000-year event."
But of course, flash floods can affect many areas in the West too.
"In California, we are at risk of having very significant flooding that could be catastrophic," Sandi Matsumoto, director of the Nature Conservancy California Water Program at the Public Policy Institute of California, told Live Science. "We have had floods that have filled the great Central Valley which is hundreds of miles long — a massive area — and then obviously we have droughts too."
California's Central Valley, a drought-hit basin that is typically filled with pistachio and almond groves, was hit by historic rains in April, which drowned thousands of acres of farmland and brought the previously drained Tulare Lake back from the dead. This was due to an atmospheric river — a narrow band of water vapor that carries moisture from the tropics to higher latitudes.
"I think it's important to recognize that we have both problems," Matsumoto said. "Too much water at the wrong times and too little at other periods."
Bernhardt believes that by changing how water is managed, U.S. supplies can be saved. "This involves changing the way we farm, the kinds of foods we're farming and how much water we use," she said. "We need to get much better at managing the extremes. When water floods or we get a lot of rain at once, we have to be able to store that water to use it in times when we've got less."
Stay up to date on the latest science news by signing up for our Essentials newsletter.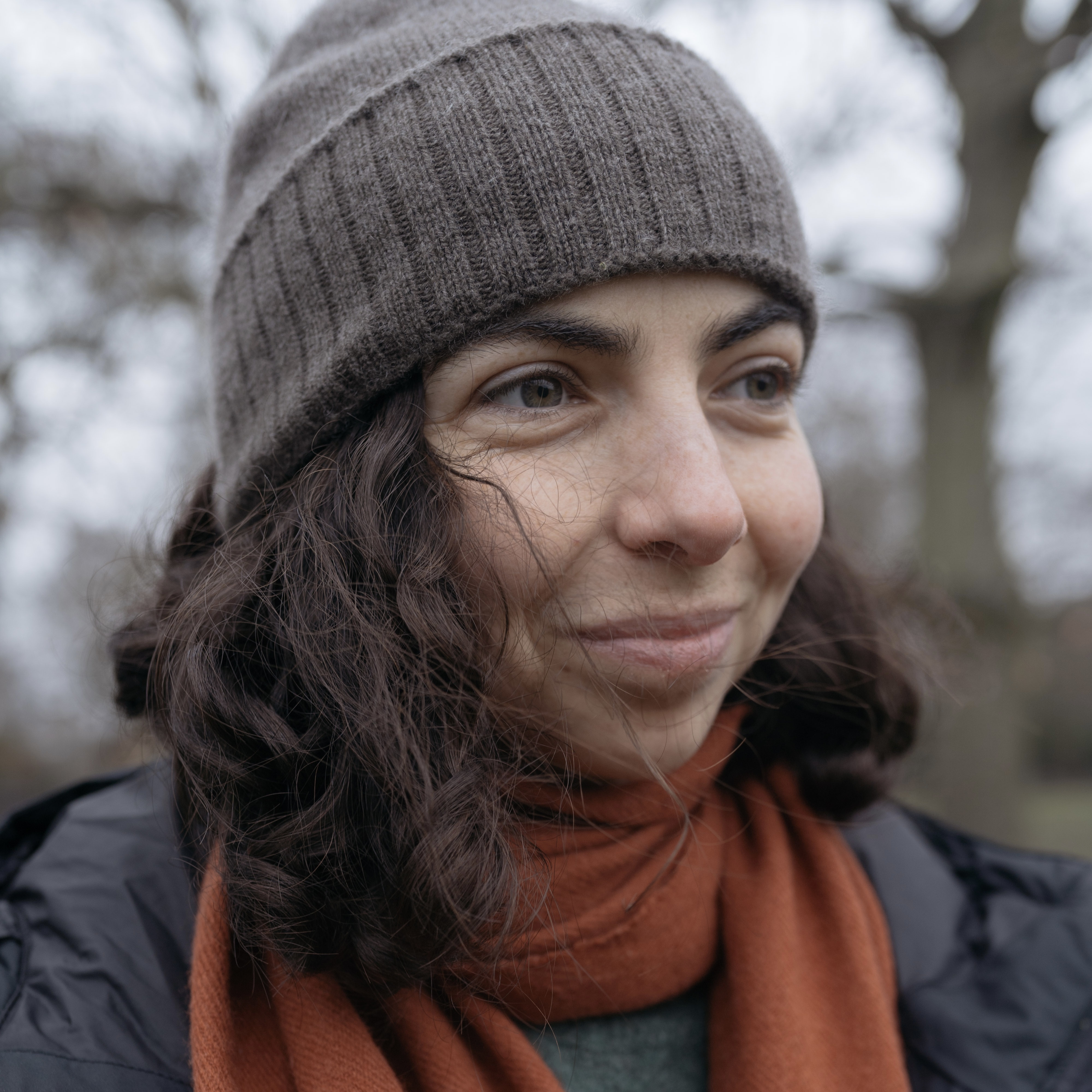 Aimee Gabay is an independent journalist based in London, U.K. Focusing on land rights, nature and climate change, her reporting has appeared in Al Jazeera, Mongabay and New Scientist.