Australia clears legal use of MDMA and psilocybin to treat PTSD and depression
Starting July 1, 2023, Australia will allow psychiatrists to prescribe certain hallucinogens in medical settings to treat PTSD and treatment-resistant depression.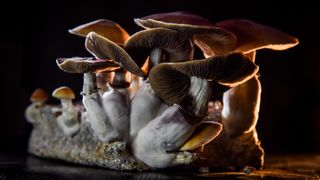 (Image credit: The Washington Post via Getty)
Starting July 1, Australia will allow the legal use of MDMA, commonly known as ecstasy, and psilocybin, the hallucinogenic ingredient in "magic mushrooms," to treat post-traumatic stress disorder (PTSD) and treatment-resistant depression, respectively.
Authorized by the Therapeutic Goods Administration (TGA), Australia's drug regulator, this landmark decision will make the country one of the world's first to recognize psychedelic drugs as legitimate medical treatments, according to news reports. In making the decision, the regulatory body cited "sufficient evidence" that the drugs can be helpful to certain patients with PTSD and depression, although currently, no drugs containing the psychedelics have been fully evaluated for safety and effectiveness and added to the TGA's database of approved drugs.
The step will reclassify both MDMA and psilocybin from prohibited substances to controlled drugs, meaning they can now be legally prescribed and taken for select purposes. It will also establish a way for psychiatrists to become authorized to prescribe and administer the drugs in clinical settings. In clinical trials, patients given psychedelics are closely monitored by healthcare professionals in controlled settings, which will be the same case for patients attempting to receive psychedelic-assisted therapy in Australia, per the decision.
A growing number of studies and clinical trials suggest that psilocybin may help patients with treatment-resistant depression, potentially by boosting connectivity between different areas of the brain. The hallucinogen MDMA, also known as molly, increases the activity of certain neurotransmitters in the brain, such as serotonin, as well as hormones like oxytocin and prolactin — a property that could help treat PTSD by allowing patients to work through trauma under reduced levels of arousal and stress, according to recent studies.
However, some scientists say there is not yet enough research surrounding psychedelics in therapeutic settings and that Australia's decision to authorize these drugs as medicines happened too soon.
Related: Psychedelics may treat depression by invading brain cells
"It's not for everybody," Susan Rossell, a neuropsychologist at Swinburne University of Technology in Melbourne, told Nature. She emphasized that some patients may experience negative feelings or "bad trips" if the drugs are not administered properly.
"We need to work out who these people are that are going to have bad experiences, and not recommend it," she said. Rossell is currently working on Australia's only active clinical trial looking into psilocybin-assisted therapy's effectiveness in treating depression, according to Nature.
Currently, the U.S. authorizes psilocybin and MDMA treatment in certain cases under compassionate use, a law that allows some individual patients to access drugs that are currently being tested in clinical trials but are not yet approved by the Food and Drug Administration.
In March 2022, the nonprofit Mind Medicine Australia filed applications to the TGA to make these two psychedelics legally available in therapeutic settings in the country. These applications were eventually approved in February 2023. Per the decision, starting in July, psychiatrists can submit applications to human research ethics committees (HRECs) in Australia to become authorized prescribers of MDMA and psilocybin, with final approval falling under the TGA, according to The Washington Post. However, Rossell told Nature that she fears there will not be enough oversight surrounding psychedelic-assisted therapies.
"Once something's been approved, how does an HREC monitor whether they're actually sticking to what they said they would do?" she told Nature. "They just don't have the resources to do it. So there's no regulatory oversight."
Other countries that have not yet approved therapeutic psychedelic use may now be looking to Australia as this decision plays out in the coming months, experts say.
"Australia is creating an interesting model that could pave the way forward for the rest of the world," Dr. Michael Alpert, a psychiatrist at Harvard Medical School, told ABC News in March after the decision was first announced in February. "It will be interesting to see what Australia is going to do to ensure that patients receive a consistent standard of care when receiving these services."
Stay up to date on the latest science news by signing up for our Essentials newsletter.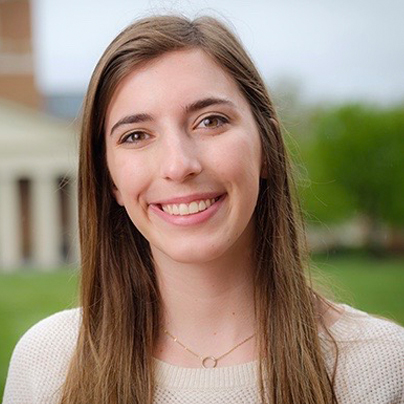 Kiley Price is a Live Science staff writer based in New York City. Her work has appeared in National Geographic, Slate, Mongabay and more. She holds a bachelor's degree from Wake Forest University, where she studied biology and journalism, and is pursuing a master's degree at New York University's Science, Health and Environmental Reporting Program.