Muscle-healing gel could be a 'new frontier' for treating pelvic floor damage, very early study suggests
In a study, injecting rats with a new gel helped prevent or reverse pelvic floor damage associated with birth.
A new injectable gel could help mend people's pelvic floors if they've suffered damage during childbirth, an early study in rats and human tissue finds.
According to Suzanne Hagen, a professor of health services research at Glasgow Caledonian University who was not involved in the study, current treatment options for pelvic floor disorders are "limited," and include pelvic floor muscle exercises and surgery. Currently, no treatments directly address the scarring or wasting of the pelvic floor muscles after birth, as the new gel potentially could. In an email to Live Science, Hagen said "the prospect of having a product that can benefit women more directly is exciting."
"Regenerative therapies for pelvic floor disorders are very important to develop," Dr. Marianna Alperin, study author and professor of obstetrics, gynecology, and reproductive sciences at the University of California, San Diego, told Live Science. "We don't really have a lot of regenerative strategies in our clinical practice, so this is a new frontier."
The pelvic floor is a hammock of muscle and connective tissue that supports the pelvic and abdominal organs, including the bowels, bladder and uterus. By physically supporting these organs, the pelvic floor keeps them from pushing on the organs beneath them, like the vagina, and helps prevent incontinence, and by contracting, it can make sex more pleasurable.
Related: In which month are the most babies born?
Pelvic floor disorders affect 25% of the female population of the U.S. and are often caused by muscle damage that occurs during vaginal delivery. Despite these injuries being common, scientists don't yet know how childbirth causes the pelvic floor muscles to malfunction.
Although still in the early stages of development, the findings in the new study, published Wednesday (Aug. 2) in the journal Science Translational Medicine, could lead to a solution for these disorders.
In the study, scientists took tissue samples from the pelvic floor muscles of cisgender women who'd given birth vaginally and developed symptoms of pelvic organ prolapse (POP), a pelvic floor disorder in which organs like the uterus or bladder slip downward and bulge into the vagina. The authors compared these tissue samples with postmortem samples from organ donors who had never had POP. The pelvic floor muscles from women with POP were comparatively thinner and noticeably scarred.
Similar changes were also seen in rats with simulated pelvic floor injuries, in which the researchers saw evidence of impaired muscle growth, a buildup of connective tissue and sustained inflammation. But in the rodents, these changes reversed after treatment with the gel, which significantly eased these signs of injury and promoted muscle repair and healing. The team saw these positive effects in rats that they treated at the time of injury, as well as rats treated four weeks later.
So how is the gel made, and how does it work?
First, scientists take muscle tissue from a pig, Alperin explained. They then remove the cells, leaving only the "extracellular matrix," or the physical framework that supports cells. After testing the matrix for any contaminants, the scientists grind it into a powder. With the addition of sterile salt water, the powder becomes a gel that can be injected into the muscle that is being treated.
Once inside the body, the gel solidifies and forms a structure that resembles what would normally be in muscles. The body then works to dissolve this matrix, and as it degrades, it releases substances that attract immune cells that help repair the tissue.
Assuming it works in humans as it does in rats, the gel has several features that would make it an attractive treatment option, Alperin said. For example, it is inexpensive to make and can be delivered by injection, rather than needing an incision. It can also be used "off the shelf," meaning that it doesn't need to be kept under special conditions and can be easily stored in clinics.
Future studies could focus on improving the ways doctors evaluate the function of pelvic floor muscles, and they could also zoom in on the exact changes in gene expression that take place both after pelvic floor muscles become damaged and when the gel is injected, the study authors wrote in the paper.
As the gel has only been tested in a rat model so far, we don't yet know whether the findings will carry over to humans, Hagen noted. Further studies are therefore needed to test the gels' safety and efficacy in human patients both before and after birth, she said.
In the meantime, Alperin said the researchers believe their initial findings are grounds for optimism.
"We obviously need very vigorous trials going forward, but we think that it [the gel] has very high potential for clinical translation," she said.
Stay up to date on the latest science news by signing up for our Essentials newsletter.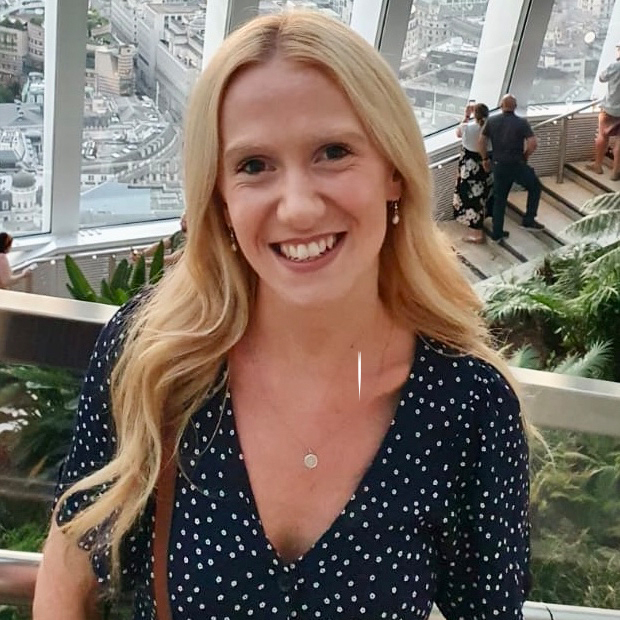 Emily is a health news writer based in London, United Kingdom. She holds a bachelor's degree in biology from Durham University and a master's degree in clinical and therapeutic neuroscience from Oxford University. She has worked in science communication, medical writing and as a local news reporter while undertaking journalism training. In 2018, she was named one of MHP Communications' 30 journalists to watch under 30. (emily.cooke@futurenet.com)