Brazen Thieves Plunder Priceless Jewels and Historic Artifacts in 2 Heists in Germany
The museum robberies took place just days apart, in Dresden and Berlin.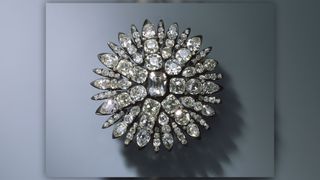 (Image credit: Royal Palace Dresden)
In two daring heists that took place just days apart in Germany, burglars stole precious gems and artifacts from museums in two cities. Then they vanished without a trace and are still at large.
The robberies — which are not thought to be related — happened in Dresden and Berlin, according to German news site Der Tagesspiegel. On Nov. 25, two thieves broke into Dresden's Royal Palace, targeting the Jewel Room in the Historisches Grüne Gewölbe (Historic Green Vault), museum representatives said in a statement.
More than 100 individual objects were taken. Among them were 11 jeweled items that were some of the Green Vault's most precious pieces of jewelry; they were crafted between 1782 and 1789, and are valued at up to $1 billion, according to the statement. These include spectacular accessories worn by the queen, such as strands of pearls; diamond collars, pins and pendants; and a large bow-shaped diamond brooch, according to the museum.
Related: Sinister Sparkle Gallery: 13 Mysterious & Cursed Gemstones
Less than a week later, thieves struck Berlin's Stasi Museum. Located in the former headquarters of East Germany's Ministry for State Security (Staatssicherheitsdienst, or "Stasi" for short), the museum exhibits relics from the then-Communist country's notorious secret police.
On the morning of Dec. 1, curators found a broken window on the ground floor; three exhibit cases were destroyed, and gold jewelry, medals and other artifacts were missing, according to German news agency DW Akademie. The medals included some of the highest honors awarded in Communist East Germany, such as the Order of Karl Marx. The jewelry taken during the heist had been stolen from private citizens by Stasi officials, DW Akademie reported.
Though these objects are nowhere near as valuable as the diamond payload in Dresden, they are rich in historic importance, said Stasi Museum Director Jörg Drieselmann.
"These are not huge treasures," Drieselmann told the Tagesspiegel. "But we are a history museum and don't expect people to break in."
Prior to the Dresden burglary, the biggest diamond theft in recent history was the Antwerp diamond heist in February 2003, known as the "heist of the century," according to Wired. A ring of Italian criminals broke into a vault in the Antwerp Diamond Center in Belgium, carrying off diamonds, gold and jewelry worth an estimated $100 million. The ringleader, Leonardo Notarbartolo, was captured soon after, but most of the stolen diamonds were never recovered.
An even bigger heist took place in 1990, when two thieves disguised as Boston police officers absconded with an estimated $500 million in artwork from the Isabella Stewart Gardner Museum. The 13 pieces of stolen art included paintings by Degas, Rembrandt and Manet, and the pieces remain missing to this day, museum representatives said in a statement.
Police in Dresden are offering a reward of 500,000 euros for information leading to the capture of the jewel thieves and the return of the stolen objects, according to a statement released Nov. 28.
"We will leave no stone unturned to solve this case," senior prosecutor Klaus Rövekamp said in the statement. To that end, the Dresden police have released security camera footage of the break-in, sharing the video on YouTube in the hope that it will lead them to the culprits more quickly.
Originally published on Live Science.
Stay up to date on the latest science news by signing up for our Essentials newsletter.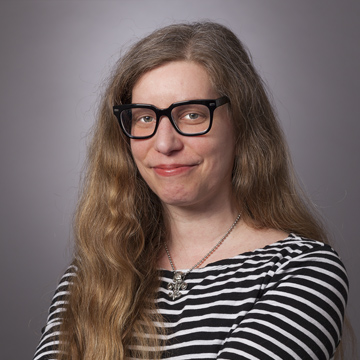 Mindy Weisberger is a Live Science editor for the channels Animals and Planet Earth. She also reports on general science, covering climate change, paleontology, biology, and space. Mindy studied film at Columbia University; prior to Live Science she produced, wrote and directed media for the American Museum of Natural History in New York City. Her videos about dinosaurs, astrophysics, biodiversity and evolution appear in museums and science centers worldwide, earning awards such as the CINE Golden Eagle and the Communicator Award of Excellence. Her writing has also appeared in Scientific American, The Washington Post and How It Works Magazine.
Good Evening, I write this post so that a reply is provided for the article "Brazen Thieves Plunder Priceless Jewels and Historic Artifacts in 2 Heists in Germany". This is yet another 'massive museum operation' that has been in the works for who knows how long. First of all, to steal more than 100 individual objects concerned with both Art and History is a disgrace. Something of this sort should not be allowed to happen. However, from time to time these wrongdoings DO happen. And it is an utter shame. To steal jewelry and medals that belonged to some of the greatest leaders and role models that are studied in the academic disciplines of Art and History... I say to the 2 persons who committed such a museological tragedy at Dresden and to the 4 persons who committed such a museological tragedy at Berlin, "Have you not been educated in the "Common Sense of Museum Heists/Museum Crimes?"

First off, there are security cameras that have been installed in (and around) the Green Vault Museum building and the Stasi Museum building. With such tools, it is rather challenging to attempt to steal such valued objects of both artistic and historic heritage and culture alike. Second off, there are sensors placed in each of the exhibits (and surrounding architecture) in such a museum as the Green Vault and the Stasi. With that, security and other similar officials within law enforcement are able to be notified (via specially-designed electronic devices specifically geared toward security officers/agents). Third off, inside of each museum (nowadays anyways) are digital, electronic computer devices that are installed in each of the floors of a museum. Using what's known as Computer and Data Surveillance, an individual who works for the security team of the museum, using the appropriate techniques and instructions, can quickly yet comprehensively identify local tourists (and non-tourists) alike who have decided to visit the museum. In the case of criminals and those that commit felonies and etc. due to the stealing of artwork, a security official can rapidly identify and capture a heist (or its visible intentions), and believe it or not, (possibly) in real-time (i.e. as it happens).

All of this that I have written comes to mean something, though. And that is that museums (and other historical organizations, such as Libraries and Archives and Galleries and Fairs) will see a very significantly huge decrease in the number of attempts and, likewise, a very significantly huge decrease in number of completed heists as well. Which means, in due time, it will become safer for tourists, residents, and citizens alike to visit and likewise attend a museum/museum activity.

Lastly, I'll state that these people who have committed the wrongdoing at Dresden and Berlin will NEVER be forgiven for what they have done to negatively affect the culture and the industry and the legal constructs of such cherished organizations.

Reply