Circular temple dedicated to Maya serpent deity discovered in Mexico
The recently discovered temple in Mexico's Yucatán peninsula dates between A.D. 1000 and 1200.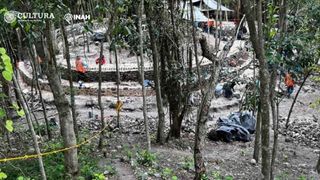 (Image credit: INAH)
Archaeologists in Mexico have unearthed the remains of a circular temple that may have been built in honor of the Maya serpent deity Kukulcán (also spelled K'uk'ulkan).
The roughly 1,000-year-old temple was found in El Tigre, an archaeological site in the Yucatán Peninsula, and served as one of the ancient Maya's last settlements before the civilization collapsed, according to a translated National Institute of Anthropology and History (INAH) statement.
Excavations revealed that the circular structure contained two levels and at one time would've been capped off with a flat roof.
Related: Palatial 1,500-year-old Maya structure unearthed in Mexico
"This building broadens our knowledge of the late occupation of El Tigre," Diego Prieto Hernández, an anthropologist and director general of the INAH, said during an Oct. 30 press conference, according to Mexico News Daily. "Circular structures generally correspond to the early Postclassic period between A.D. 1000 and 1200, when the Maya zone had links with other regions of Mesoamerica, in particular with central Mexico, Oaxaca and the Gulf Coast."
He said that at one time the structure would have been "of great importance" to the Maya, according to Mexico News Daily.
Researchers think that the temple may be the same one written about in a historical document known as the "Paxbolón Maldonado Papers," which was penned by Don Pablo Paxbolón, who served as the Chontal chief (leader of the Maya people in the Mexican state of Tabasco) between 1575 and 1576. The text includes details of temples in El Tigre (described in the papers as "Itzamkanac") that were dedicated to the four main deities of the Postclassic Maya, including Kukulcán, a deity that is closely related to Quetzalcoatl of Aztec mythology, according to the statement.
This isn't the first circular structure found in the Yucatán peninsula. Similar sites have been discovered in Edzná, Becán, Uxmal and Chichen Itzá, according to the statement.
The structure was discovered as part of the "Tren Maya" (Maya Train) project that involves the construction of a 1,000-mile-long (1,609 kilometer) railway between Mexican states that is expected to begin operation in December, according to Mexico News Daily.
Stay up to date on the latest science news by signing up for our Essentials newsletter.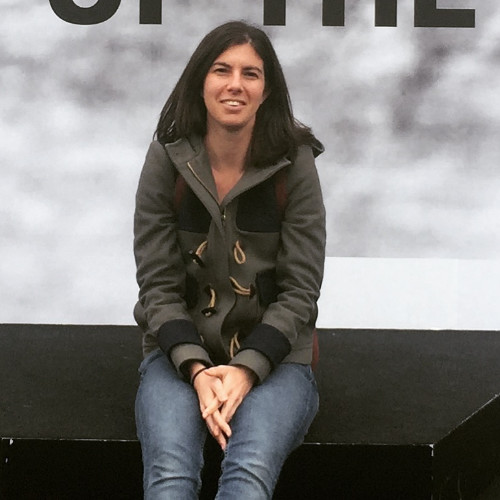 Live Science Staff Writer
Jennifer Nalewicki is a Salt Lake City-based journalist whose work has been featured in The New York Times, Smithsonian Magazine, Scientific American, Popular Mechanics and more. She covers several science topics from planet Earth to paleontology and archaeology to health and culture. Prior to freelancing, Jennifer held an Editor role at Time Inc. Jennifer has a bachelor's degree in Journalism from The University of Texas at Austin.