5 stunning archaeological discoveries that may finally be unearthed in 2023
Here are five predictions about what archaeologists may dig up in 2023.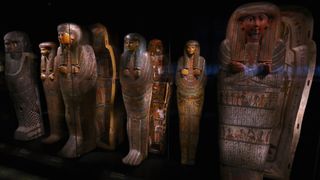 (Image credit: Photo by Dean Mouhtaropoulos via Getty Images)
Predicting the future is tricky, but based on our research, we've made some educated guesses as to the archaeological discoveries and stories we may see in 2023. There's a possibility that the mummy of Nefertiti will be discovered, as archaeologists are conducting DNA tests in an Egyptian tomb to see if one of the mummies is the remains of the ancient Egyptian queen. We also may learn more about an underground city that flourished in Turkey about 2,000 years ago. Here are our five archaeological predictions for 2023.
1. Nefertiti's mummy?
First found in modern times in 1817, the tomb "KV 21," as Egyptologists call it, is located in the Valley of the Kings and contains two female mummies, according to the Theban Mapping Project. At present, a team led by Zahi Hawass, former Egyptian minister of antiquities, is re-examining the tomb and its mummies by conducting DNA tests. Hawass told Live Science that the team is examining the possibility that one of the mummies is Nefertiti. While it's uncertain whether scientists will find the remains of the ancient Egyptian queen, there is a good chance we will hear more about this tomb and the mummies buried within it in 2023.
2. Underground city in Turkey
In 2022, archaeologists in Midyat, Turkey, discovered an underground city that dates back 2,000 years and may have been home to up to 70,000 people. The remains of a Christian church and Jewish synagogue have been found, and it's possible that people in the underground city were trying to hide from the Roman Empire, which ruled the area and at times persecuted Christians and Jews.
One important detail is that only 5% of the city has been excavated so far. Research is ongoing, so it's possible that new discoveries will be made in this underground city in 2023.
3. Repatriated artifacts, possibly even the Elgin Marbles
Museums around the world are going through a reckoning; some institutions are accessing their collections and deciding whether certain artifacts should be returned to their culture or country of origin. For instance, intricate metal sculptures known as the Benin Bronzes were looted from the kingdom of Benin (present-day southwest Nigeria) when the British attacked in 1897. Many of those bronzes are now in museums around Europe, the United States and New Zealand, according to The Art Newspaper. However, Germany returned 21 of the Benin Bronzes to Nigeria in December 2022, The Guardian reported, and the University of Cambridge in the U.K. announced in December that it would return 116 of its Benin Bronzes to Nigeria, the BBC reported. In another case, the National Museum of Scotland plans to repatriate a looted totem pole to the Nisga'a Nation of British Columbia, Canada, The Art Newspaper reported.
In addition, there are talks underway for the British Museum to return the Parthenon Marbles, also known as the Elgin Marbles, to Greece. British law stipulates that the British Museum cannot transfer ownership of its artifacts, but a workaround could be to share the marbles with Greece while putting on a new show of Greek artifacts in the marbles' place.
4. Ukraine's heritage
The ongoing Russian invasion of Ukraine has resulted in the theft, damage and destruction of numerous heritage structures and artifacts. As of Dec. 12, UNESCO has verified damage to 227 heritage sites, including museums, religious buildings and libraries. There has also been extensive looting. For instance, Russian authorities looted gold Scythian artifacts from a museum in Russian-occupied Melitopol.
Over the past few months, Ukraine's military has been retaking territory and even liberated Kherson, a major city that had been occupied by Russia. As Ukraine retakes more territory, we will likely hear more about damaged, stolen and looted artifacts and archaeological sites. It's also possible that some of the artifacts stolen by Russian soldiers will appear for sale online.
5. New ancient finds along the U.K.'s new railway
For the past few years, archaeologists in the United Kingdom have found remarkable artifacts dating to Roman Britain and Anglo-Saxon England as they survey land ahead of construction of High Speed 2 (HS2), a high-speed railway line that will run from London to the West Midlands. This year alone, archaeologists have discovered several ancient sites, including the well-preserved remains of an Iron Age village that transformed into a bustling ancient Roman town in South Northamptonshire, England; a burial ground for rich pagans dating to around the time of the Anglo-Saxon invasion of Britain in the fifth century A.D.; and an "exquisite" wooden figurine dating to early Roman Britain.
Phase one of the HS2 project is expected to open between 2029 and 2033, so there's still plenty of time to uncover ancient treasures.
Stay up to date on the latest science news by signing up for our Essentials newsletter.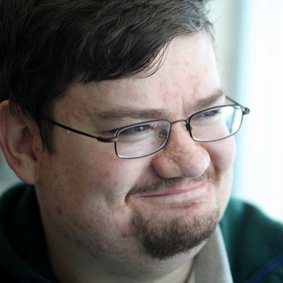 Owen Jarus is a regular contributor to Live Science who writes about archaeology and humans' past. He has also written for The Independent (UK), The Canadian Press (CP) and The Associated Press (AP), among others. Owen has a bachelor of arts degree from the University of Toronto and a journalism degree from Ryerson University.
Here are five predictions about what archaeologists may dig up in 2023.

5 stunning archaeological discoveries that may finally be unearthed in 2023 : Read more

I understand those underground cities in turkey can only be dated by what they find. In reality we have no idea when they were built. Those cultures could've just used them at that time. What I don't get is why we assume they were used to hide from armies. Isn't there over a 100 of these underground cities now? Does that make sense? It seems you go through all that effort to build these your doing it to hide from something much worse!

Reply