Does Mom's Drinking Harm Breastfed Babies?
The sight of a mom breastfeeding while drinking a glass of wine no doubt has garnered disapproving stares and maybe some choice words from passersby.
Now comes a charge of child neglect. A woman in Grand Forks, N.D., reportedly pleaded guilty Tuesday to child neglect, after police found the 26-year-old was intoxicated while breastfeeding her newborn.
Most mothers-to-be nowadays know that drinking even a little during pregnancy can cause birth defects and disabilities. However, there are no official warnings against resuming after giving birth if you breastfeed, just some mild warnings about over-imbibing.
"It is not recommended to drink excessively while nursing because of the passage of the alcohol into the [breast] milk," said Lori Feldman-Winter, division head of Adolescent Medicine at Cooper University Hospital in New Jersey, and member of the Executive Committee of the American Academy of Pediatrics (AAP) Section on Breastfeeding.
She added, "Excessive alcohol while breastfeeding is harmful to a baby who is breastfeeding. We don't know the full extent of how much harm, because many of the women who drink excessively after [delivery] have already been drinking excessively while they were pregnant."
Drink in moderation
While the North Dakota mom charged with child neglect was reported as "extremely intoxicated," the question of whether it's OK for a nursing mother to booze plagues some new moms, most of whom have abstained for nine or so months already.
"So women can return to having one glass of wine every now and then," Feldman-Winter told LiveScience. "We don't think that causes any long-term harm," to the nursing infant.
According to the American Academy of Pediatrics, "Breastfeeding mothers should avoid the use of alcoholic beverages, because alcohol is concentrated in breast milk and its use can inhibit milk production. An occasional celebratory single, small alcoholic drink is acceptable, but breastfeeding should be avoided for 2 hours after the drink."
Large amounts of alcohol via mother's milk can cause drowsiness, weakness, decreases in growth, and other health issues in babies, finds the AAP.
In terms of long-term effects on infants, limited information is available, according to guidelines developed by the Sonoma County Breastfeeding Coalition and the Sonoma County Perinatal Alcohol and Other Drug Action Team in 2008. The guidelines highlight a 1989 study that showed chronic exposure to alcohol via a lactating mom (even if she has as little as one drink daily) can have detrimental effects on the infant's motor development.
Keep breastfeeding!
So what's a nursing mom to do?
Alcohol levels in breast milk peak about 30 minutes to an hour after drinking alcohol (on an empty stomac). And as mom's blood alcohol level drops, so does that of breast milk because the alcohol is diffusing back into the bloodstream, according to research published in 1995 in the Journal of Human Lactation. So "pumping and dumping," in which nursing mothers use a breast pump to suck out some milk and proceed to ditch it before letting infants latch on, might not do the trick.
Instead, wait it out: How long to wait before nursing your infant depends in part on the mother's weight and the amount of alcohol consumed. For instance, a 120-pound women should wait about five hours to breastfeed after drinking two 12-ounce beers, according to the Sonoma County guidelines.
And above all, Feldman-Winter said, the message is to keep breastfeeding. The long-term effects of breastfeeding on your child possibly include the prevention of diabetes, obesity, some types of cancer and possibly even cardiovascular disease. Babies who are breastfed exclusively for the first six months are thought to reap such health benefits, according to the AAP.
More than 75 percent of U.S. mothers today breastfeed either exclusively or in combination with infant formula for a period of up to six weeks. But after that the numbers drop off, and when infants reach six months, only 15 percent to 16 percent of mothers breastfeed exclusively, Feldman-Winter said.
The good news: "Most people who breastfeed choose to breastfeed because they are concerned and interested in the health and well-being of their child, so the overwhelming majority of women who breastfeed, if they do drink any alcohol they do so in moderation, so there's no problem," Feldman-Winter said.
Stay up to date on the latest science news by signing up for our Essentials newsletter.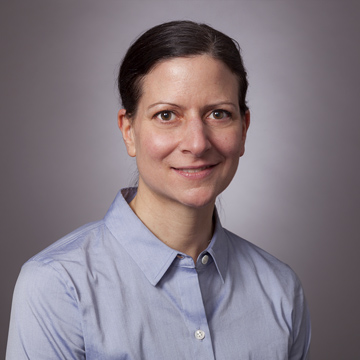 Live Science Editor-in-Chief
Jeanna served as editor-in-chief of Live Science. Previously, she was an assistant editor at Scholastic's Science World magazine. Jeanna has an English degree from Salisbury University, a master's degree in biogeochemistry and environmental sciences from the University of Maryland, and a graduate science journalism degree from New York University. She has worked as a biologist in Florida, where she monitored wetlands and did field surveys for endangered species. She also received an ocean sciences journalism fellowship from Woods Hole Oceanographic Institution.